Relaxed Summer Homme House Wedding / Anna and Chris
Just recently I covered Anna and Chris's Homme House Wedding. As one of Herefordshire's top Wedding venues and I'm always thrilled to come back here. Homme House is owned and run by the very capable husband and wife team, Jocelyn and John. However, nowadays their son and daughter Charlie and Sarah often look after the weddings and what a great job they do. The venue is a lovely relaxed Country House surrounded by some of the most beautiful scenery in Herefordshire. Perched on top of a hill it commands lovely views of the countryside below.
Why Anna and Chris chose me as their Wedding Photographer
For me, it was a cracking wedding to photograph. I'd met Anna and Chris last year back at my place in Gloucestershire. They chose me as their wedding photographer as they love my authentic and relaxed documentary wedding photography approach. On the big day, they certainly embraced the whole occasion.
The Wedding day
We were greeted with the sun on the Wedding day. The ceremony was to be held in the upper walled garden, so conditions were perfect. Anna's Mum provided his rather magnificent blue Morgan to take the short trip up to the ceremony area. I've always loved Morgans. What with them being made just down the road in Malvern it's quite an appropriate choice of transport for this part of the World.
After the ceremony, it was 'Pimp my Prosecco time' not to mention some delicious canapes, served up by the very brilliant A to Zest event company run by Jan. Later at the wedding breakfast, the best man gave a hilarious and witty speech much to the delight of all the guests. Come the evening the live band got everyone warmed up for the first dance. When I did finally leave the party was in full flow.
Wedding music slideshow
I have added a music slideshow of the highlights of the wedding day. So pour yourself a glass of bubbly or if you prefer a cup of tea. Put your feet up and click on the top image and enjoy. You can view the still images below. Feel free to give me some feedback. What do you think? I'd love to know
How to get in touch
Like my style of wedding photography? Are you getting married and need a photographer? Then please get in touch with your date and assuming I'm not already booked let's talk. Go to my wedding gallery to view more samples of my work.
Wedding supplier list
Wedding venue – Homme House in Herefordshire
Wedding photography – Ketch 22 Photography
Catering – A to Zest Events
Hair – The Big Hair Day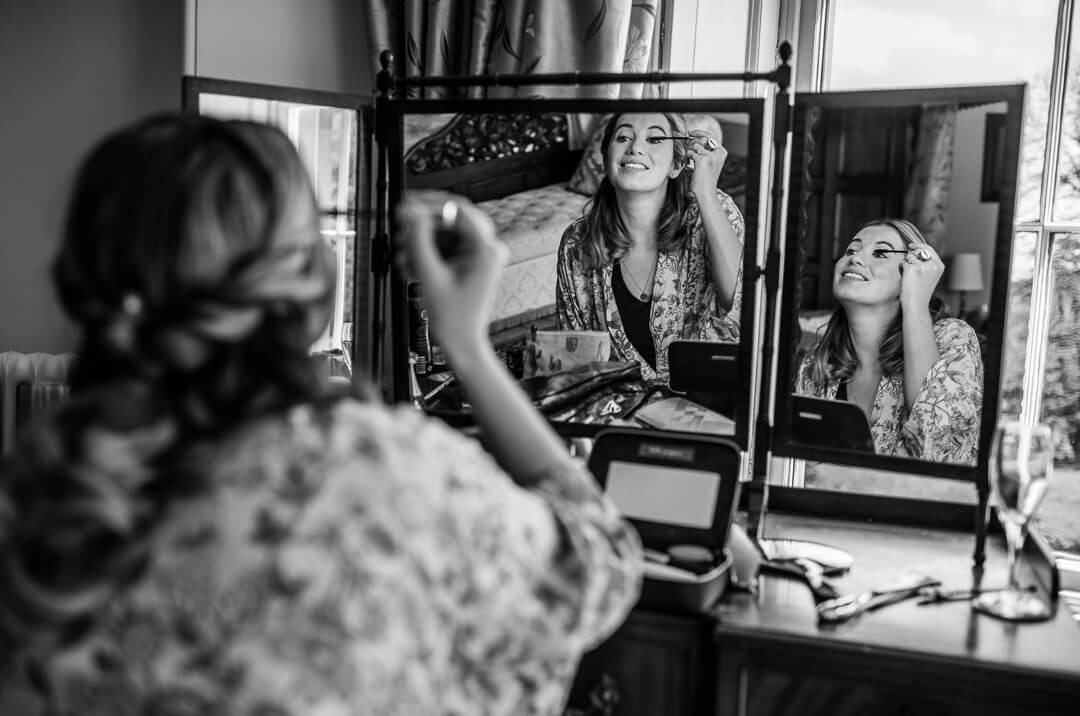 Bridesmaid getting ready at Homme House wedding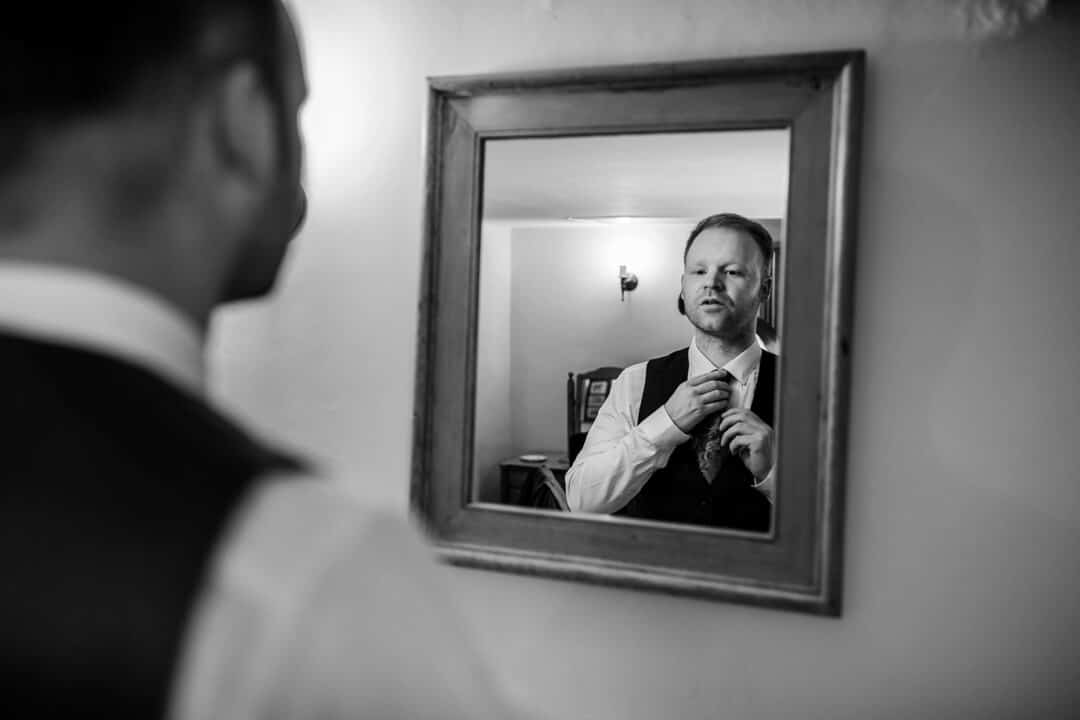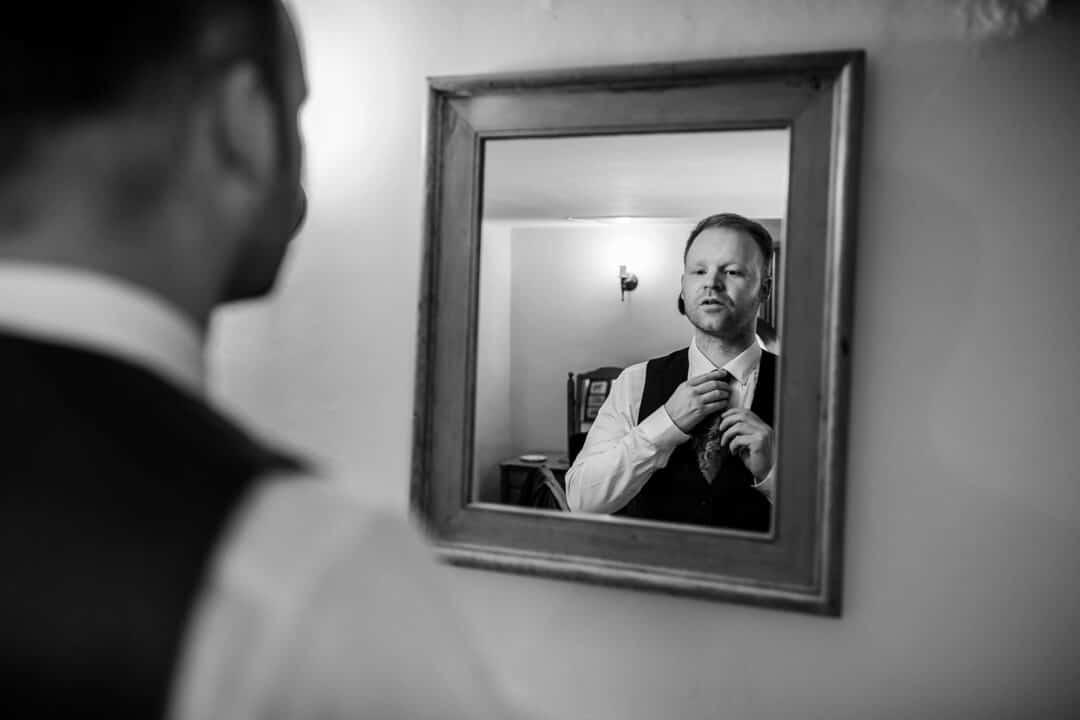 Groom putting on a tie at wedding preparations
Checking over some final hair details at Homme House Wedding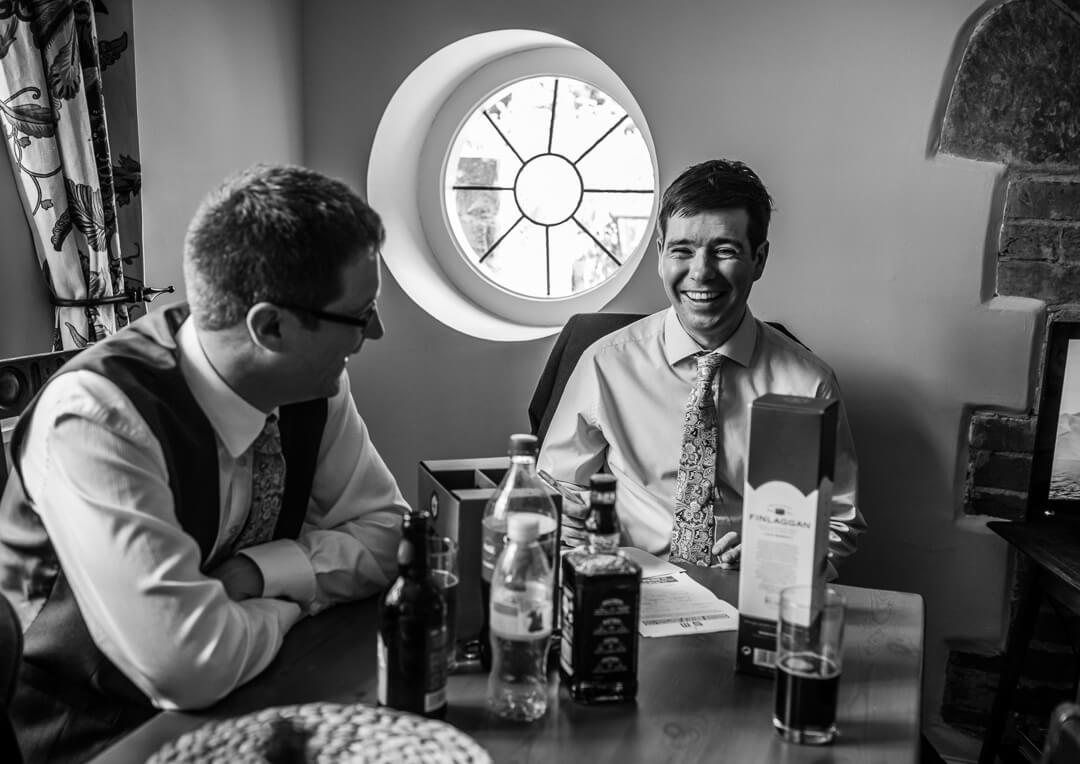 Groomsmen enjoying a joke and relaxing just prior to the wedding ceremony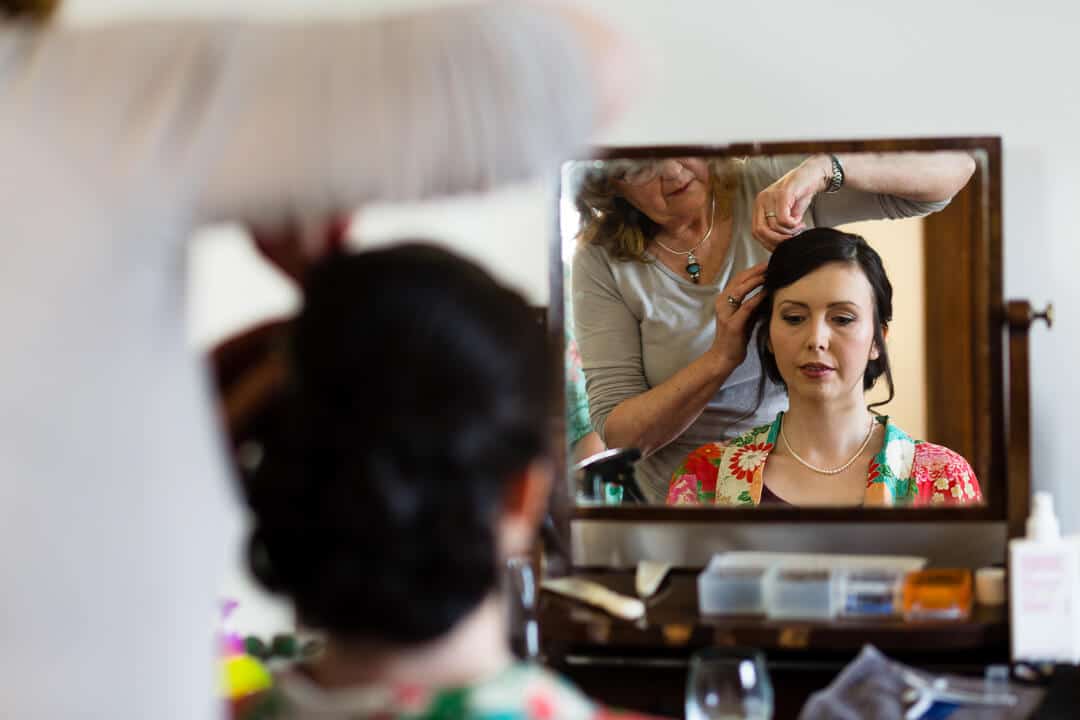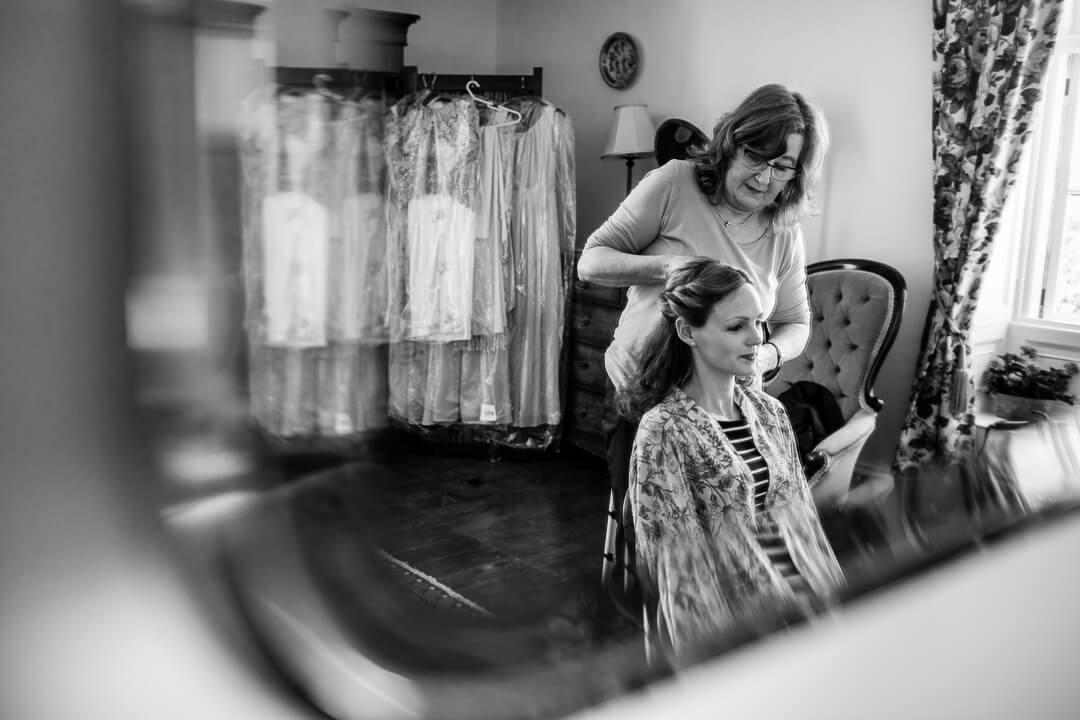 Having hair done at bridal preparations
Waiting in the library just before the wedding ceremony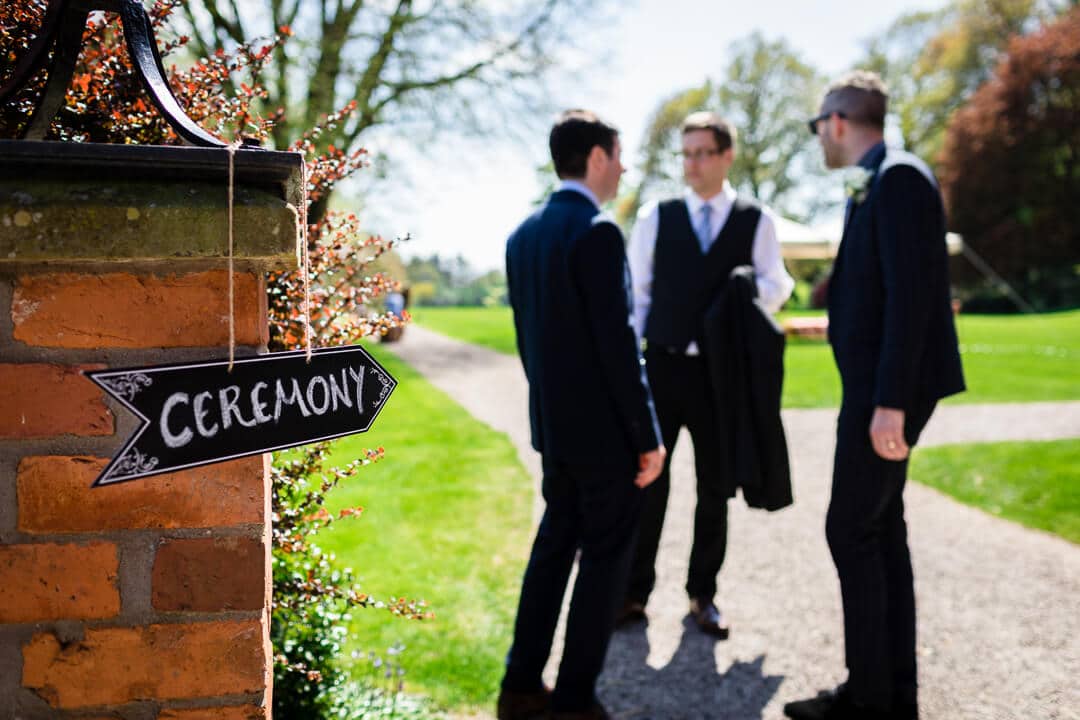 View of Homme House in Herefordshire
Bride getting ready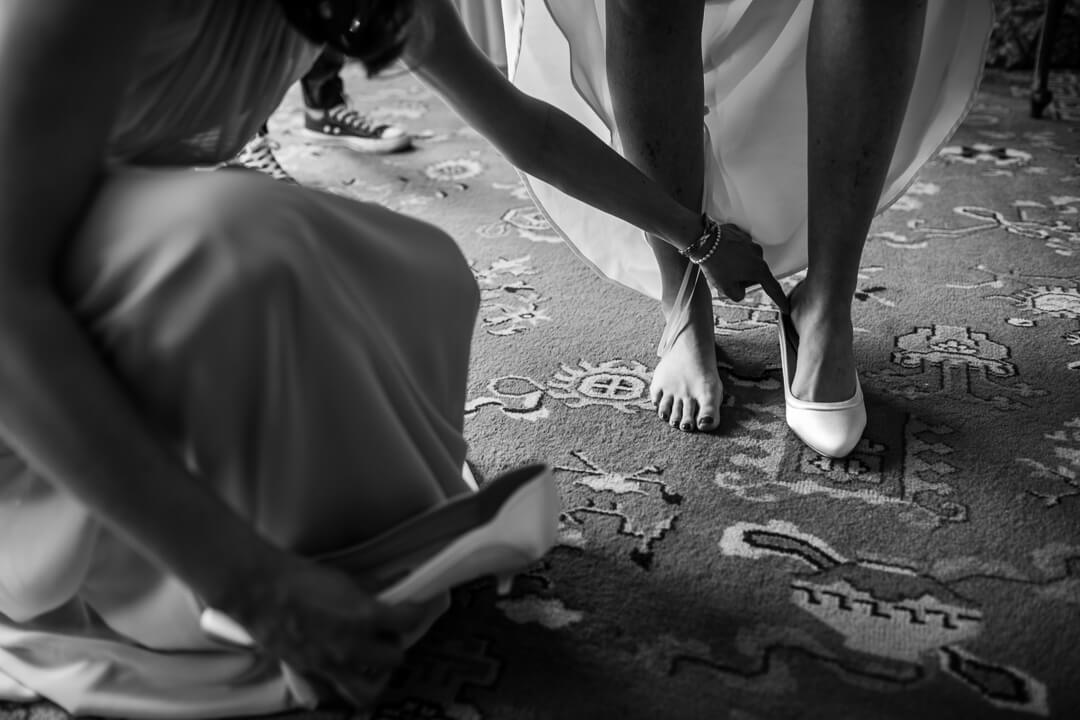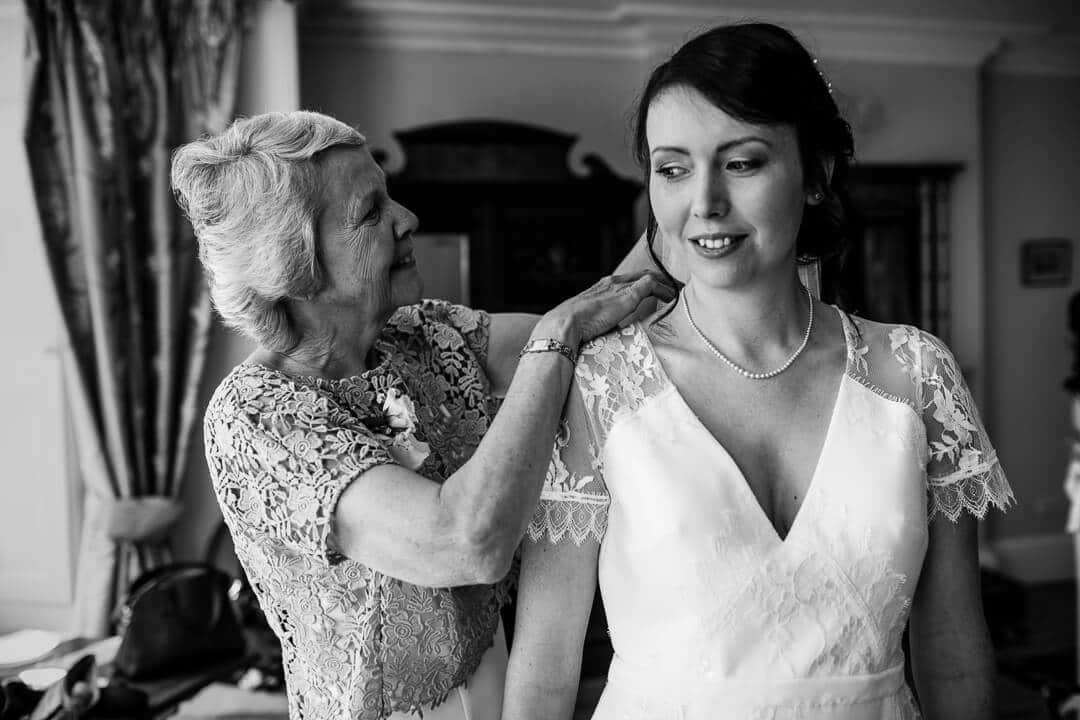 Mum fussing over her daughter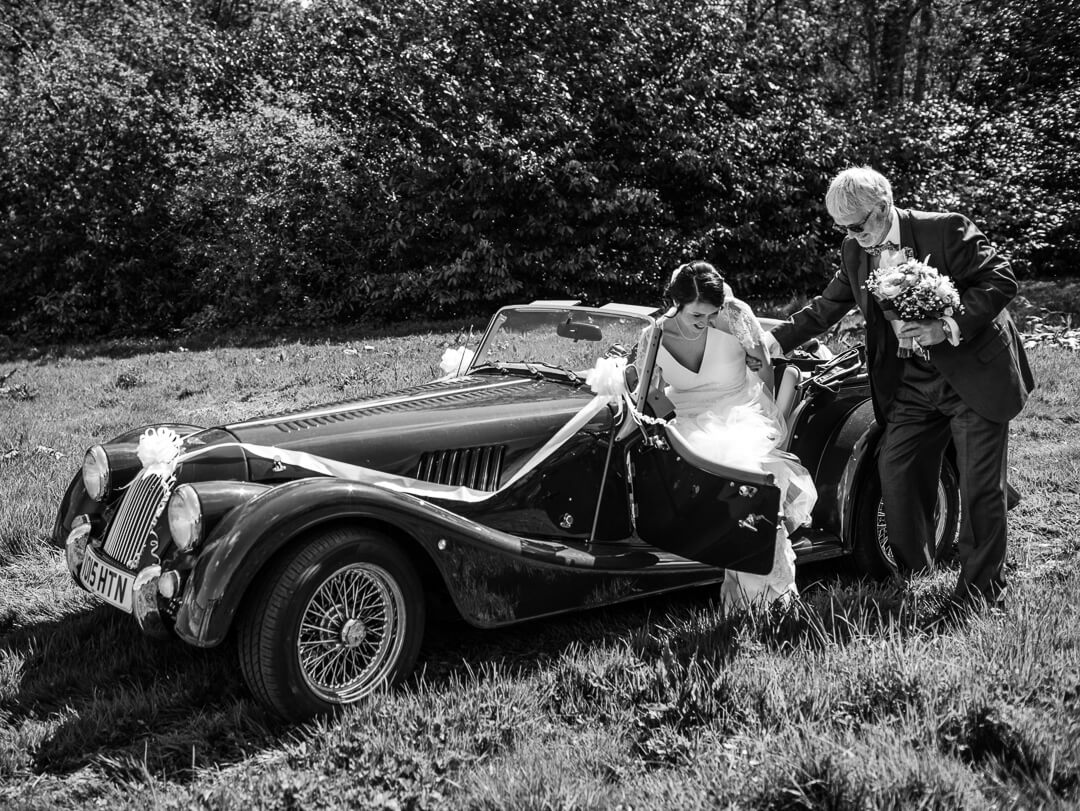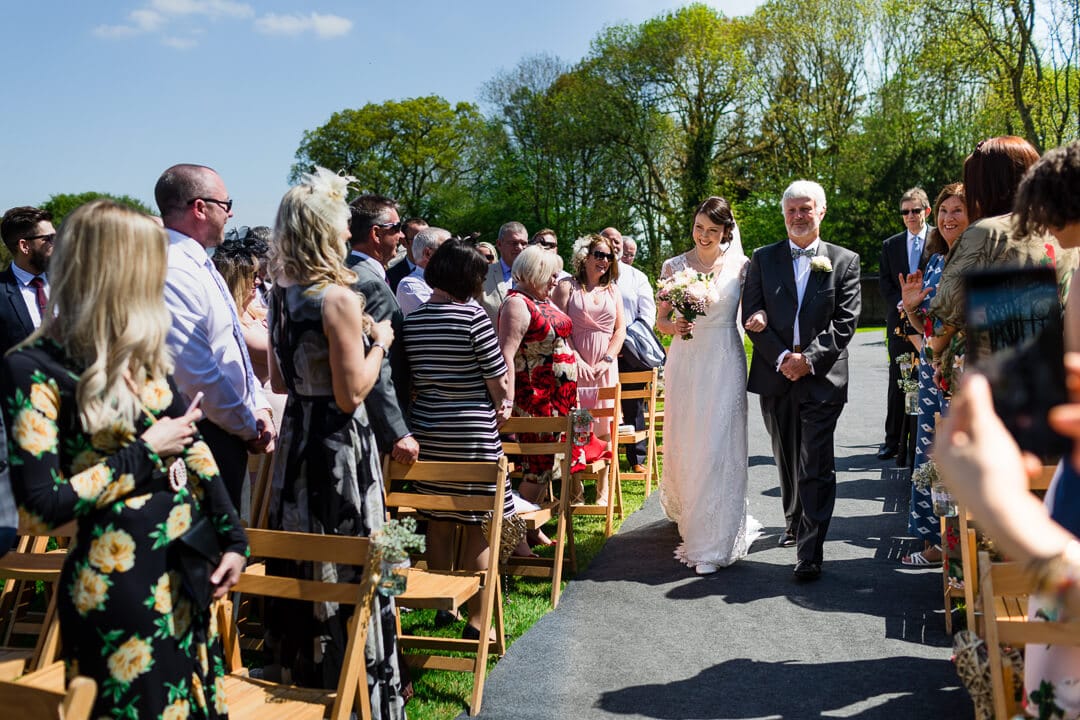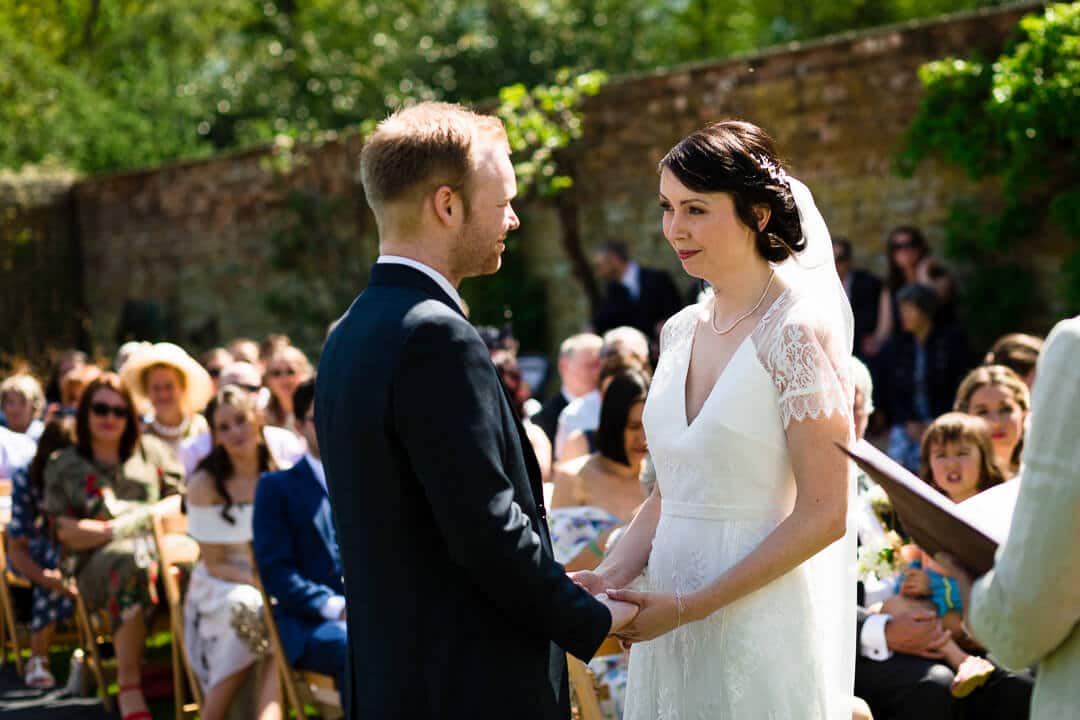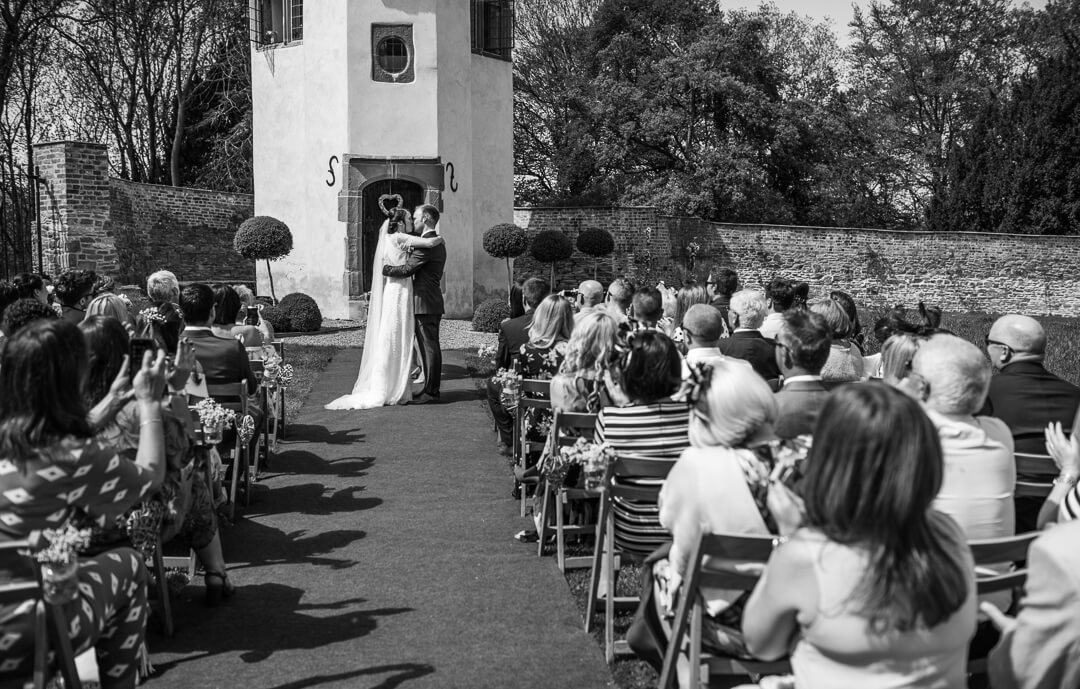 The all-important kiss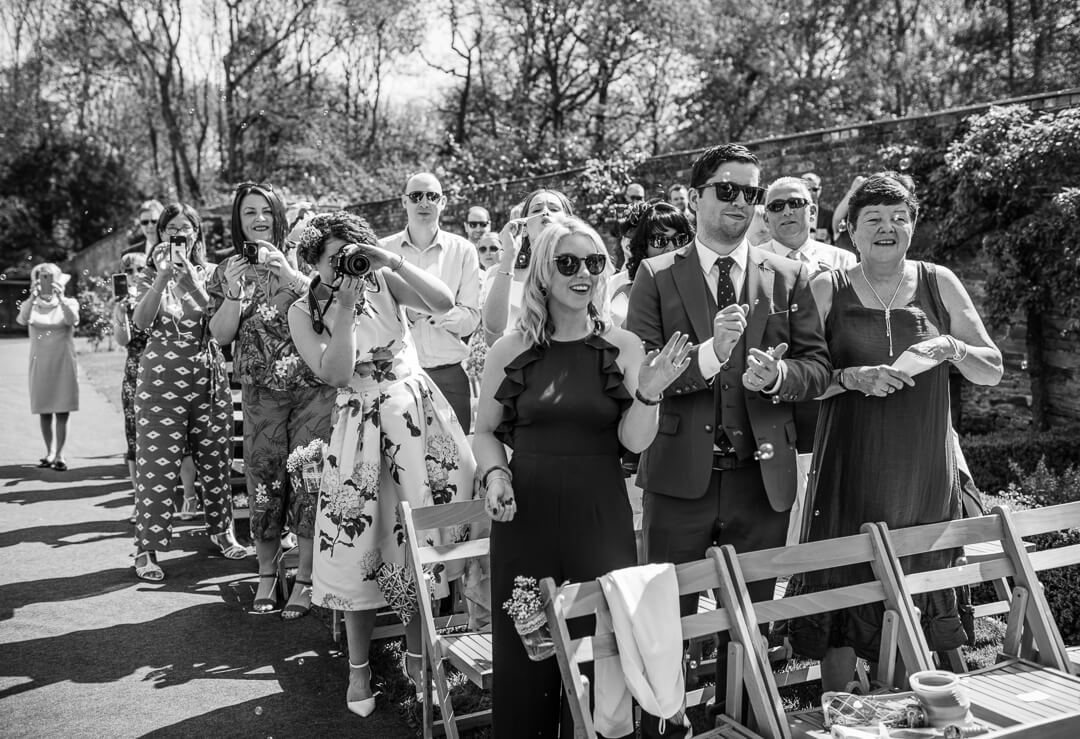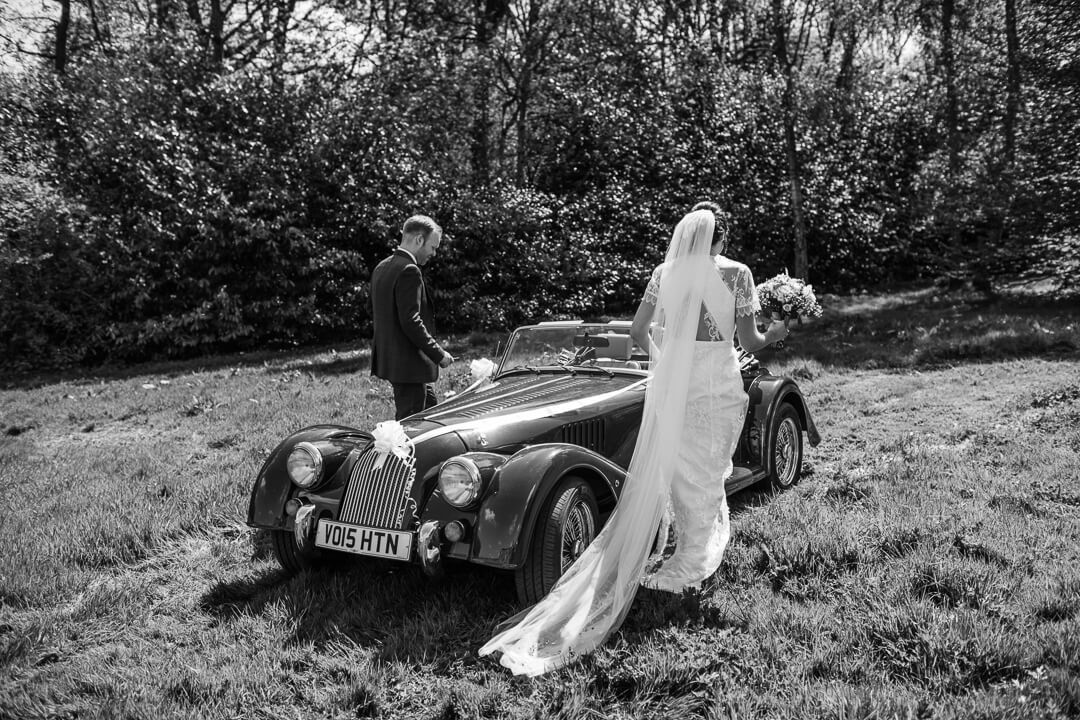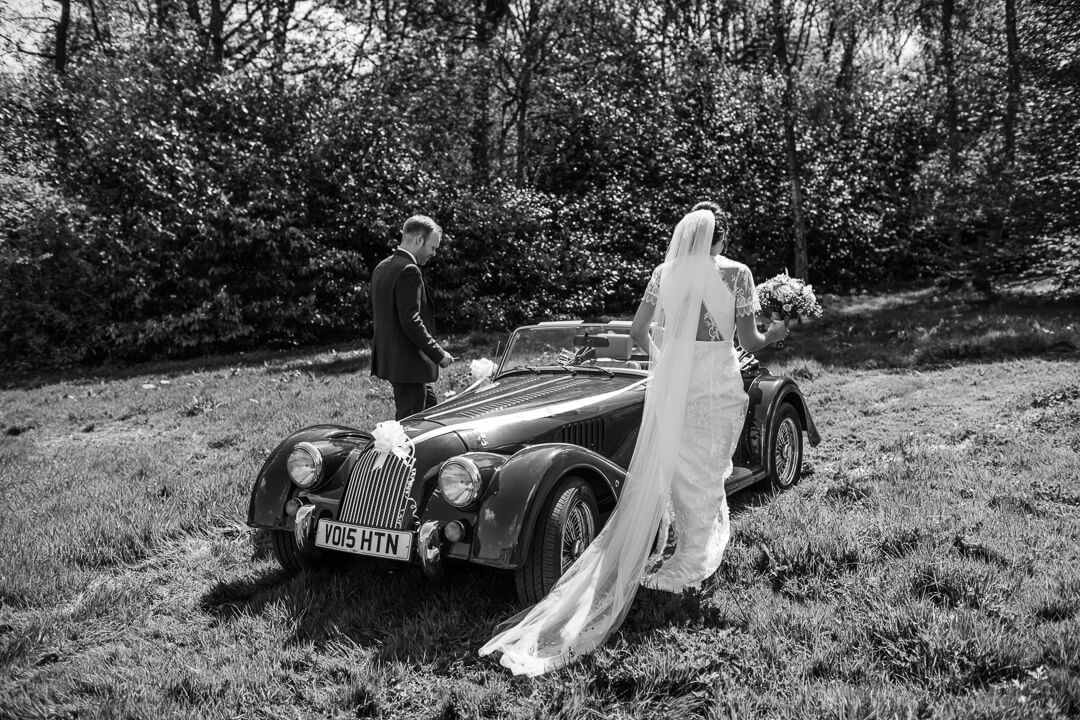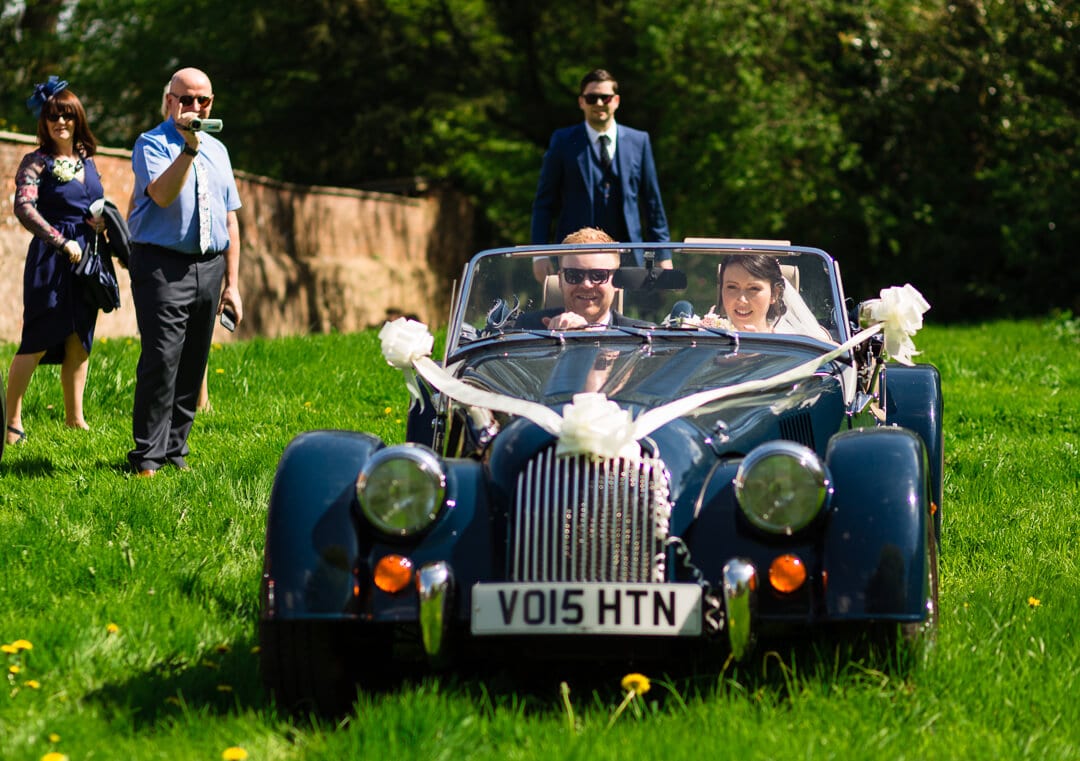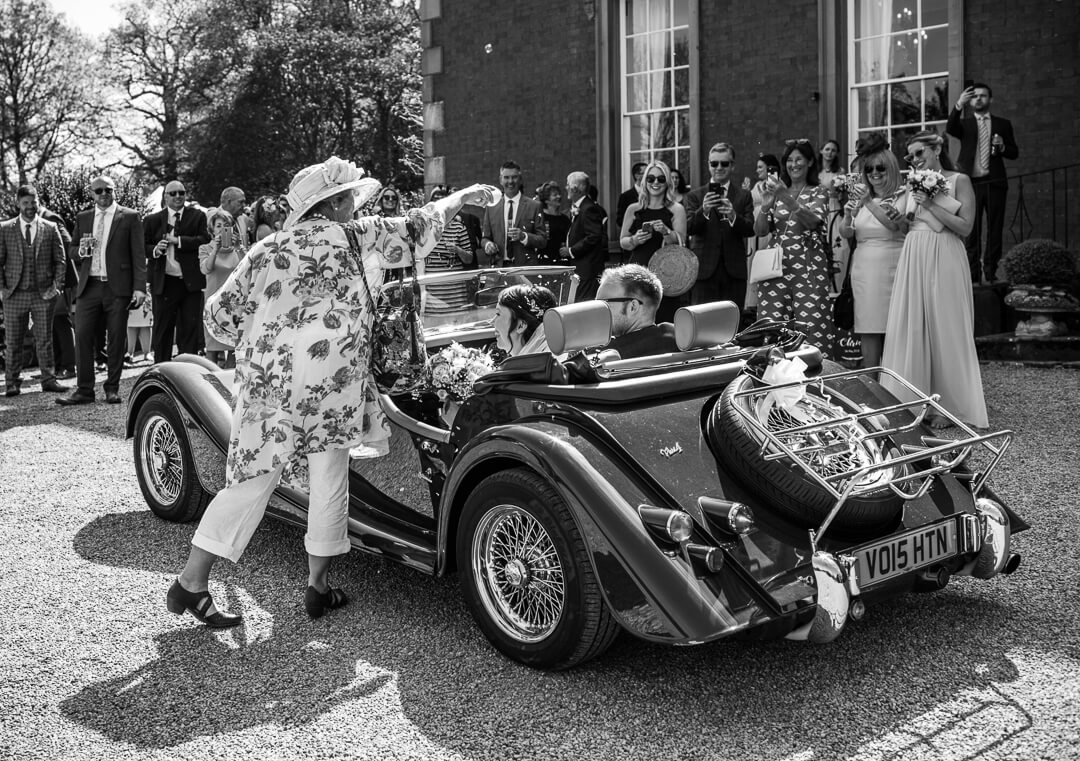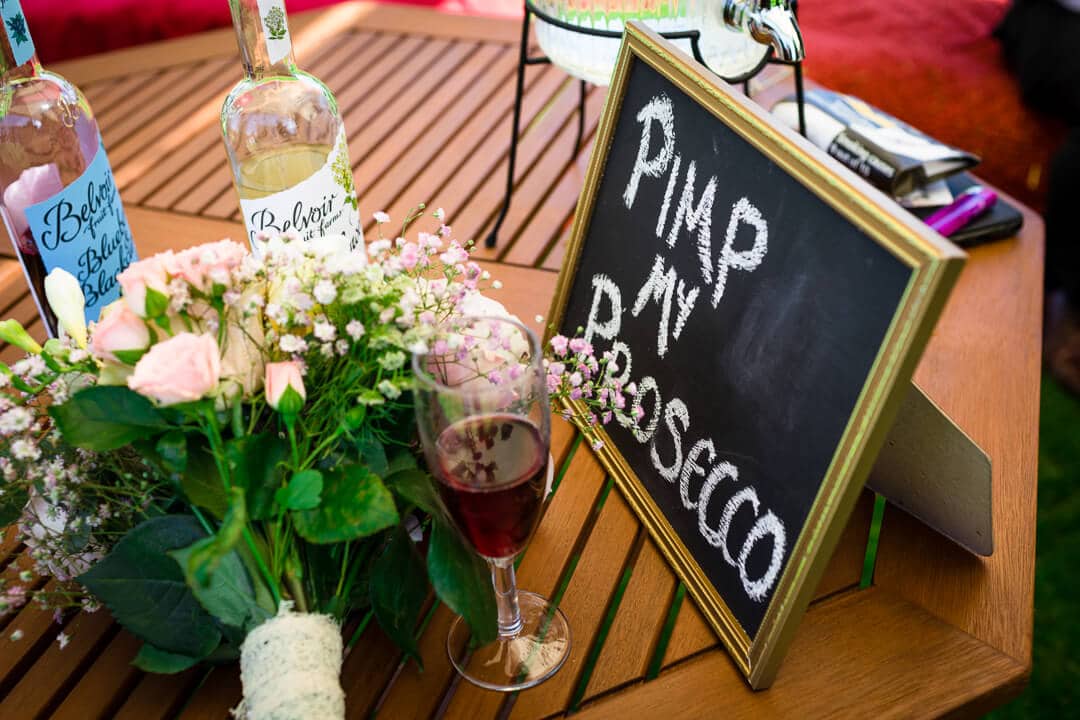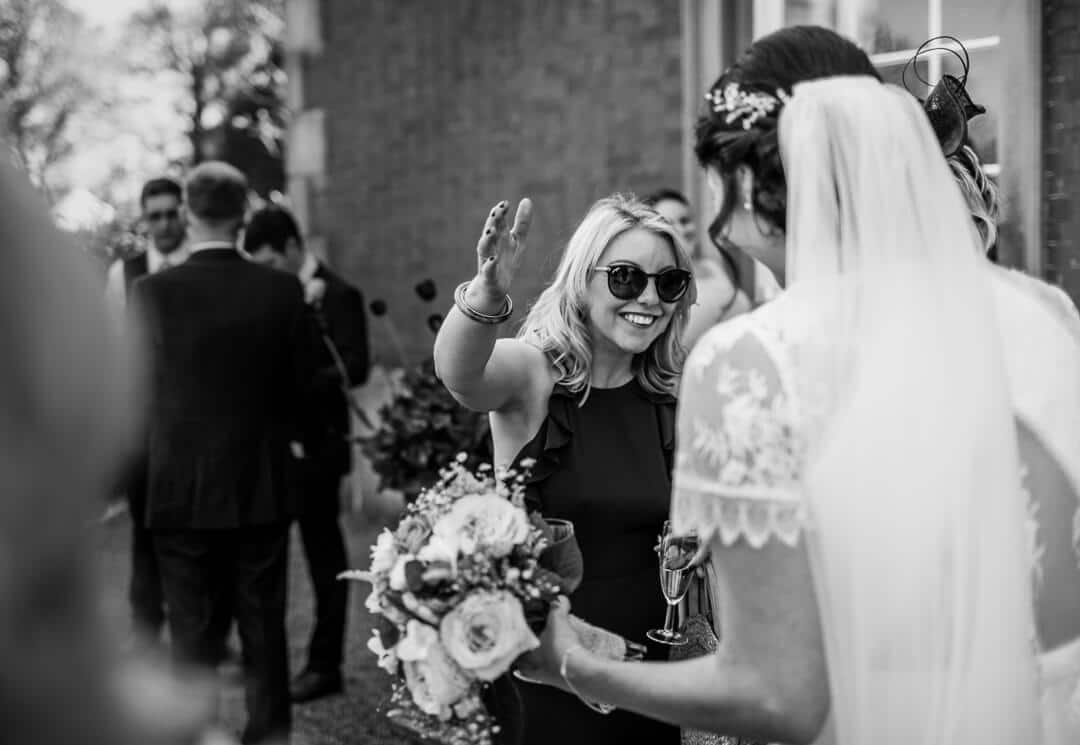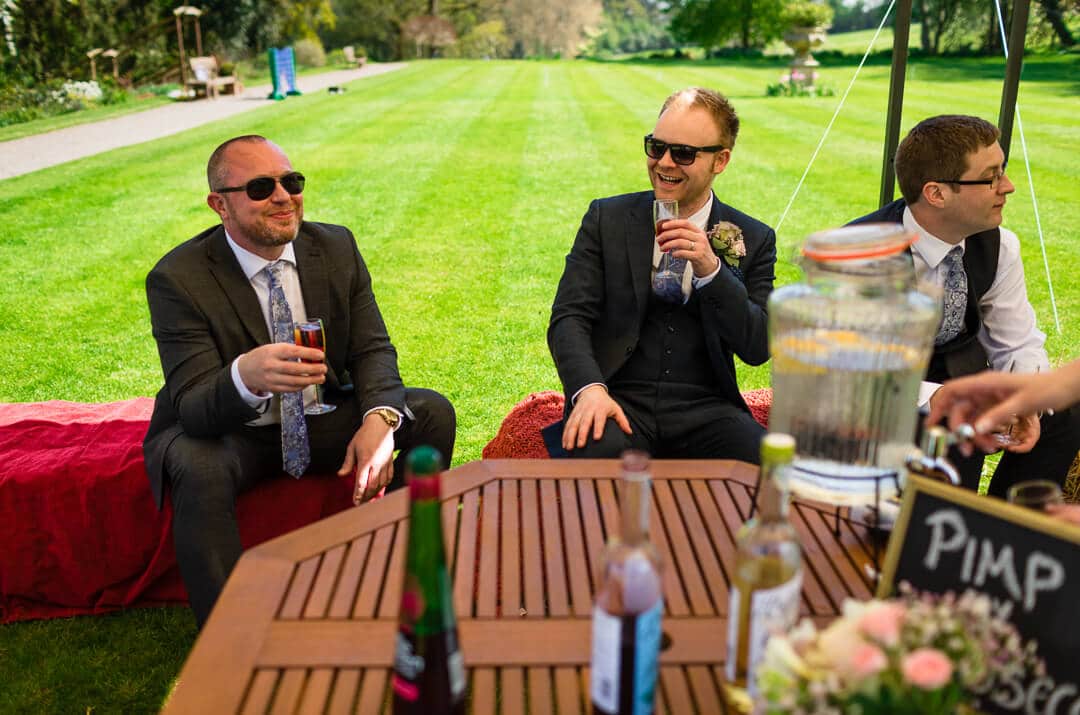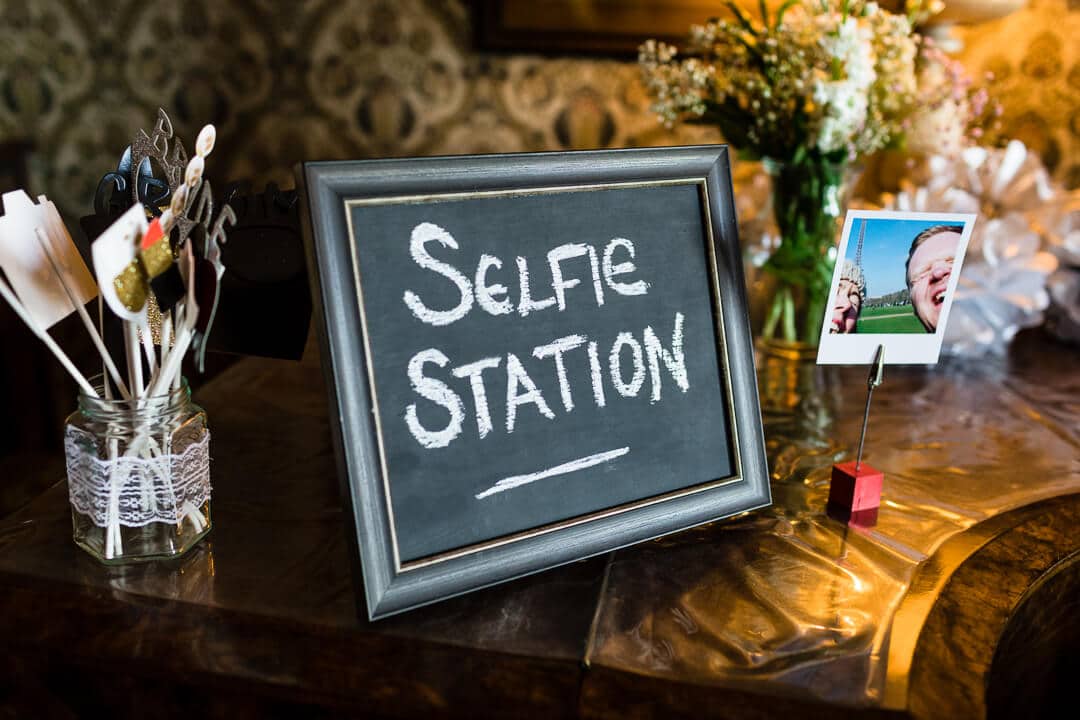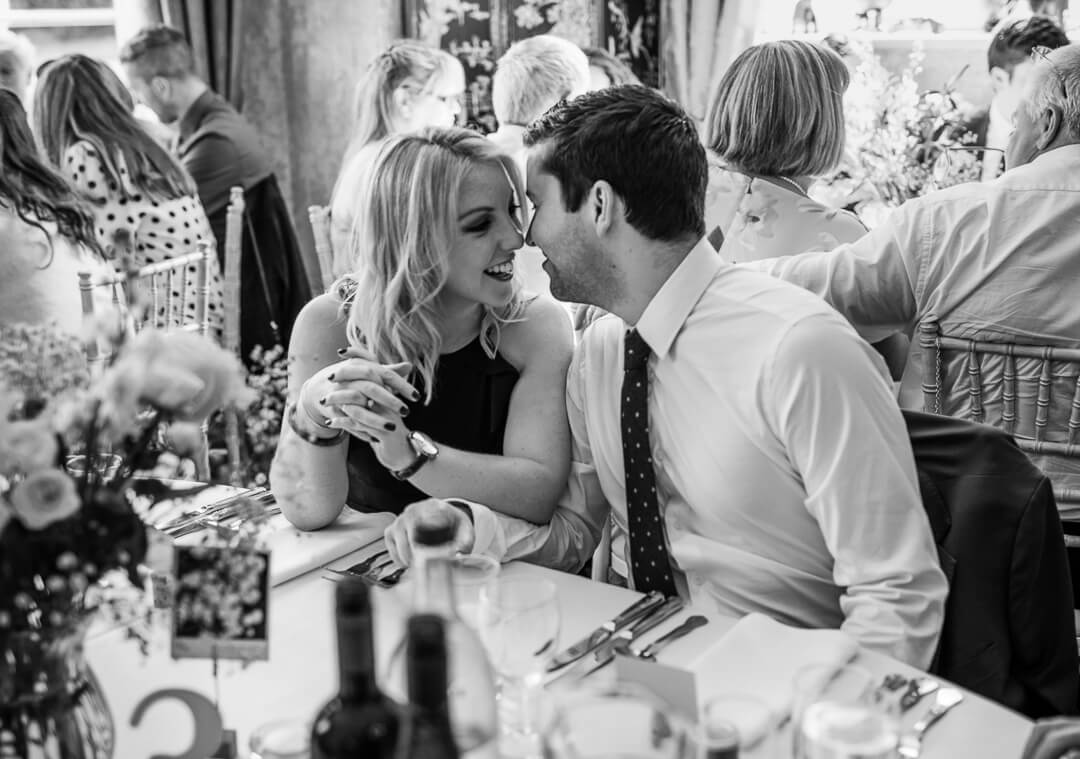 Father of the bride making speech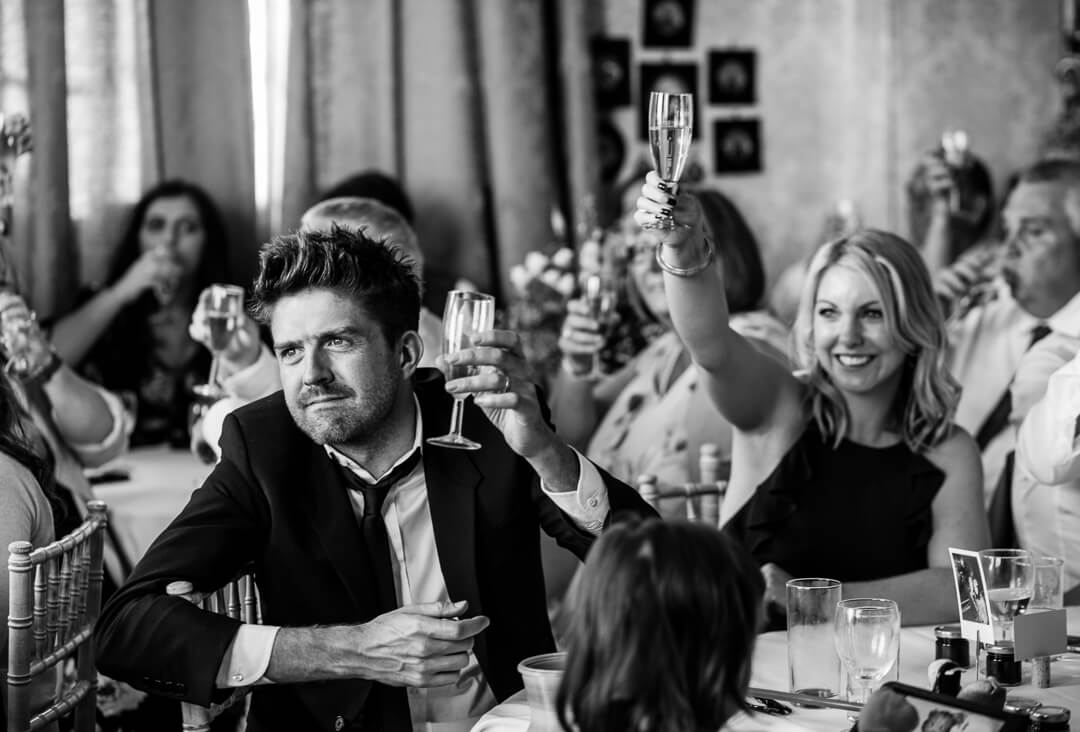 Toasting the bride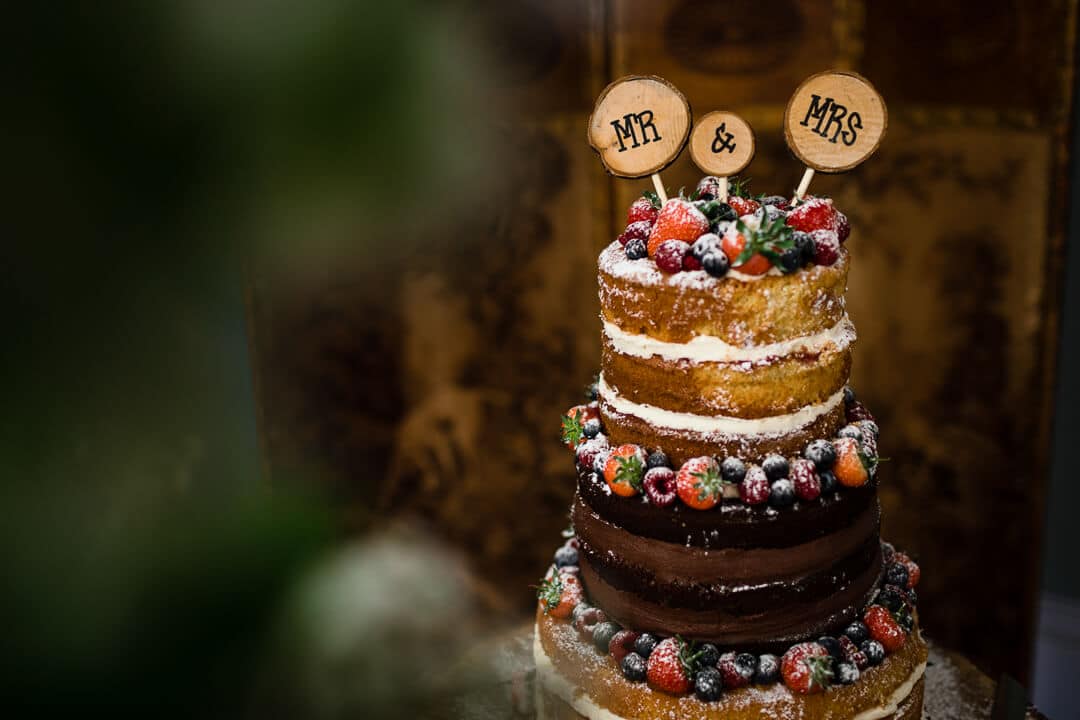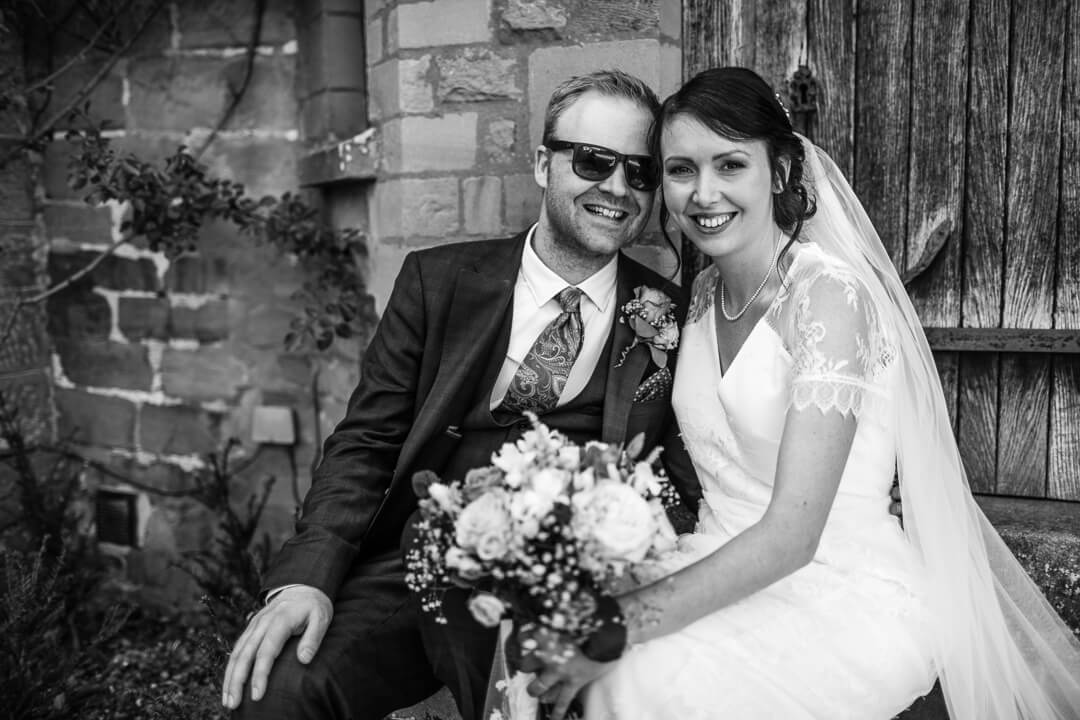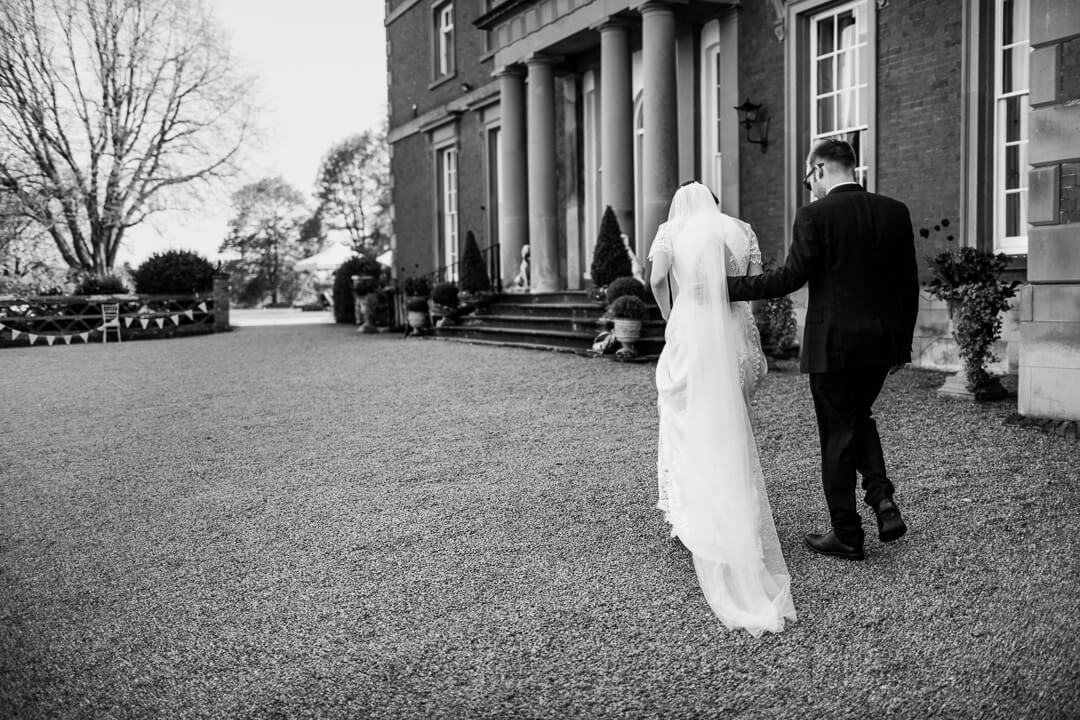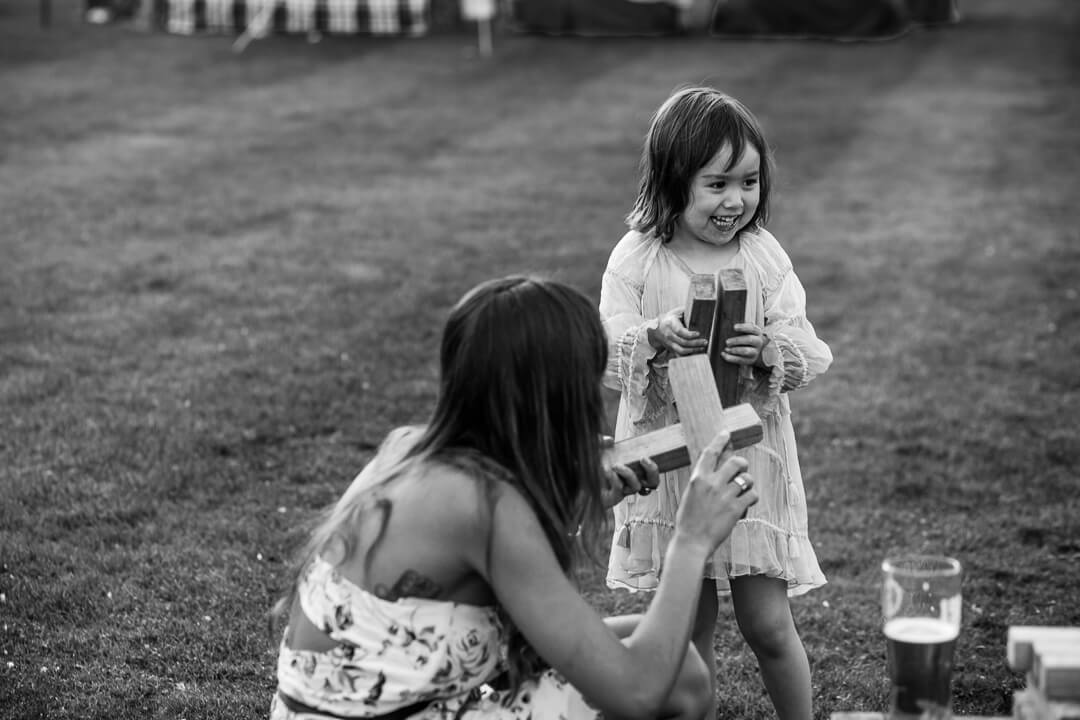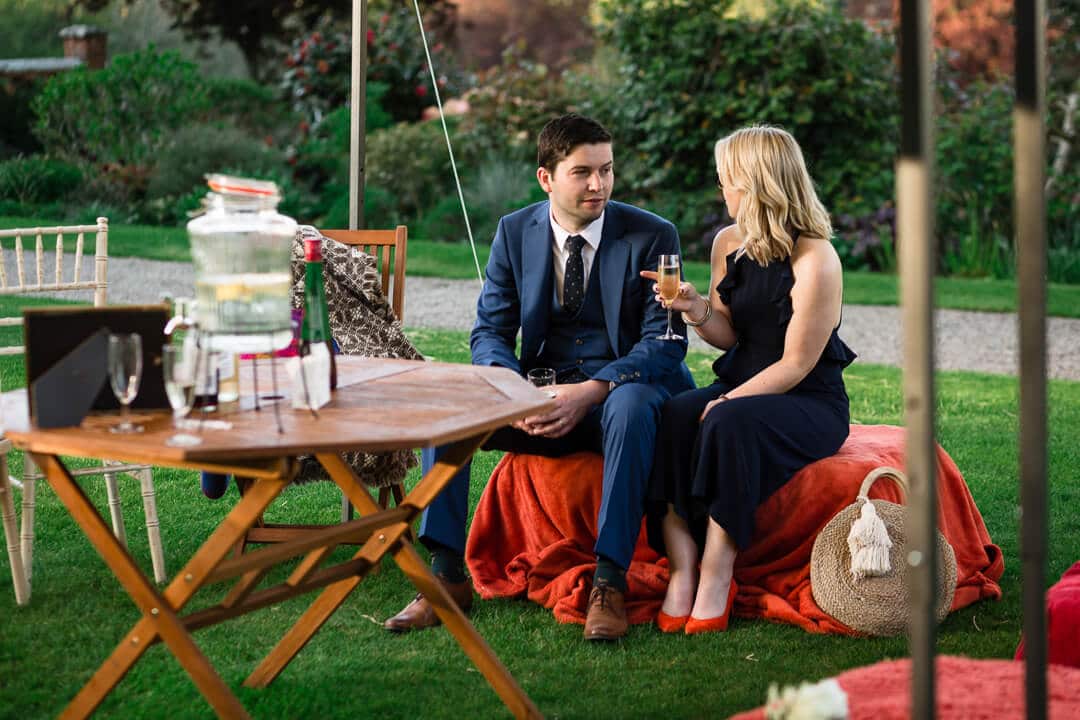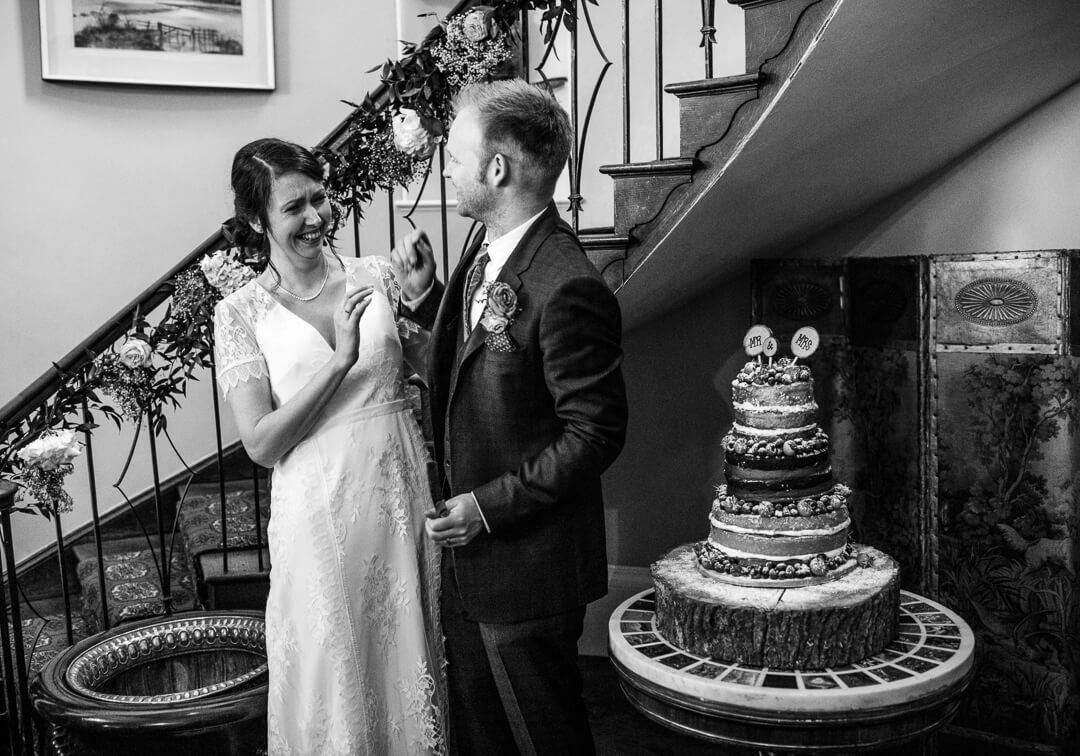 Grandma enjoying a quiet moment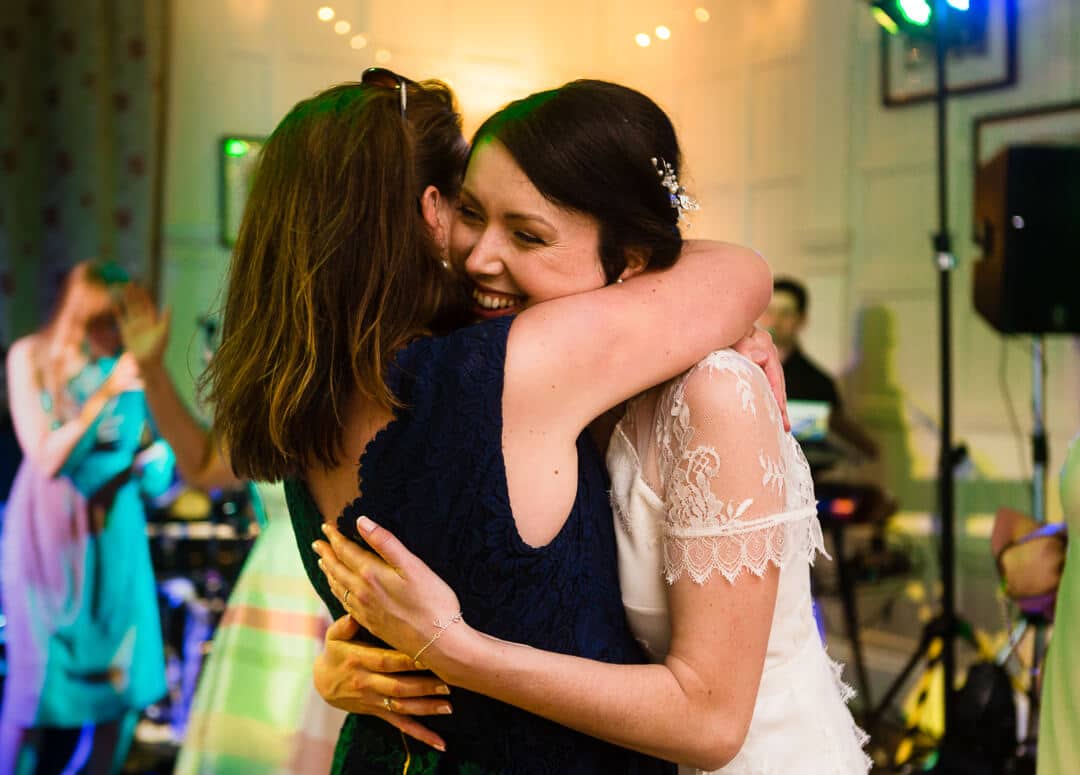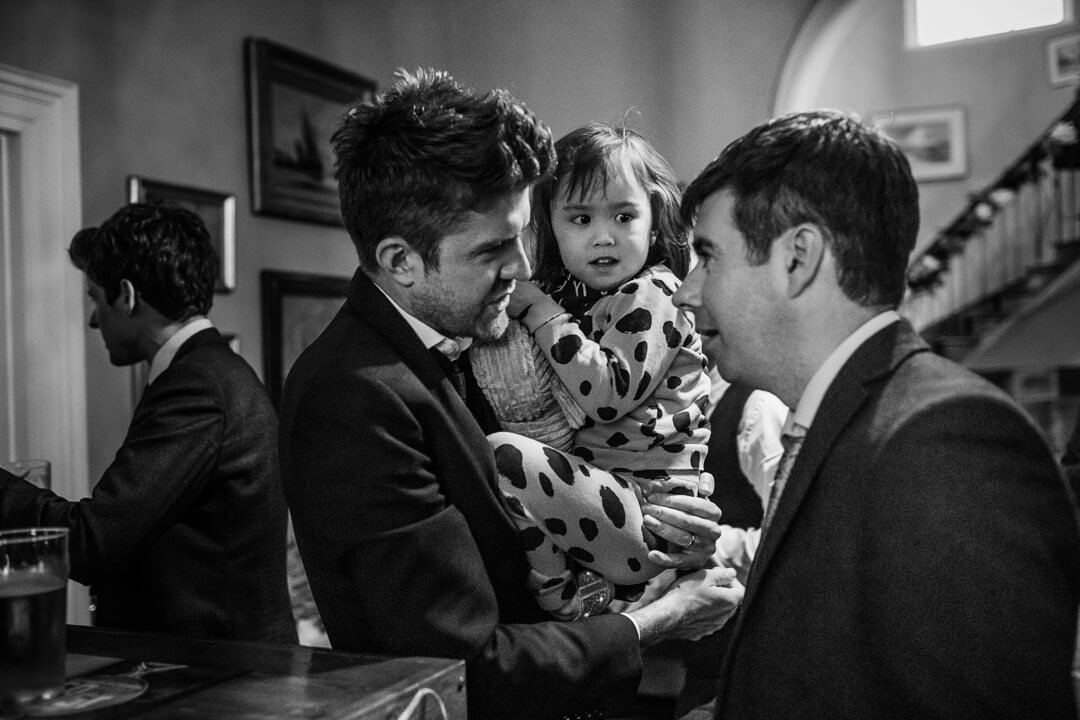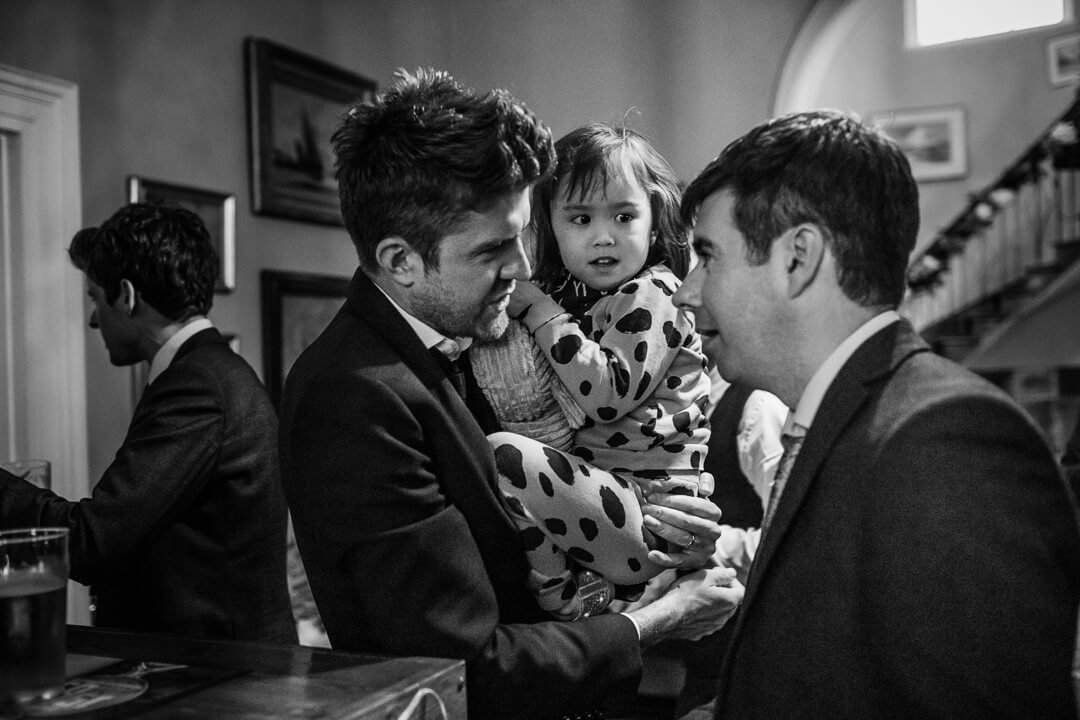 Anna and Chris give it they're all on the dance floor!
A beautiful evening with guests relaxing on the venue steps