Small yet perfectly formed – Micro Weddings in Spain!
The search for the unique Micro weddings in Spain continues, with more and more couples considering this choice for their special day.
Whether it's a desire for intimacy, a limited budget or simply not wanting to stress over major details. Many couples are now seeking a smaller wedding. This choice is the perfect solution that is neither the big party, package wedding nor the quick-elopement.
Small personal intimate Weddings
Still intimate and very personal. Micro weddings involve a small group of family and friends, perhaps no more than ten guests. The Micro wedding contains all the elements of a traditional ceremony, including a unique location and venue, great photography, your chosen catering, beautiful cake and your selected décor. This also means that the investment is much lower, with less planning effort, less accommodation needed and more financial freedom to splash out if desired.
The perfect Micro wedding in Spain is not a 'package'. However, for much less investment, you can enjoy a fabulous and unique venue, with all the gorgeousness of a full-scale celebration. Low on cost and high on style and quality.
Amazing choice of locations
Having a smaller wedding also means you have a great choice of locations. You can achieve the dream of a destination wedding, without all the added hassle. Because a Micro wedding makes it more feasible to get married abroad, you can choose a destination that brings something very unique with its own local culture. Your small wedding party can feel completely at home and they can enjoy the complete holiday.
While considering locations, why not consider a Micro wedding in Spain. Although it's traditional for Spanish couples to have huge weddings, many couples are coming from elsewhere, for their own intimate smaller wedding.
It's such a fantastic place to host your unique Micro wedding. There are so many options from a beach location, an olive mill, a beautiful townhouse or a mountain Finca (farmhouse). With any location, you can be sure of great weather, scenery and a fabulous base for your small wedding party.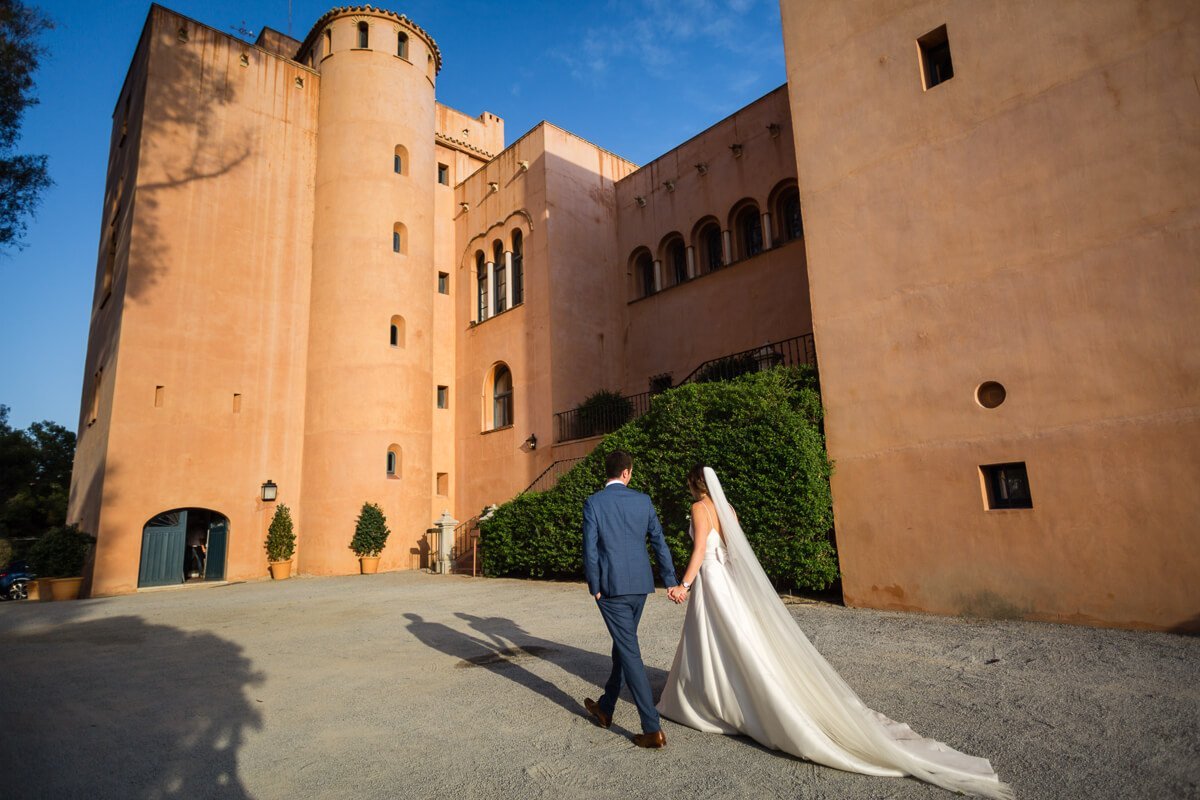 Find out more
Should you choose to have your Micro wedding in Spain, take a look at my website for Wedding Photography and also Sophie Li if you need a Wedding celebrant and call either of us for a chat. My number is +44 7813317310, I'm available on Whatsapp or you can email me at stevecatcheside@ketch-22.co.uk. Sophie's phone number is +34 663151998 or you can email her at biligualcelebrantspain@gmail.com. We can give advice on the areas that would best suit your taste and point you to some of our contacts. All free of course and part of our service.
The micro wedding allows couples to have their 'not so huge cake' and to eat it, with those they care about most.
Take a slice of the cake and contact us today.