Documentary Weddings across the UK and overseas
What are documentary Weddings?
"Documentary Wedding photography means telling a story entirely through pictures"
There are various terms out there for documentary weddings. Some might use the terms reportage, candid or natural weddings. Whatever the term used it is all about the ability to capture those moments of emotion such as joy and love even sadness. As a Documentary Wedding Photographer, I am capturing images that don't follow clichés or trends but say something about your personality and the personalities of your family and friends. You will find my style is candid and really tells the story of your unique day.
I'm discreet and unobtrusive and will never take over your day. I absolutely won't take over your day
What do you look for in a true documentary wedding photographer?
To really succeed in documentary weddings, the photographer that you choose needs to have a great 'eye' to see the stories as they unfold and spot all the emotions during the day. They need to be creative and capture all kinds of unique moments. It's definitely not all about having exceptional camera skills, although that helps! It's just as important to have amazing people skills. The ability to make people relaxed so you can develop a positive rapport amongst your clients.
Great documentary wedding photography is also achieved using the best light, composition, and of course, timing.
That's why the more experienced your photographer is at covering documentary weddings, the better. Those amazing images will become part of your families history.
The reason many people go for a documentary photographer is that he can strive to capture the beauty of the whole day and that includes your special guests. They are very important people in your life. Ultimately, in years to come, it will be the photographs that capture your unique wedding day. You will turn to these images time and time again to relive those moments.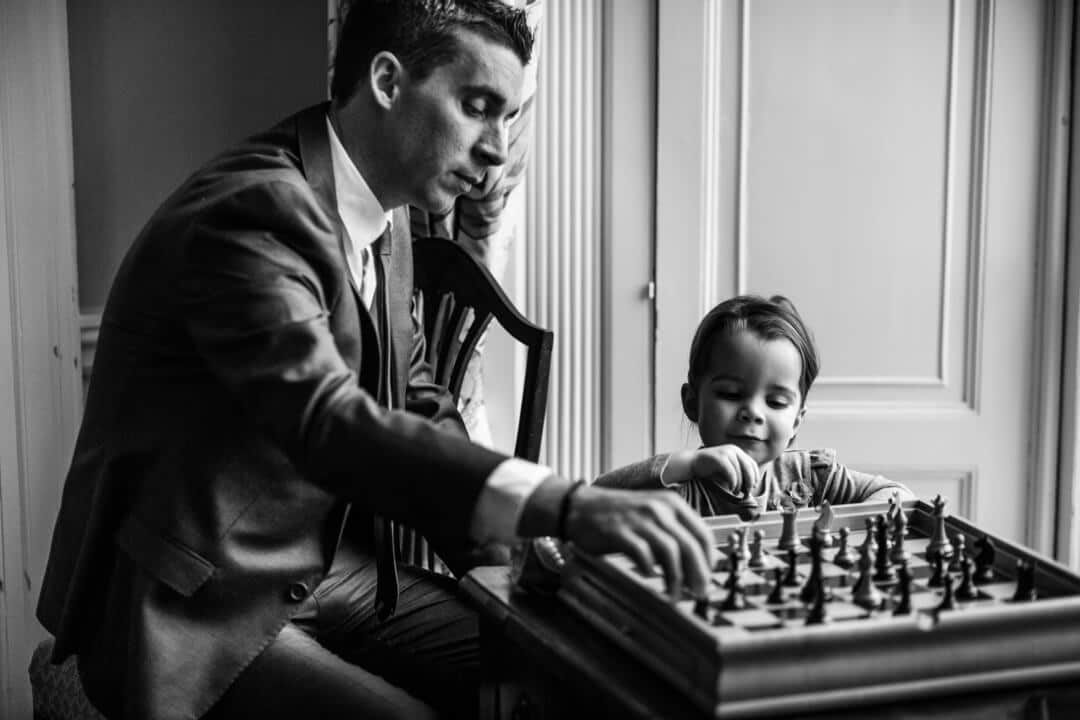 Keeping the natural flow of events
I am at my most creative when left to roam around the wedding celebrations, capturing perfect & unique shots of you, your partner and guests. These are the special and often unforgettable moments you may never even have noticed happening during the wedding day. If your wedding has lots of formal and group shots, this will hinder my ability to capture those storytelling and very special images. With my experience, I understand most weddings have some formal photography, which is usual, but I try and keep that to a minimum. Too much of this kind of photography breaks the flow of the day and the opportunity for me to fully explore and photograph your wedding to its full potential and capturing the very best emotions and events.
In the candid photo above we can see two wonderful examples of storytelling images. The groom with the Mexican hat with his new wife beside him is reacting to his best man's speech. Needless to say, it was a really funny and the groom's expression of laughter and joy is priceless and just says it all.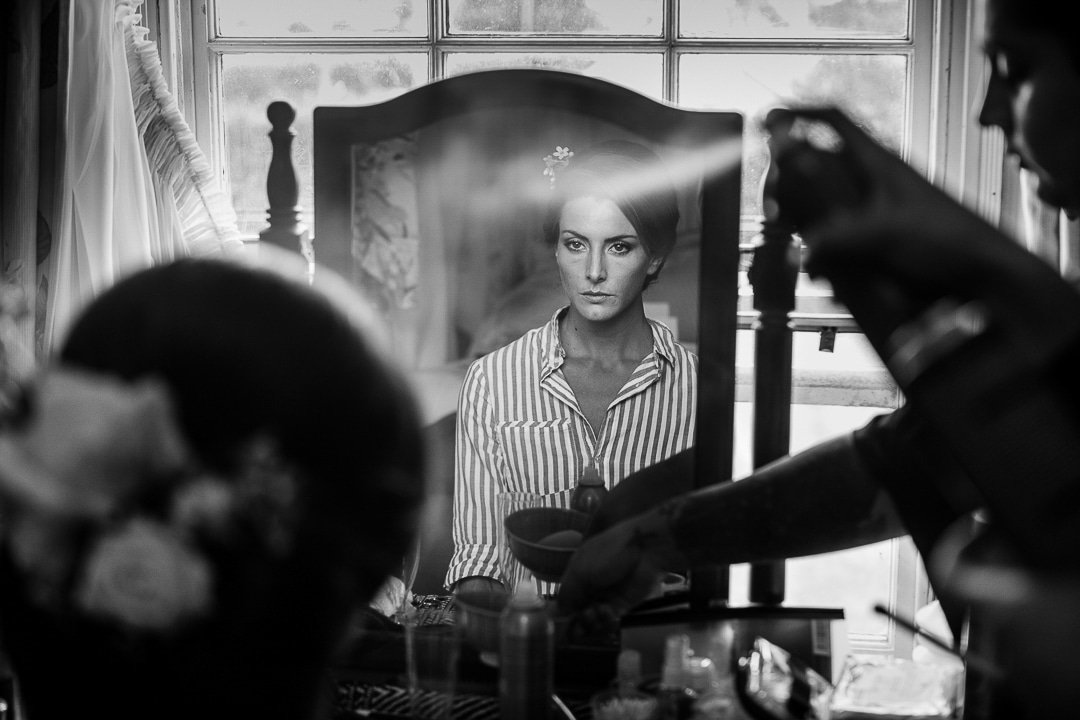 In this photo, we can see the bride getting ready. Sat down in front of the mirror, you can see she is lost in the moment. There is a very deliberate look of intent on her face. This, coupled with the soft natural light from the window, evokes a mood, which adds to the story.
Humour at weddings
The beauty of documentary wedding photography is it allows you to capture all the human emotions and humour is certainly one of my favourites. In the photo above, the pageboy is all dressed up in his smart suit complete with waistcoat and flower. He's clearly bored out of his head and letting it all go, slouching on the sofa with his shirt hanging out. In years to come, this picture will be much more of a talking point rather than all those standard posed photos of him in the family portrait, on the mantelpiece.
It was the most famous documentary photographer, Henry Cartier-Bresson, who coined the phrase "The decisive moment"
I hope you now have some understanding of what a real documentary wedding photographer is now. You can see some more samples of my work in my Wedding portfolio, so please take a look.
Get in touch
To find more about me just click through to my about me page. To check my availability or to discuss your wedding requirements just click through to my contact page.