Wedding Photographer Leominster
Emma and Ben's rural wedding in Herefordshire
Emma and Ben wanted their wedding photography to be natural and relaxed with nothing too contrived. I'd been recommended by a number of their friends, so I was thrilled when they asked me to be their wedding photographer. Emma and Ben also knew me through the wedding business as their family run a very successful stationery company, Whitley printing.
I started the day in the usual way
I started the day at Emma's Mum's house where everybody was busy making preparations. As with most preparations, there was a hive of activity with Bride and bridesmaids having their hair and makeup done. Mum putting on her new outfit and Dad most likely struggling with his tie.
Leaving the preparations I headed off to the Church. Capturing the guests as they arrived, most of them straight out of the local pub!
Ben the groom was looking rather nervous but that's as to be expected, I knew he would calm down once the ceremony had started.
Recording the day as it unfolds
I photographed the day's event's carrying on right up to the first dance and beyond. As a documentary Wedding photographer, I like to record the story of the day as it unfolds before my eyes. I do this in a natural, creative and fun way.
You can see some images from the day in my montage below.
Get in touch
You can find more about me and view samples of my work on my website.
If you need a documentary wedding photographer and you'd like to find out more about me and discuss details of your wedding then please don't hesitate to contact me.
Technical details
Camera 5d mark 2
Lens canon 24-70mm f2.8 L  70-200 f2.8 L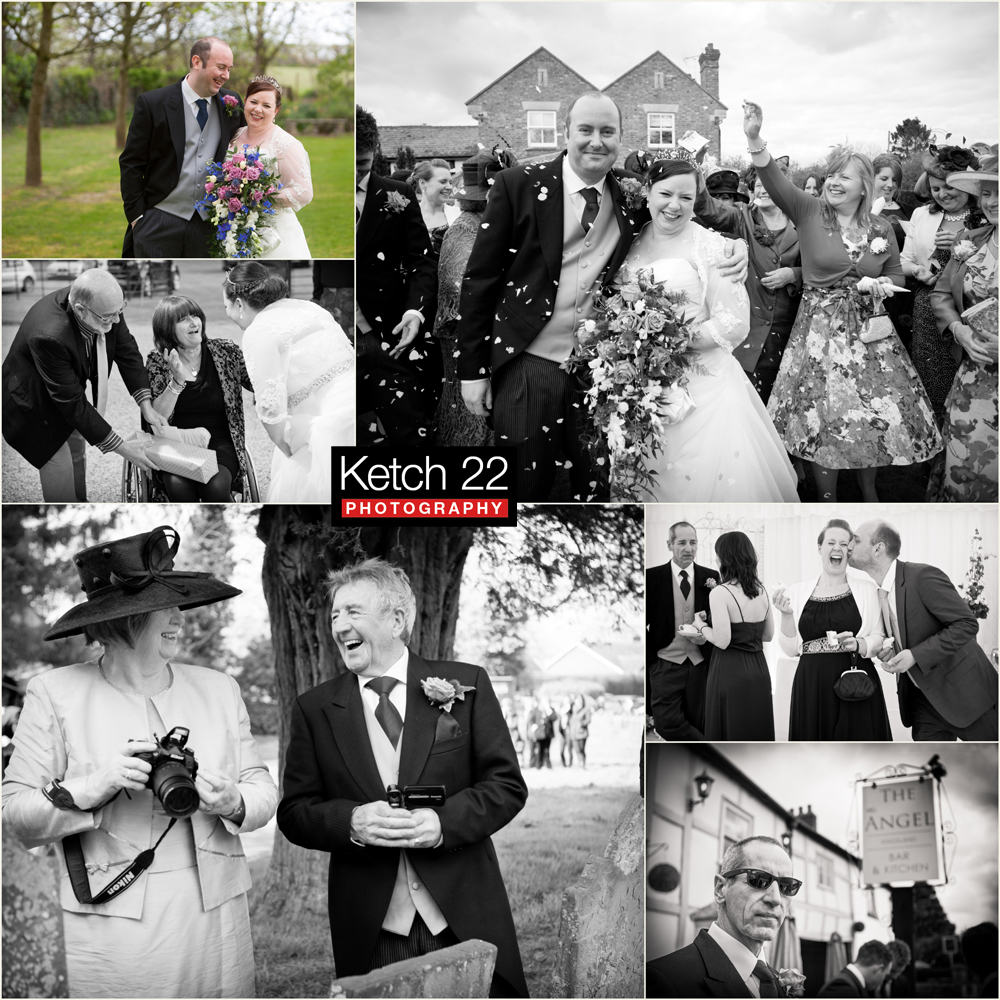 Wedding Photographer Leominster