The amazing Dorset Summer wedding of Claire and Andrew
What happens when you get a mix of Dorset Summer wedding, an incredible country Church, a sporty blue Cobra, dancing on the piano and fireworks!
You get a fantastic wedding and I was lucky enough to photograph the big day.
Claire and Andrew got married at St Mary's Church, at the Lulworth Castle estate in Dorset. Followed by a marquee reception at Andrew's parent's house, close by.
Fun, relaxed, natural wedding photography
I've photographed hundreds of Summer weddings and each one offers me opportunities as a documentary wedding photographer. I try to remain unobtrusive and as discreet as possible when shooting a wedding. I'm not the kind of photographer who will machine gun off thousands of frames just for the sake of it. I like to observe and make the best of moments, light and composition. I also think it's really important for the bride and groom and guests to enjoy their day and feel really relaxed and comfortable in my presence. The more relaxed and comfortable people are and the more fun they have, the better the pictures will be.
Beautiful Church on Lulworth Estate in Dorset
I started the day with Claire and her bridesmaids getting ready, before heading off to the Church. They chose to get married at the very unique and beautiful Church of St Mary's, at the Lulworth Castle estate in Dorset. The chapel is reputed to be one of the finest pieces of Georgian architecture in the County of Dorset. It was designed to look like a classical garden building. The beautiful domed ceiling lit through a clear window rather than stained, creates an inspiring and tranquil atmosphere.
After the ceremony, the skies looked a little menacing but the rain held off all day. Claire and Andrew hopped into this very sporty, blue Cobra. The guests showered them with confetti before leaving for the reception. Back at the reception, drinks and canapes were served on the lawn before commencing to the speeches.
After the wedding breakfast, the band struck up. Invading the dance floor with the sounds of Rock and Roll. They certainly got everyone up dancing and rocking around the clock. The couple and their guests even started dancing on the piano!
Finally, to top it all off, the day concluded with a spectacular firework display, complete with rockets, bangs, and flashes of bright colours in Summer night air.
Here is a selection of some of my favourite images from the Dorset Summer wedding day. I hope you like them. Feel free to share them if you wish. It does help me, so share away!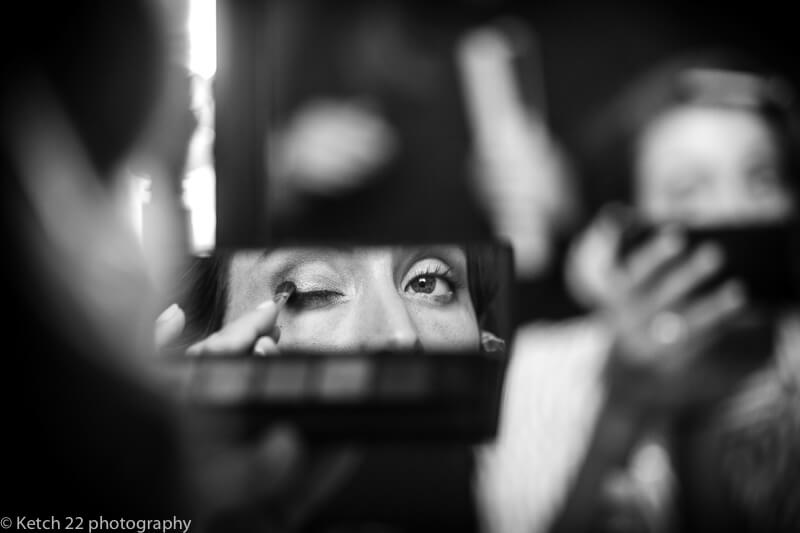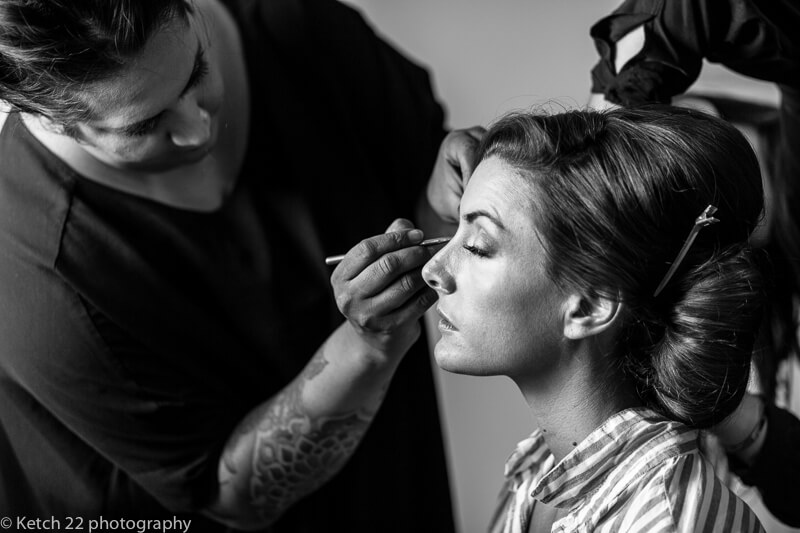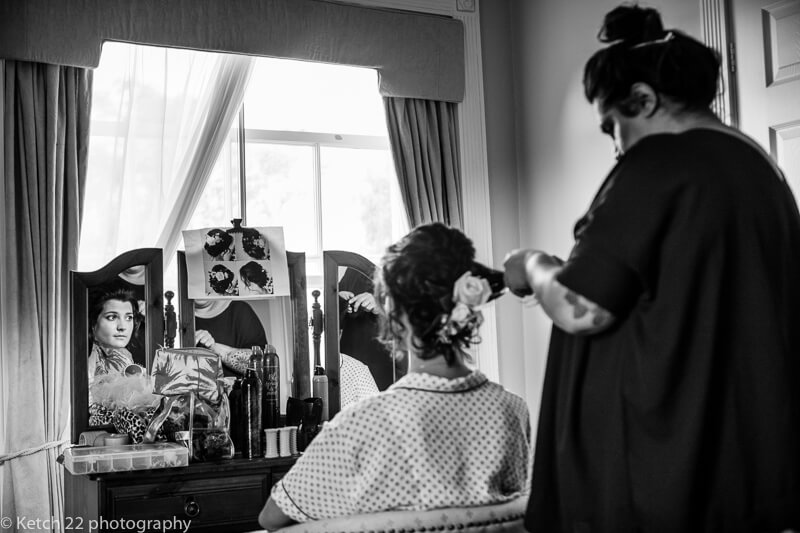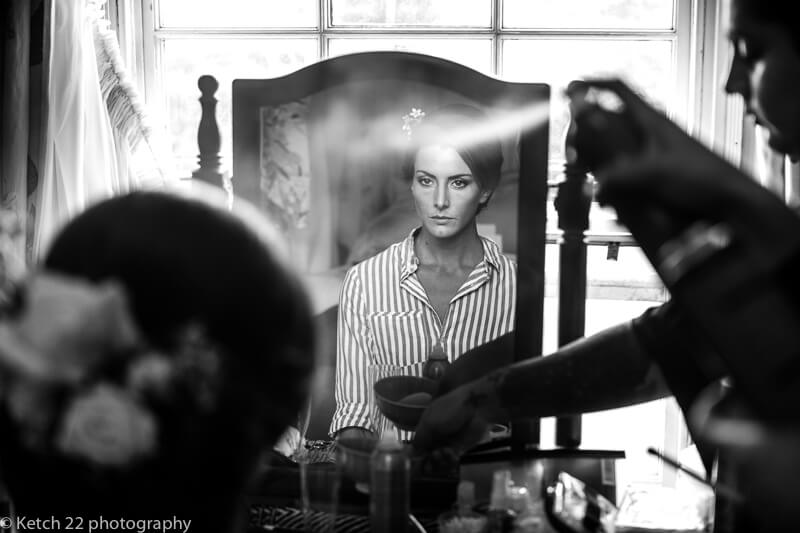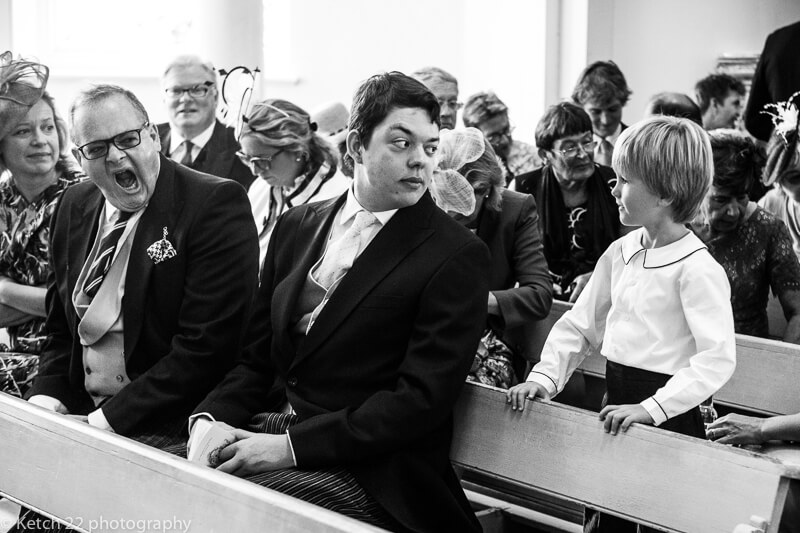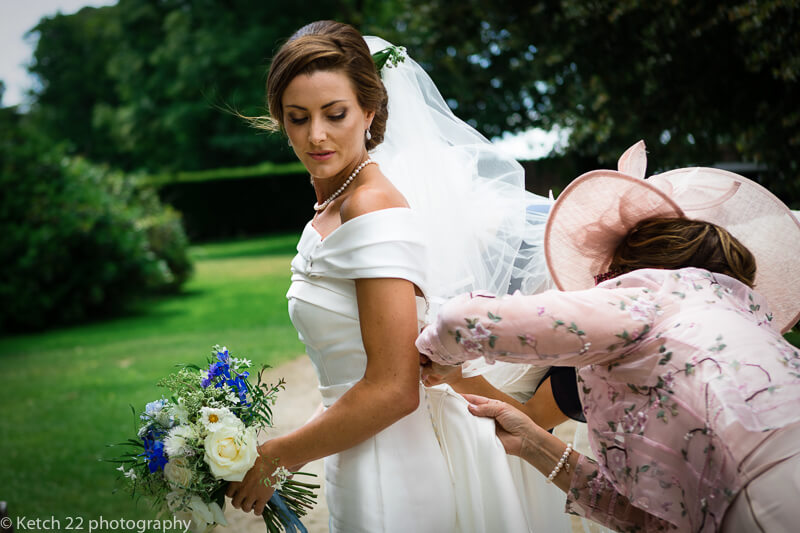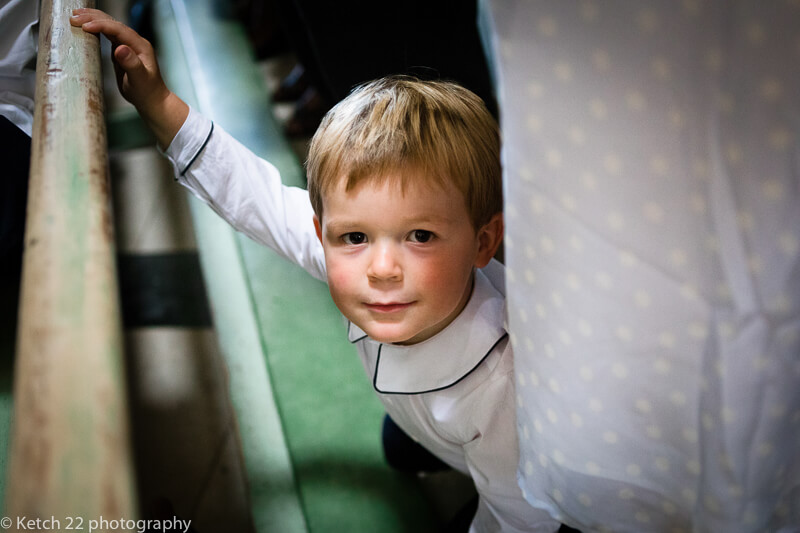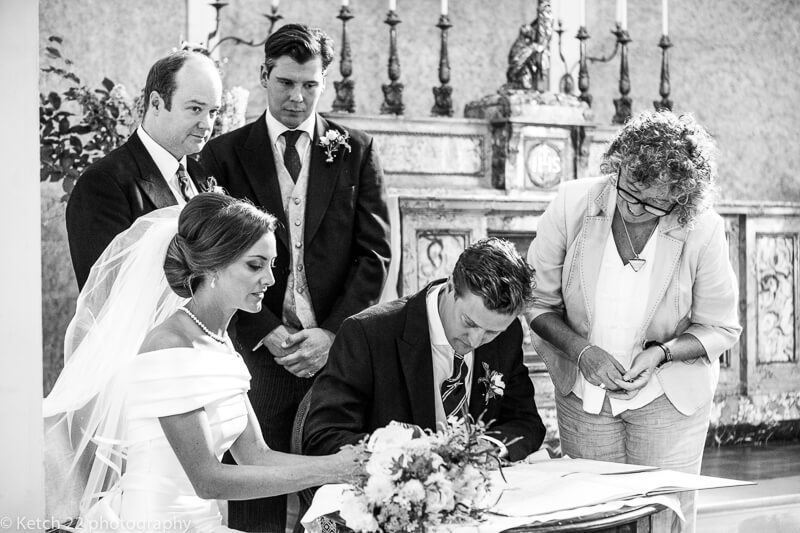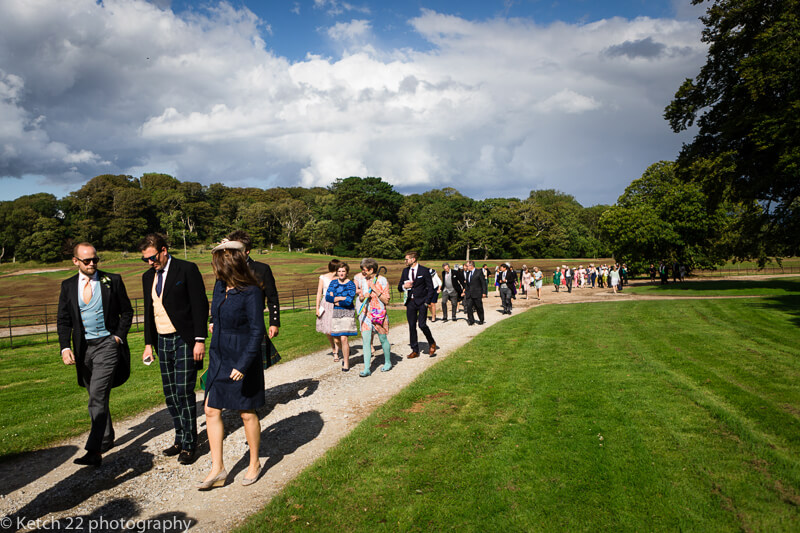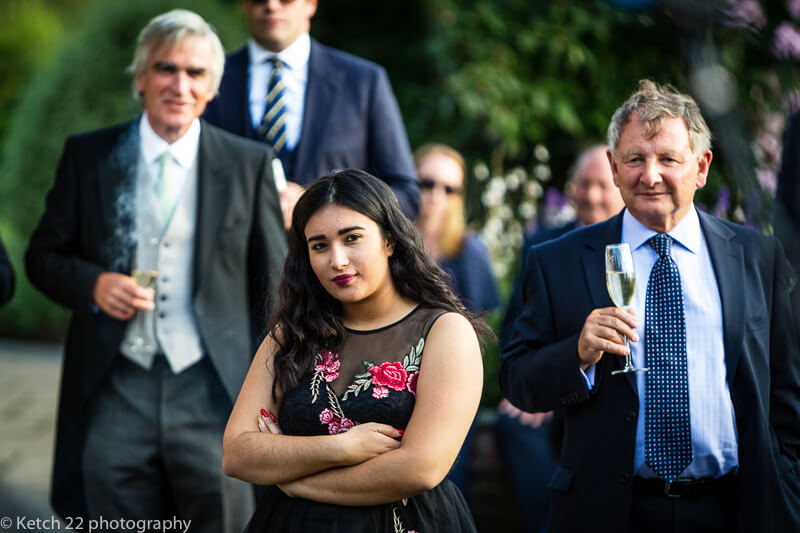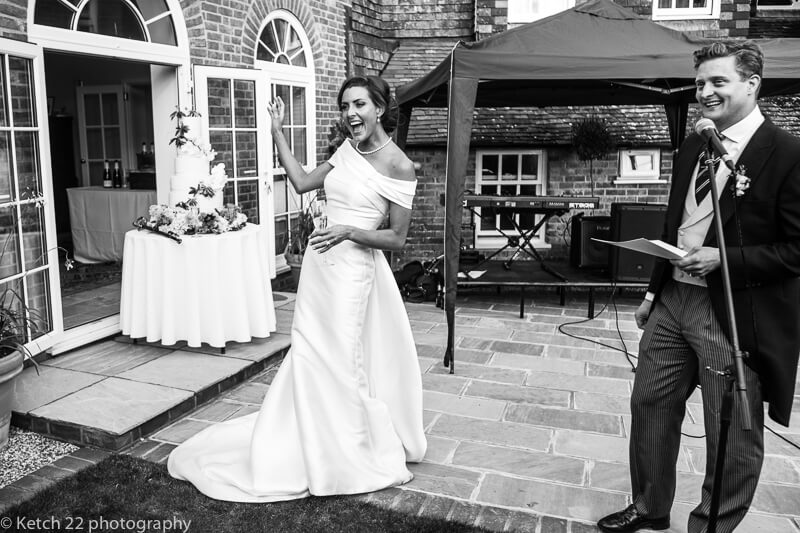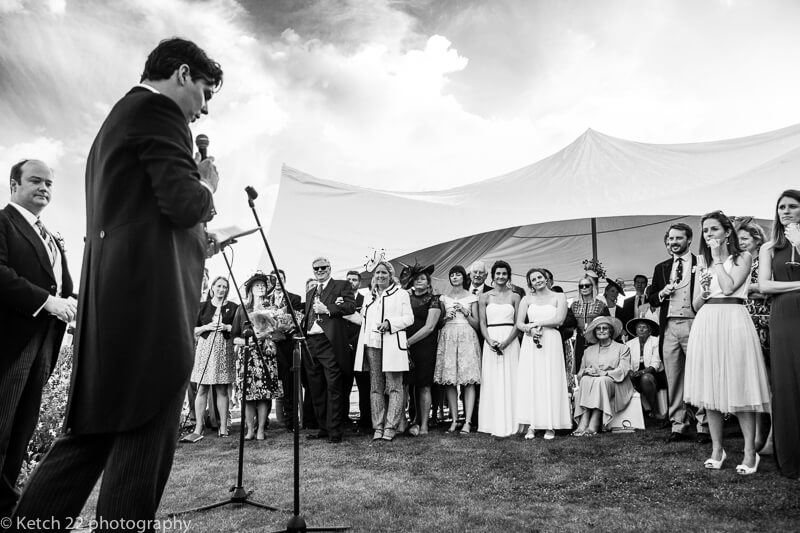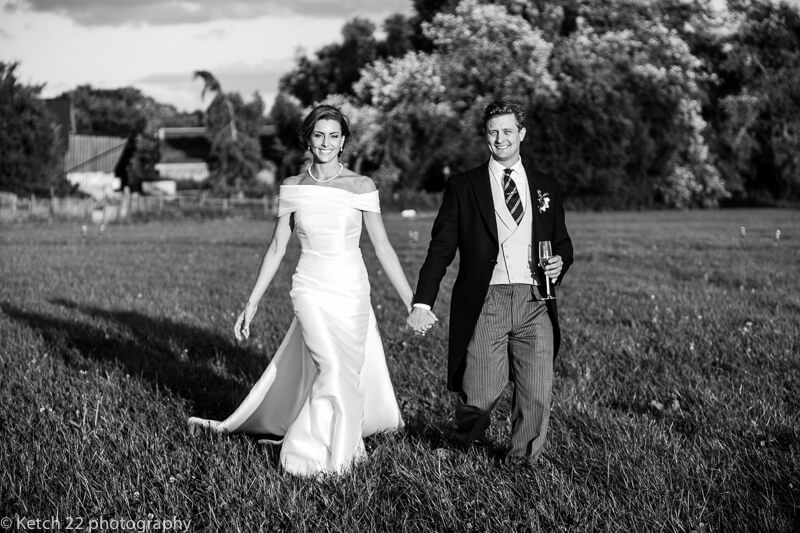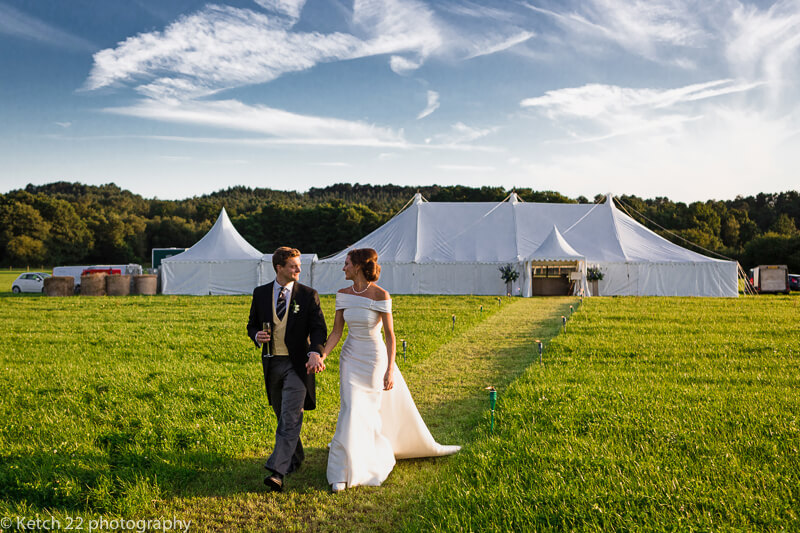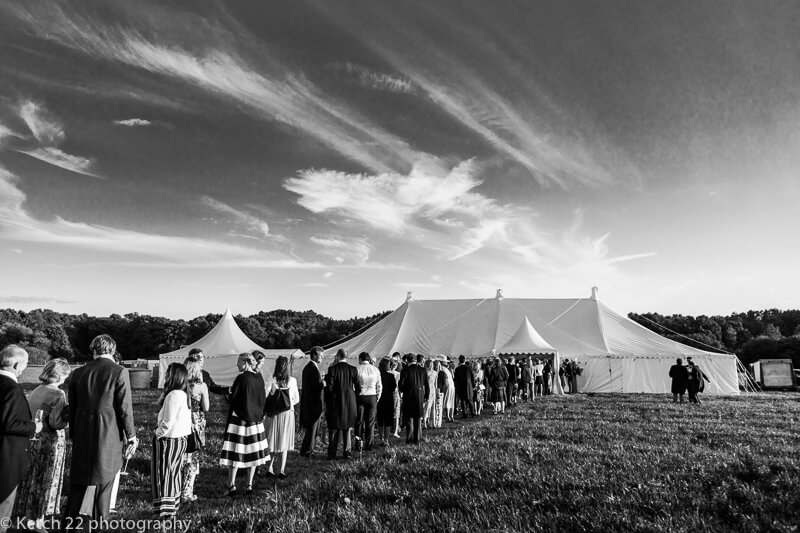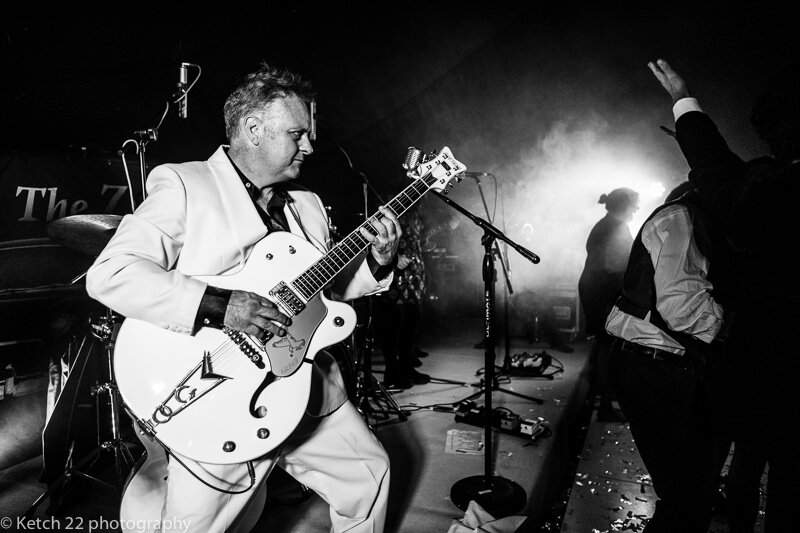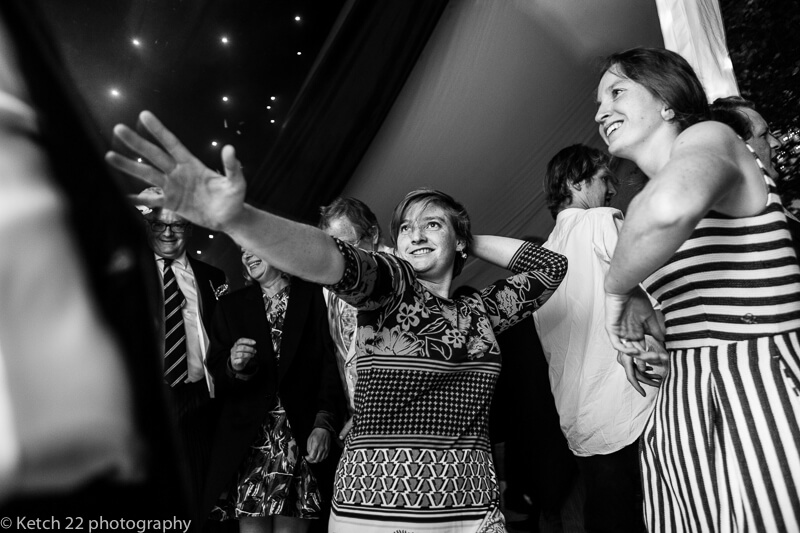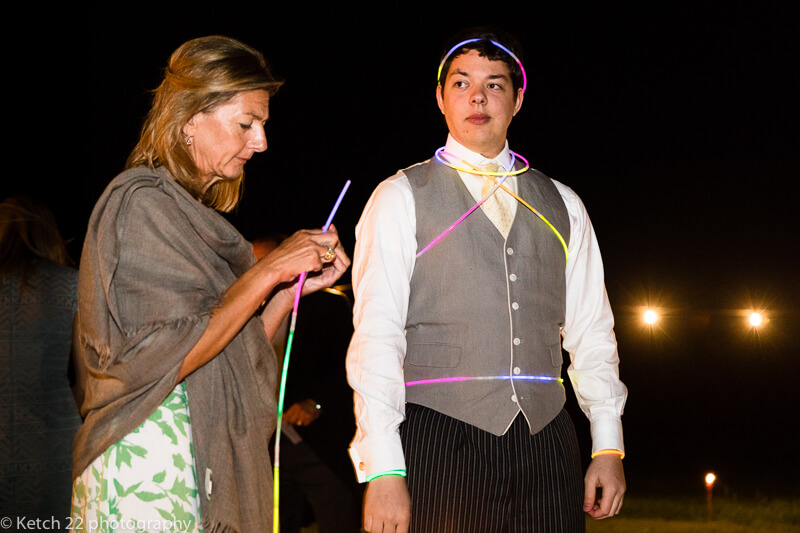 Getting Married?
Are you getting married? and would like the idea of really natural, relaxed and fun wedding photographs?
Then please don't hesitate to contact me at any time.