The Old Lodge weddings Minchampton
Why I love this photo from Lisa and Rob's wedding
Over the years I've covered hundreds of weddings and I never get bored of them, because every wedding has it's own special moments every wedding has its own unique personalities. I love this photo because of Lisa & Rob's warm embrace with the guests looking on in the background. The picture tells a story and captures just one moment of` many at Lisa & Rob's wedding at The Old Lodge at Minchampton common, Gloucestershire.
I'm thrilled to say you can now view Lisa & Rob's wedding photo's on my website just click on client area and enter the password. Please contact Lisa & Rob for the password. You can purchase prints and products online and there is a 10% discount until the end of April so hurry!
If you need any help or assistance to hesitate to email me at stevecatcheside@ketch-22.co.uk or you can call me on my mobile on 07813317310.
If you need a photographer and you like my unique, relaxed, natural style of documentary wedding photography please don't hesitate to contact me for details. You can also find out more about me on my website and view samples of my work in my wedding portfolio and blog areas.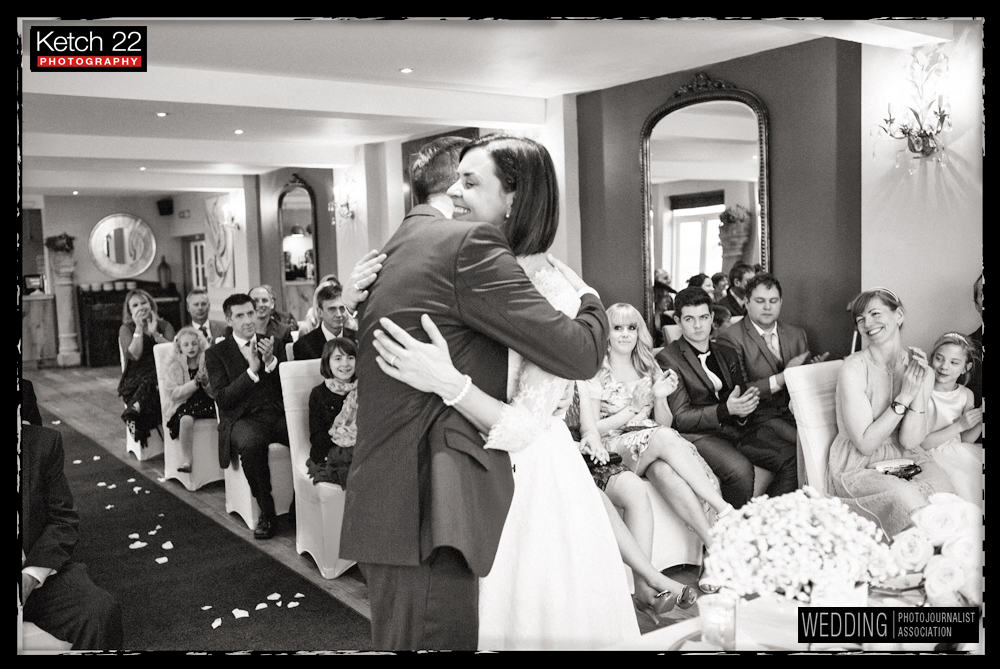 The Old Lodge weddings Minchampton