Why I love this photo taken at The Lake Hotel wedding in Llangammarch Wells in Wales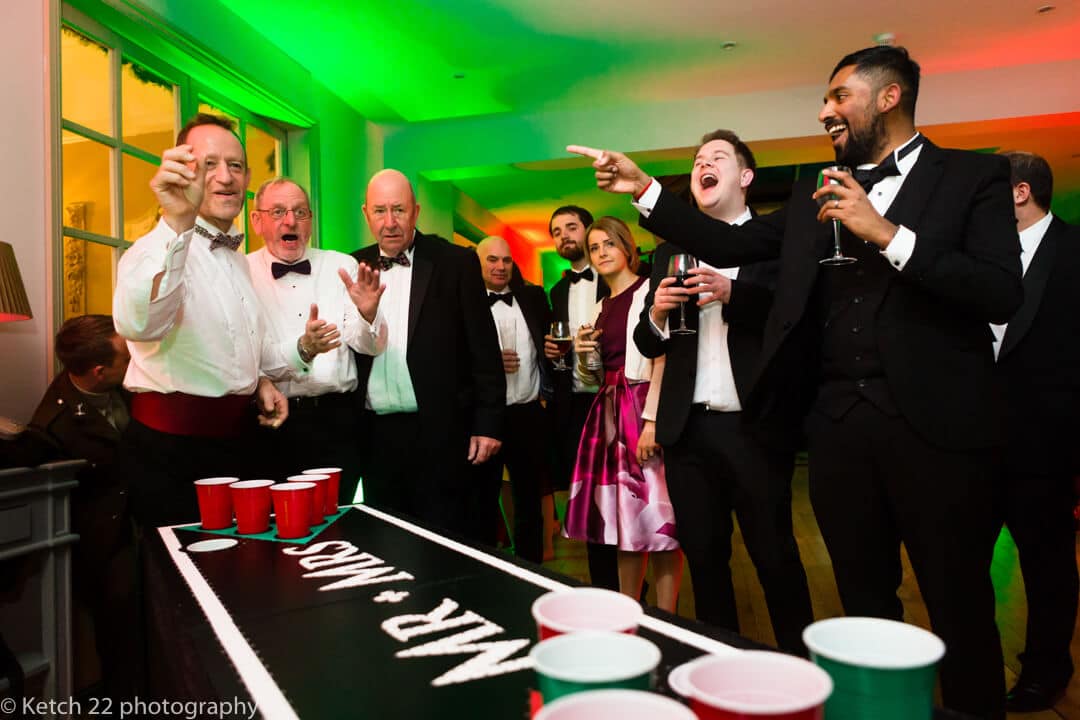 I took this picture at The Lake House Hotel wedding not too long ago.
Wedding photography is so much more than then getting amazing photos of the bride and groom. In order to tell the full story, it's essential to capture the wedding guests getting up to all their shenanigans. I like my images to convey a story and capture the moments and getting great shots of the wedding guests helps tell that story.
The evening reception is a great time to get shots of the wedding guests having fun
The evening time is probably my favourite period for getting shots of the guests. By this time I've got all the important shots of the bride and groom and family in the bag. Come the evening all the formalities of the day are out the way and bride and groom and guests alike really start to let their hair down. At every wedding, there is always music in one form or another, be that a DJ or a live band. It can be particularly good if some games are laid on. People love an excuse to have a good time and what could be more fun than throwing a few ping pong balls into plastic cups! I have no idea what the game was called, nor do I know the rules. However what I do know is the wedding guests were loving it.
Why I love this photo
I love this photo because it captures a wonderful moment of the guests having so much fun. I love the energy in the picture. One set of guests on the left are completely engrossed in watching the man throwing ping pong balls. Meanwhile, the guests on the right are delighting themselves in taunting and teasing the ping pong man. In a harmless fun way of course! To sum it all up the image really tells a great story and captures this fun moment perfectly. For me, as a wedding photographer, this is what it's all about.
Check out my availability
If you'd like to see some more samples of my wedding photography then just go to my wedding portfolio on my website. Don't forget to check out my testimonials. If you'd like to find out more about me or check out my availability then I'd love to hear from you.