Reportage Wedding Photography at North Cadbury Court / Emily and Jacques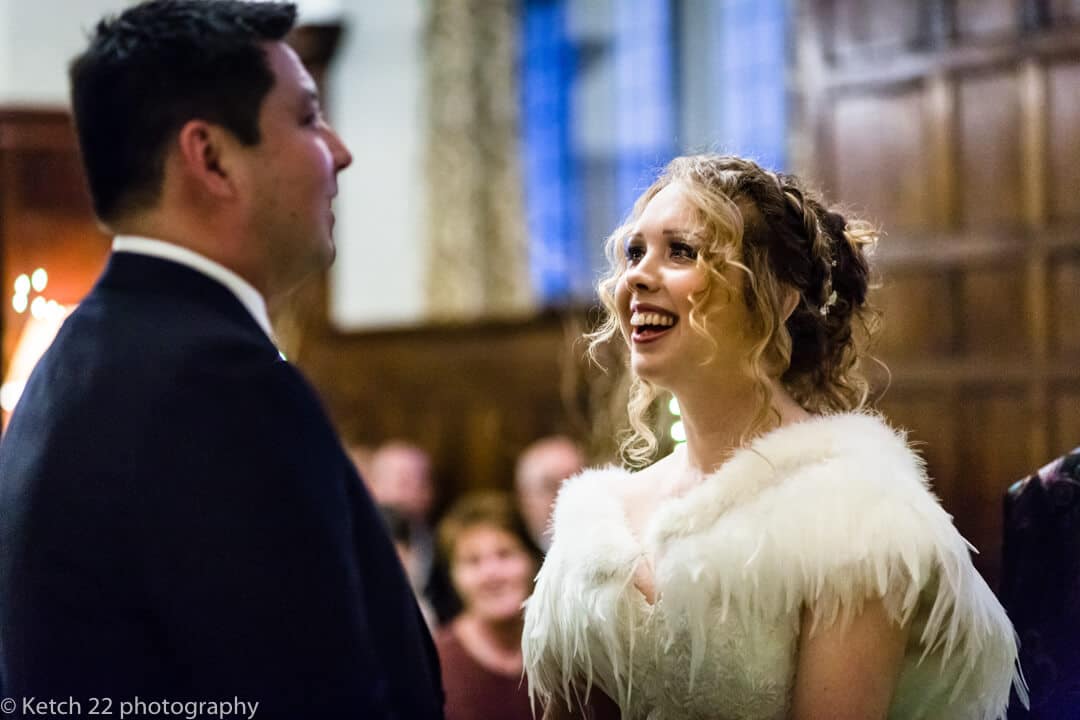 Emily and Jacque's are big fans of the reportage wedding photography style. What is reportage wedding photography? you may ask. It's the style of photography I've always done and it's the style I love. It's all about capturing real emotions and real moments. You can find out more about reportage or documentary wedding photography on my website.
Emily and Jacques chose to get married at the magnificent North Cadbury Court in Somerset. I'm lucky enough to cover weddings all over the UK and on occasions destination weddings overseas. I always look forward to covering a wedding at North Cadbury Court as it has to be one of my favourite venues. Georgia and the staff at North Cadbury consistently go out of there way to make their guests feel like they are at a home from home. They create this wonderfully relaxed atmosphere in a beautiful Country house. This, in turn, is perfect for reportage wedding photography as relaxed happy guests make relaxed happy photographs.
Mini Monte Carlo casino night!
For this particular wedding, Emily and Jacque's arranged a casino evening the night before the big day. They invited me along to photograph all the goings on down in the basement of the Wedding venue, which had been transformed into a mini Monte Carlo!
The Wedding day
The next day I returned to photograph the main event. Like most weddings I cover the full day, thus giving the full story. From the bridal preparations right through to the first dance and beyond. Capturing lovely preparation photos at this venue is made all the easier, thanks to their wonderful spacious rooms with large bay windows. The large windows mean lots of great natural light, even in the depth of Winter. I use as much natural light as possible in my photography as you can't beat natural daylight for creating images with mood and depth. I certainly don't consider myself to be a gearhead as I believe that great images are all about good composition, great light and timing. Mind you having said that professional camera gear certainly helps, especially when it comes to taking pictures in low light situations.
While Emily was getting ready, down in the ceremony area a very professional company known as The Wilde Bunch were putting the finishing touches on the very Christmas themed fairy light display. Anyway, I'm sure you get the general picture, I could go on but I think it's best if I let the photos do the talking. So here are a few sample images from the day. Take your time to look through them and I'd love to know what you think.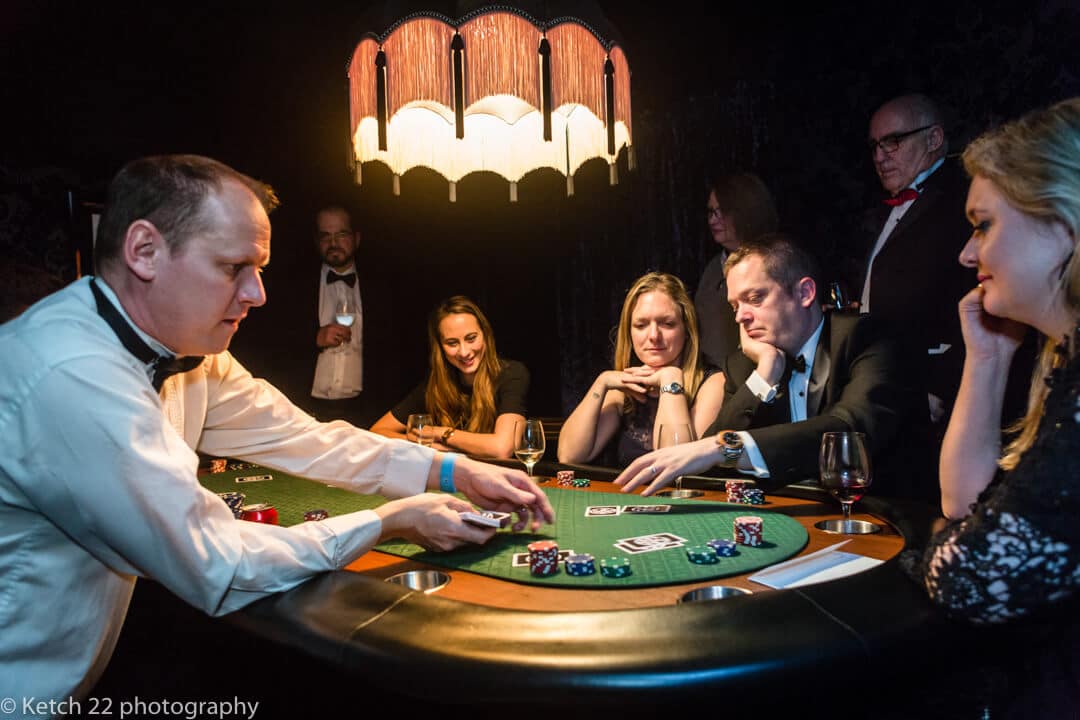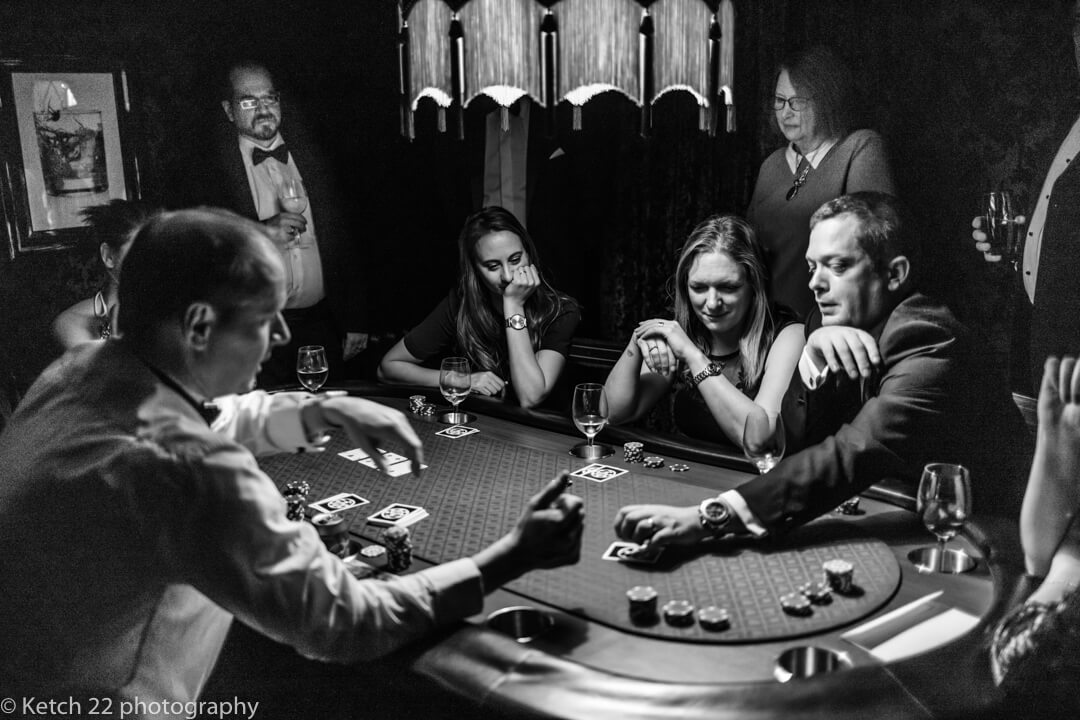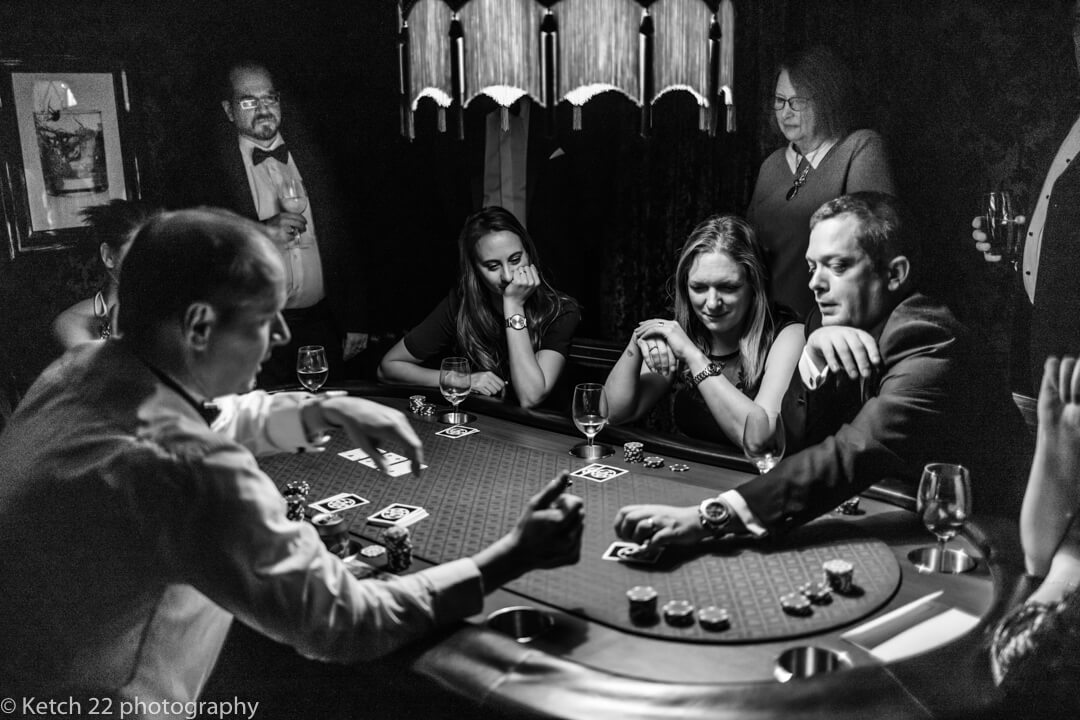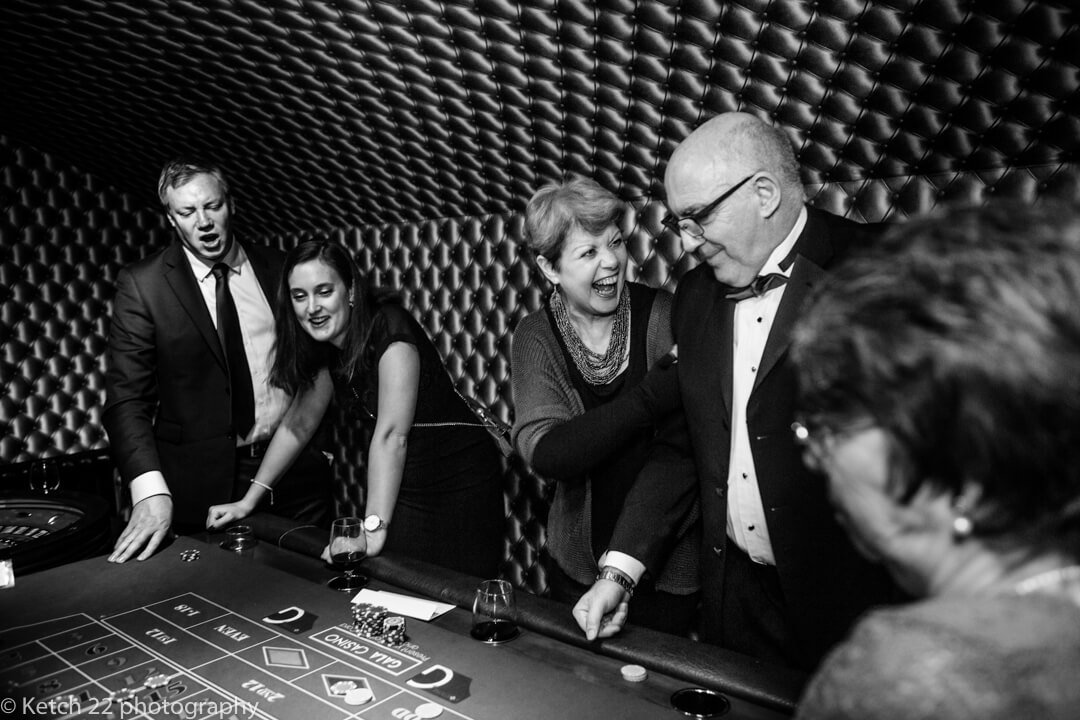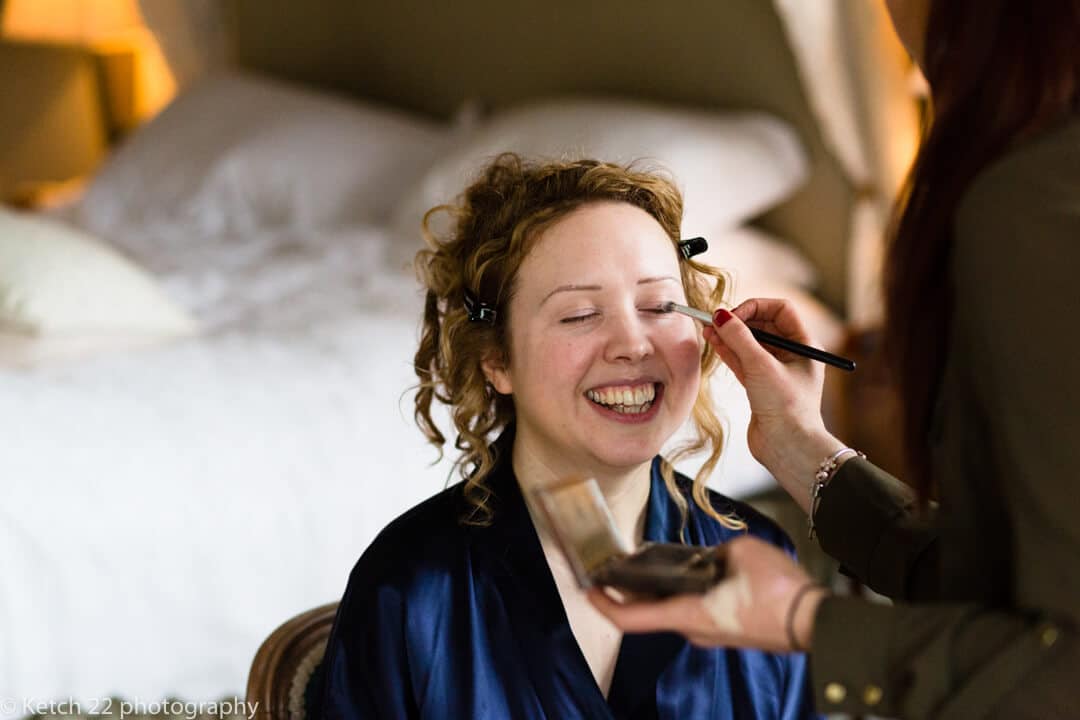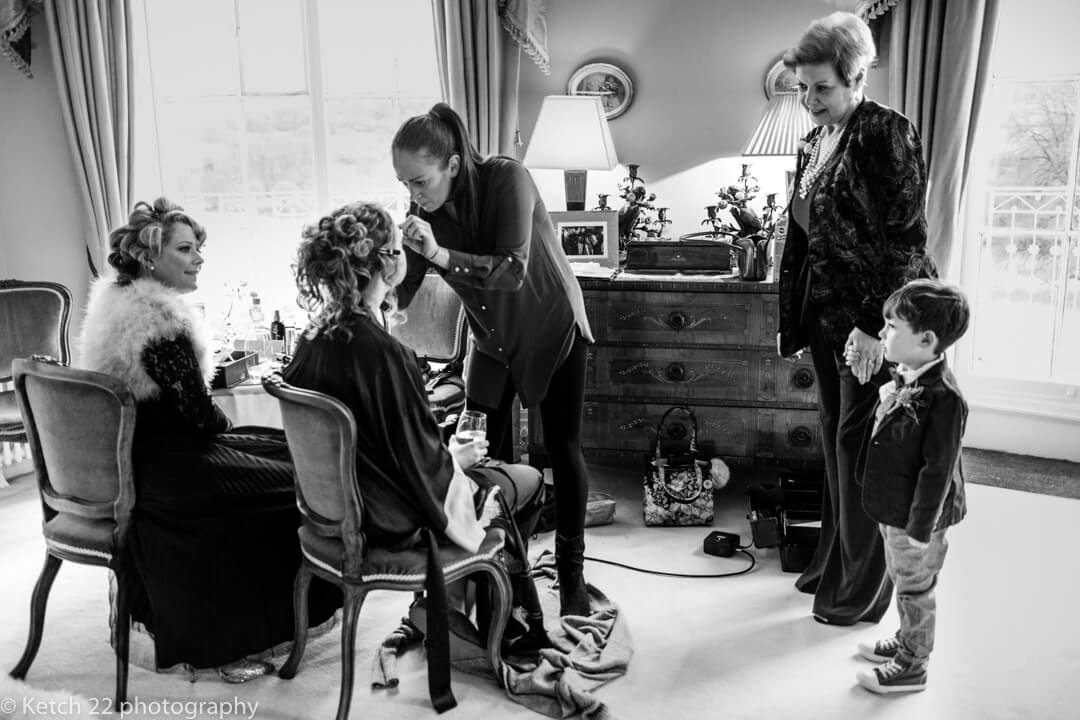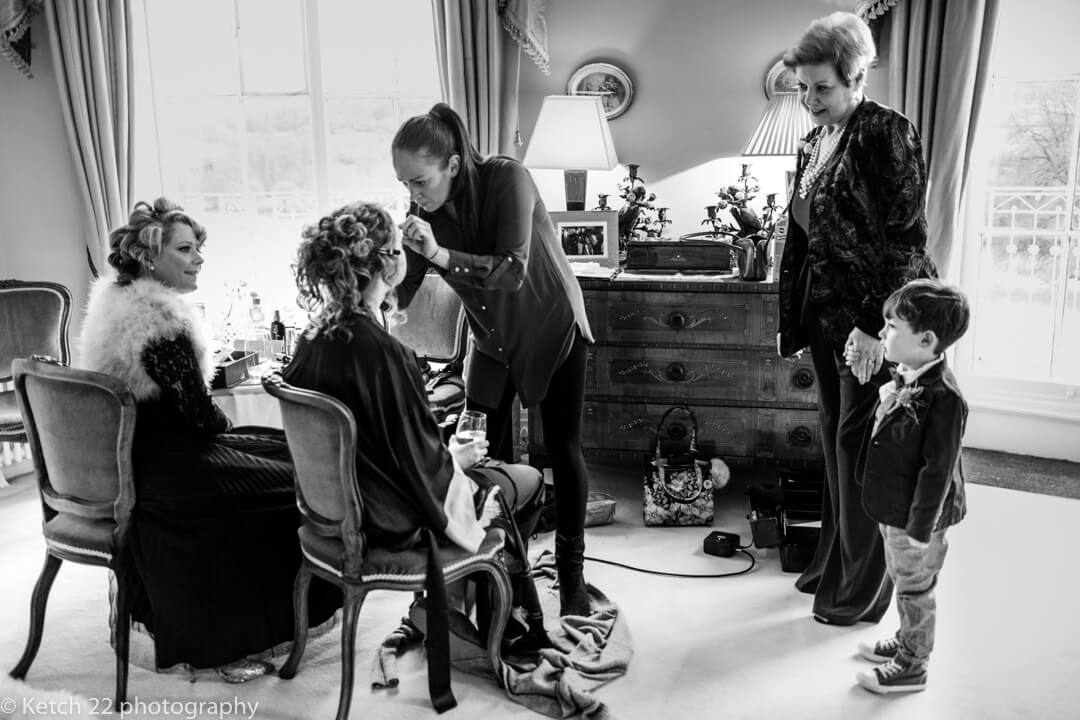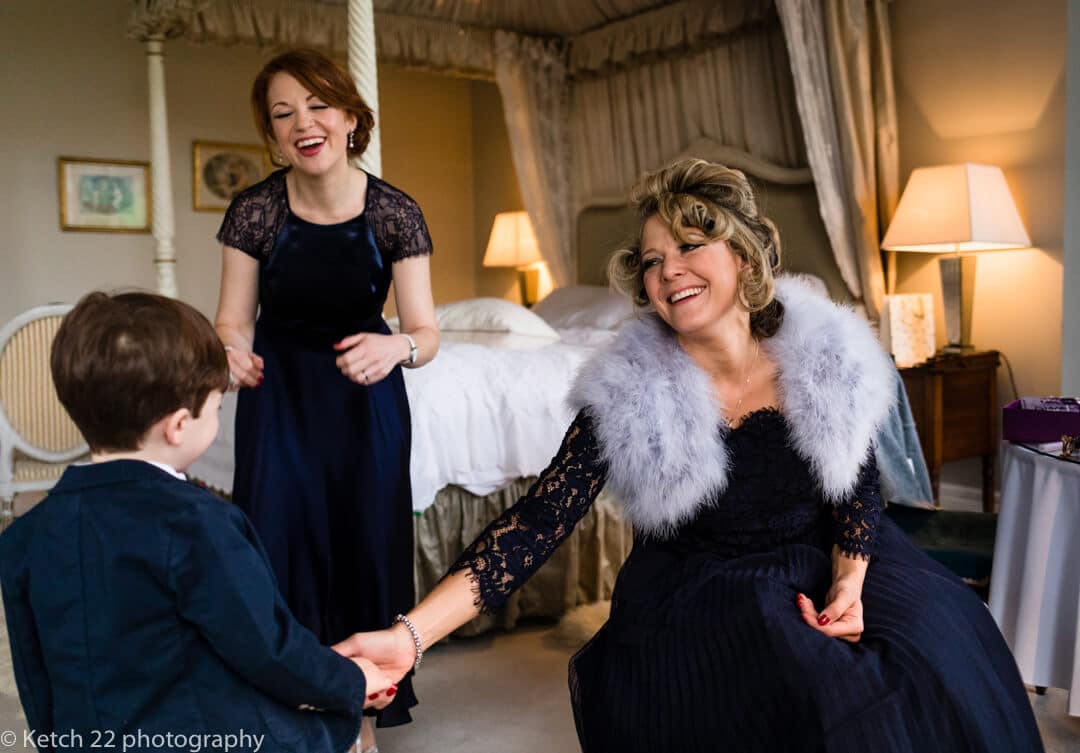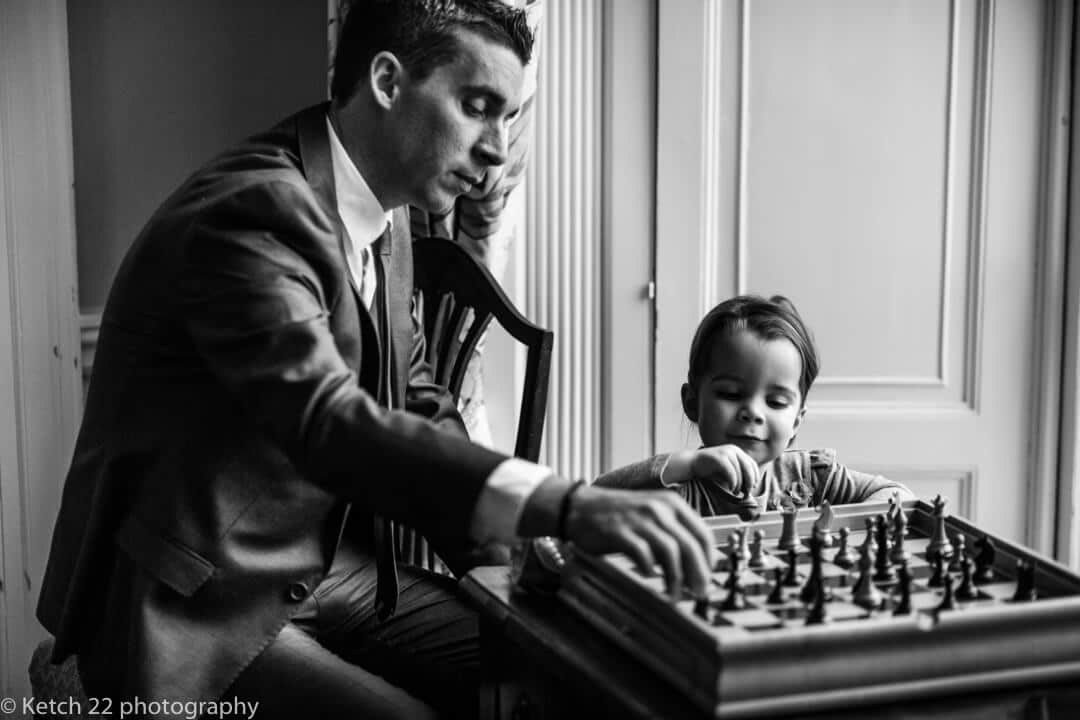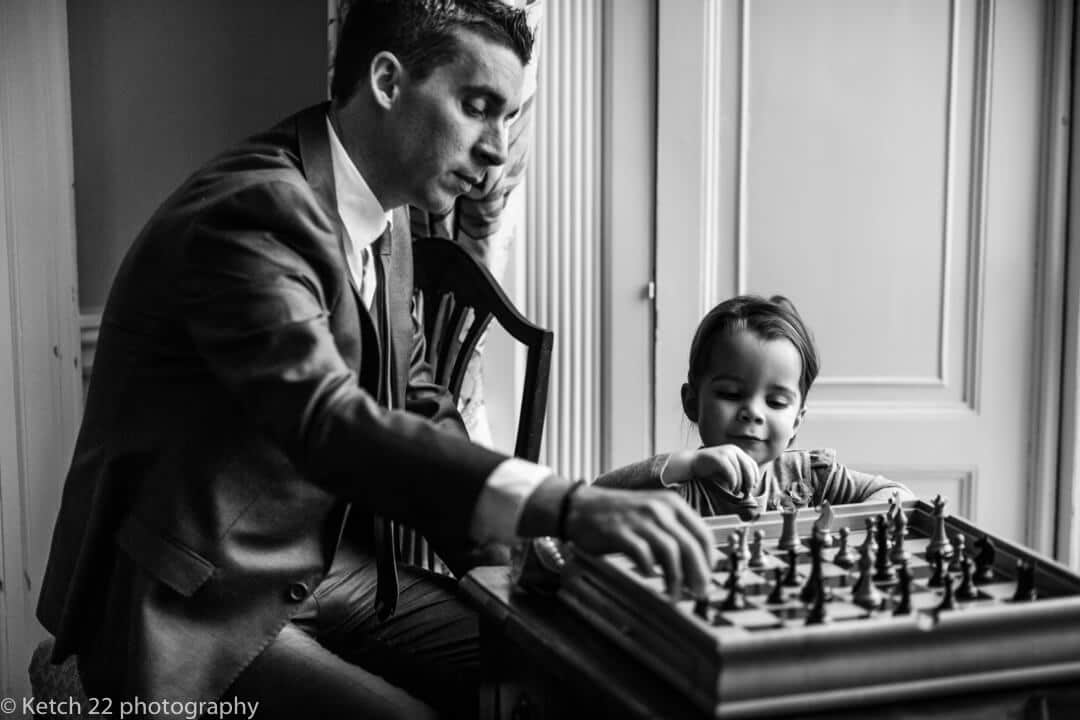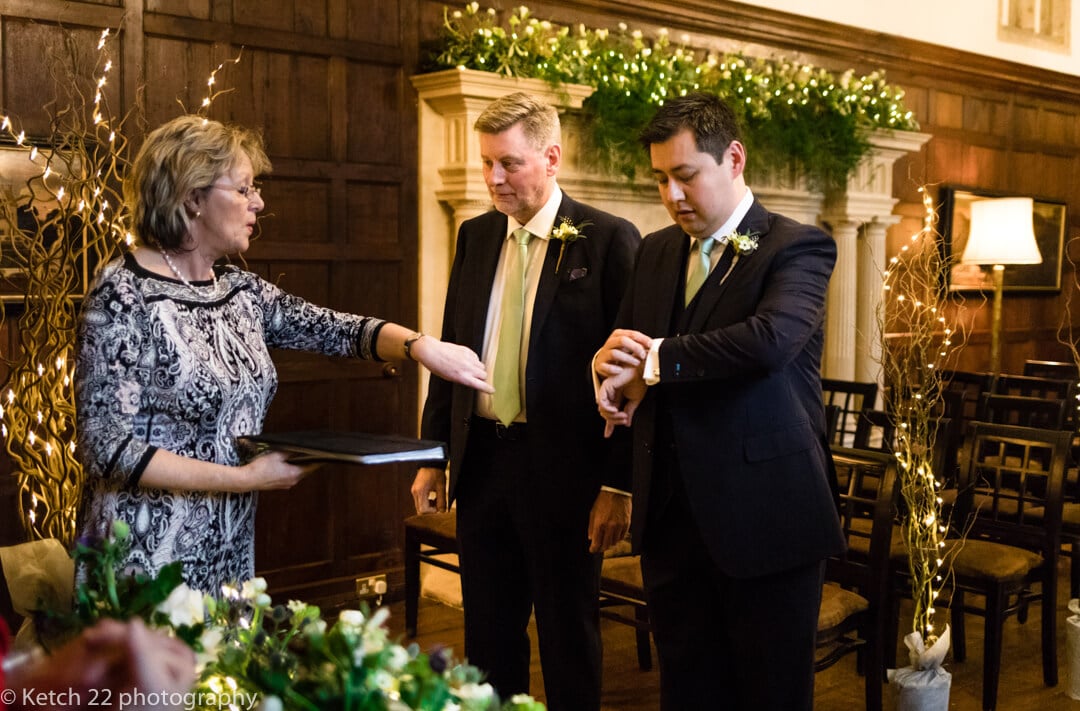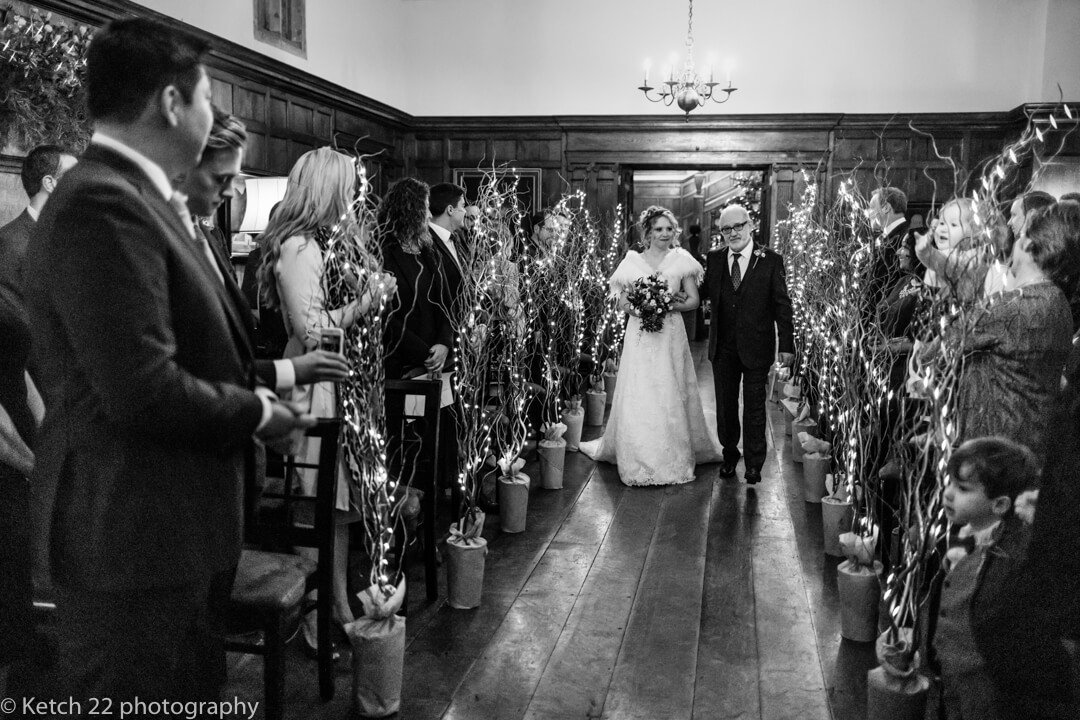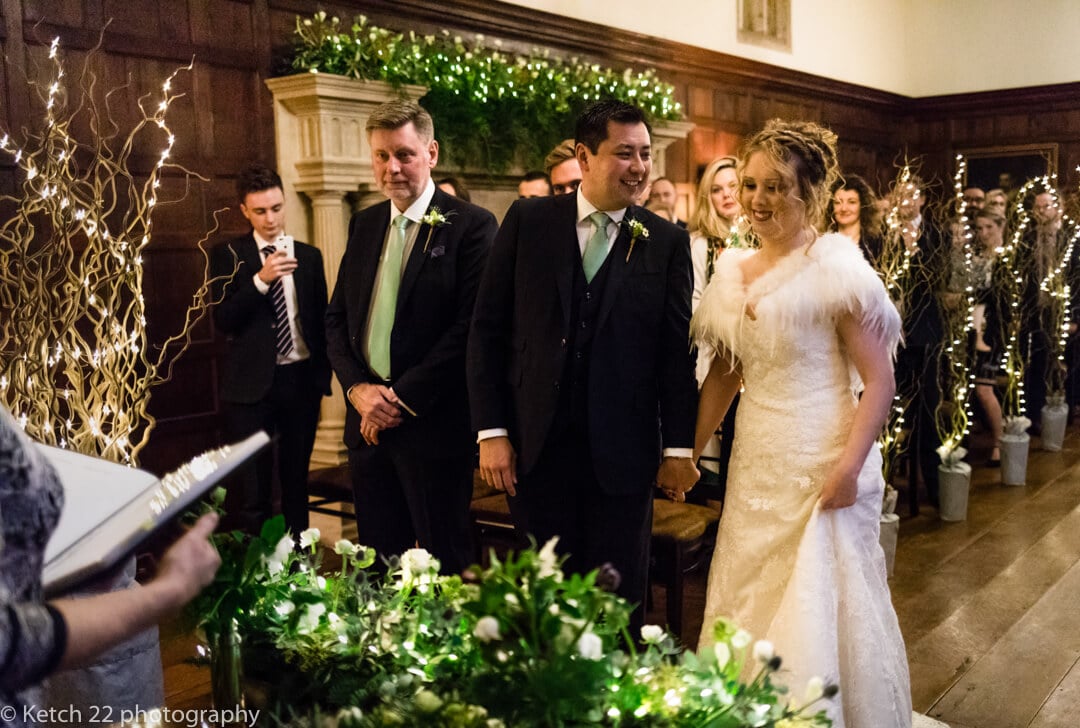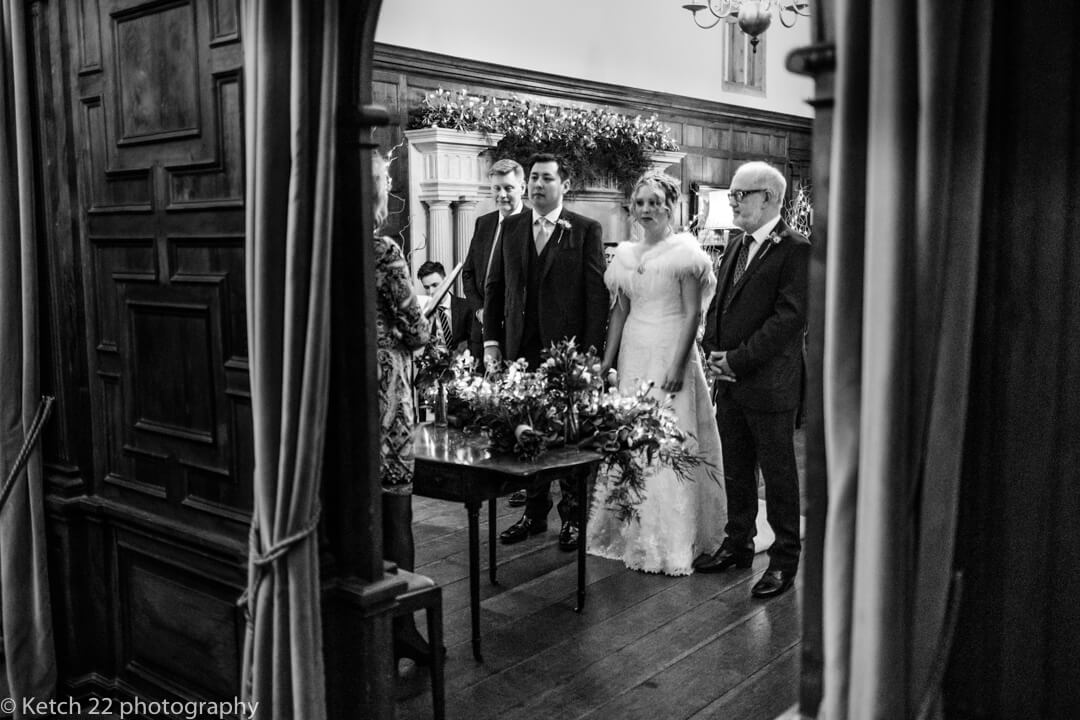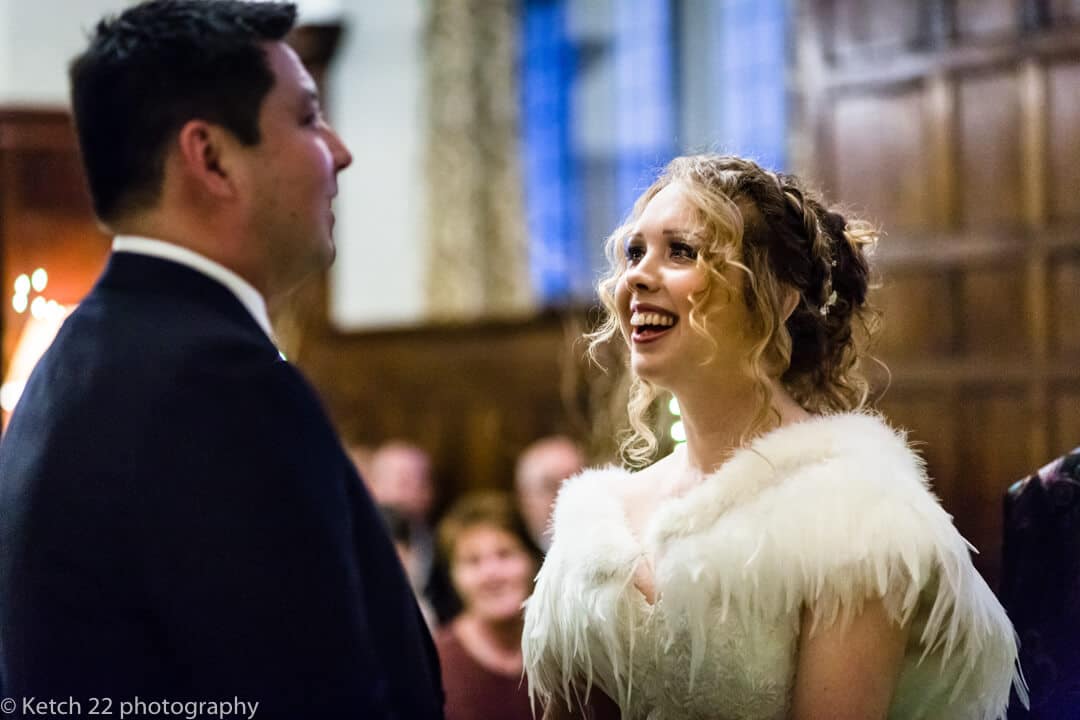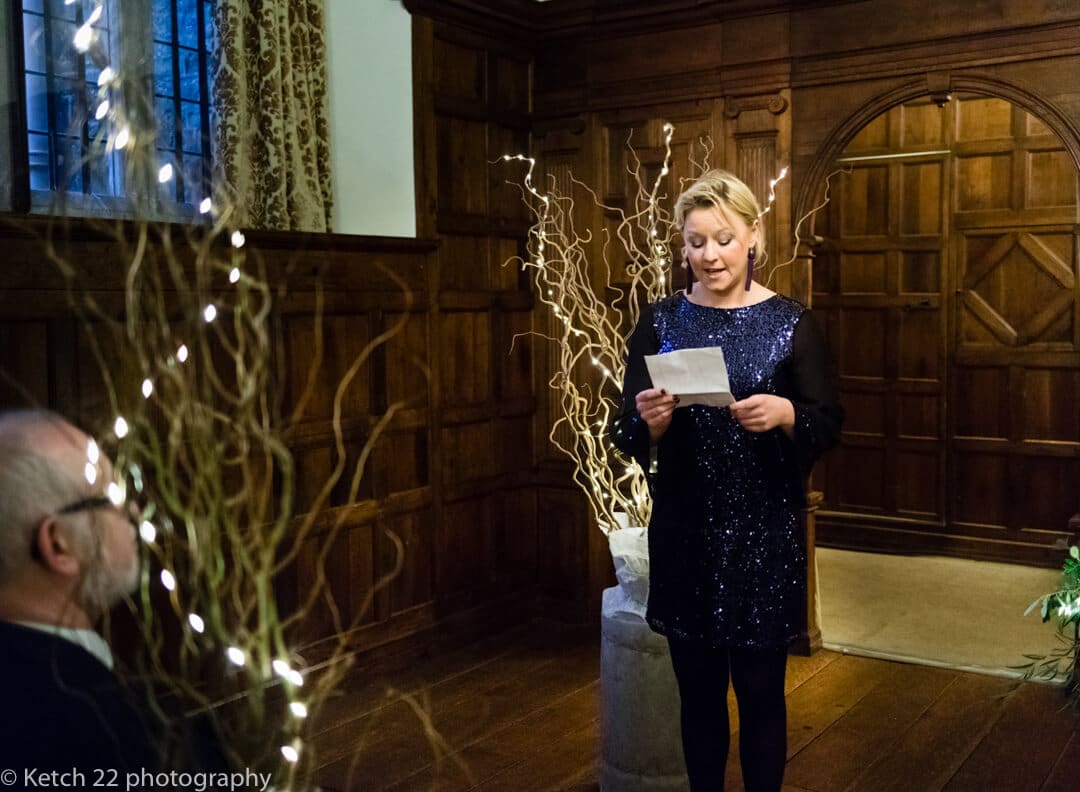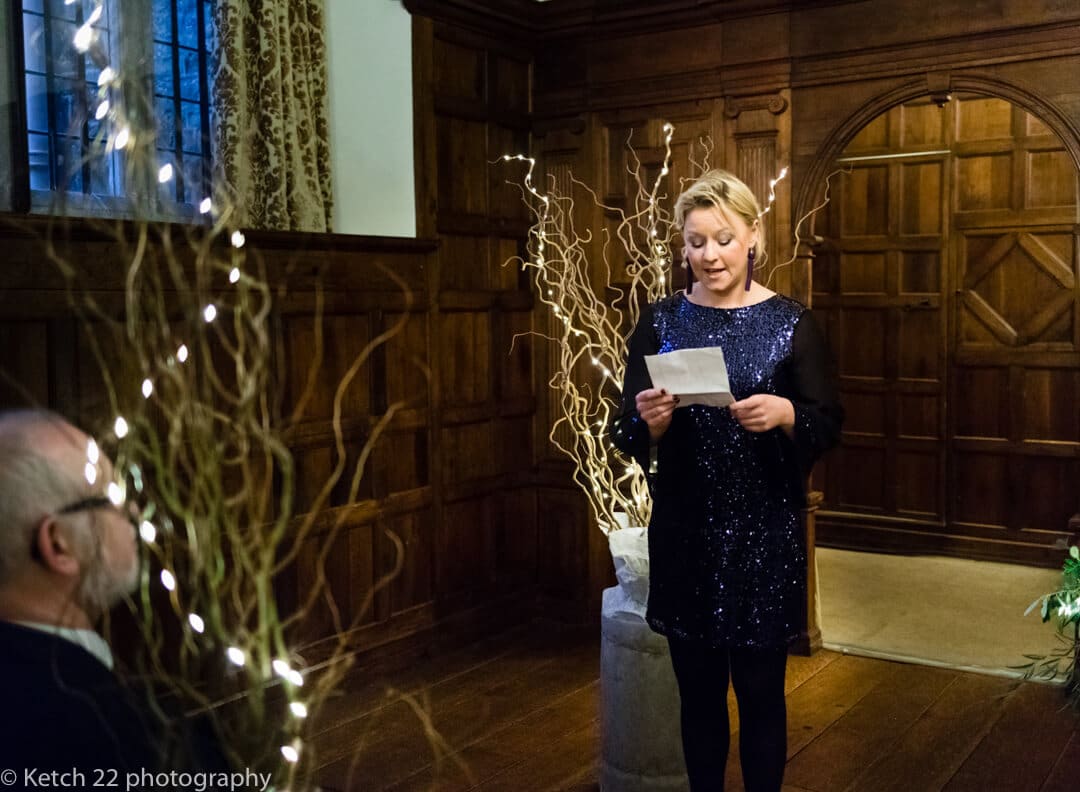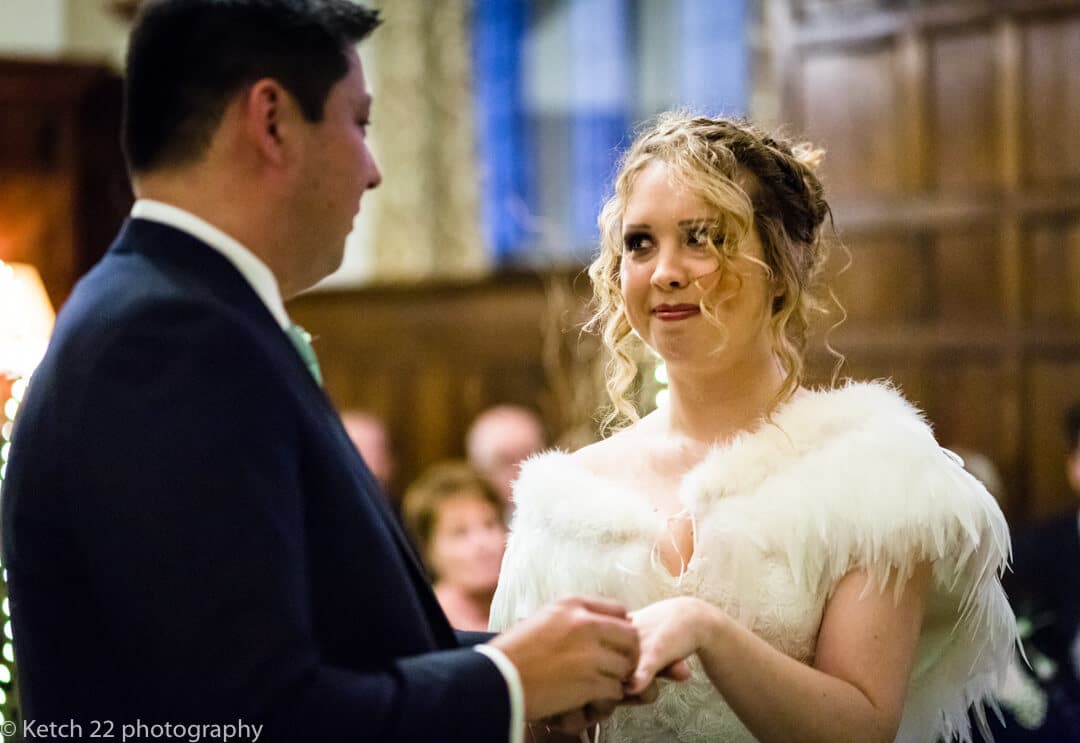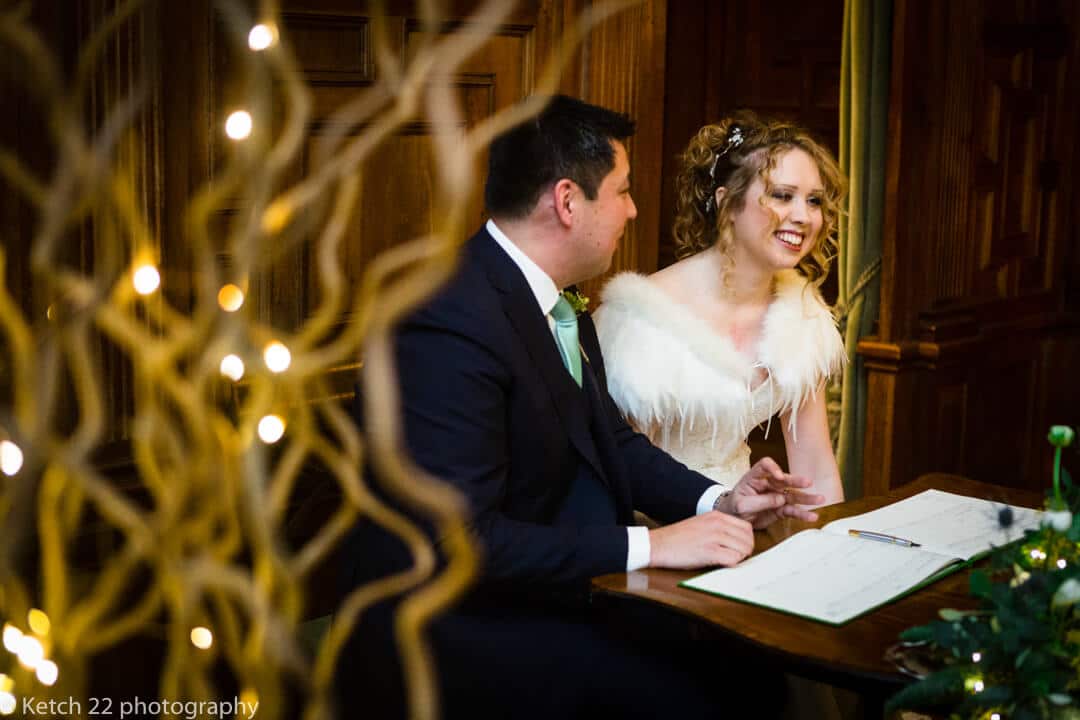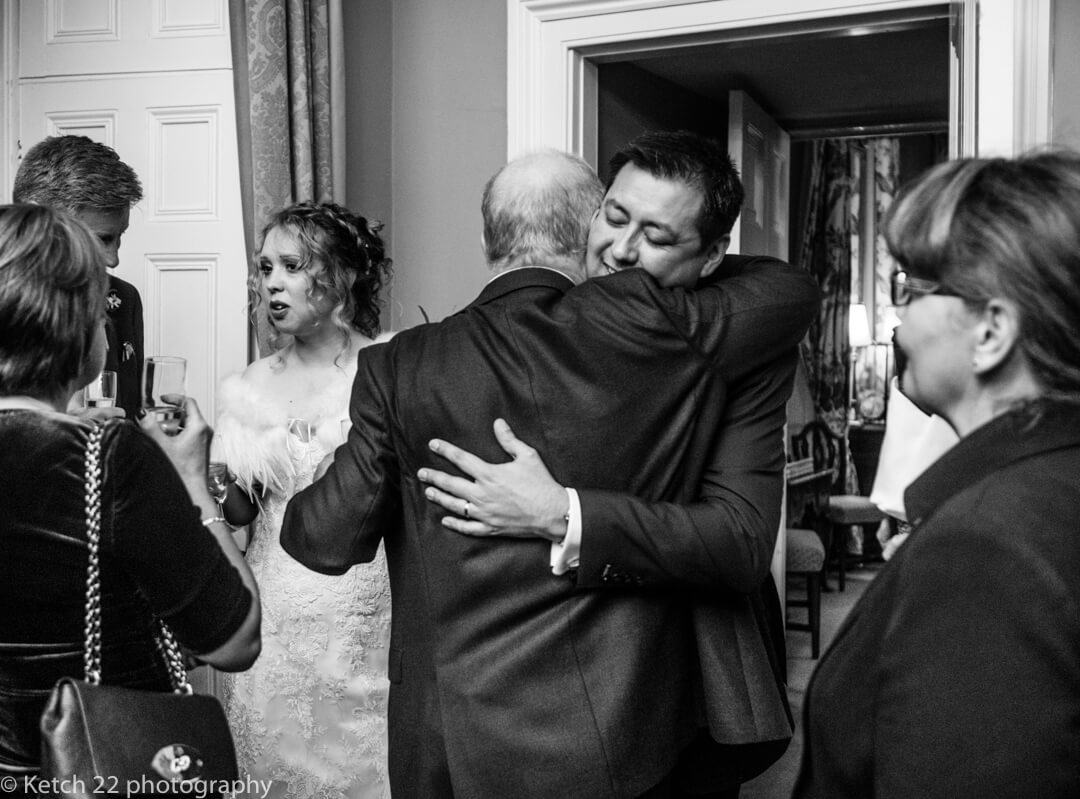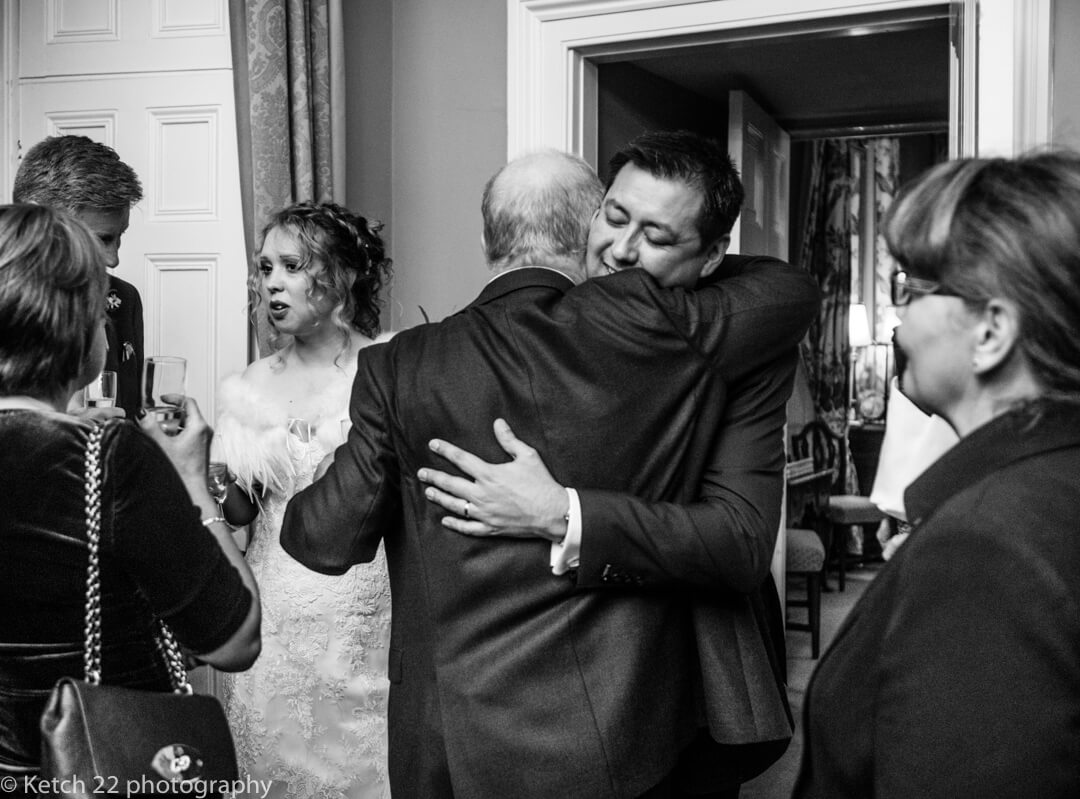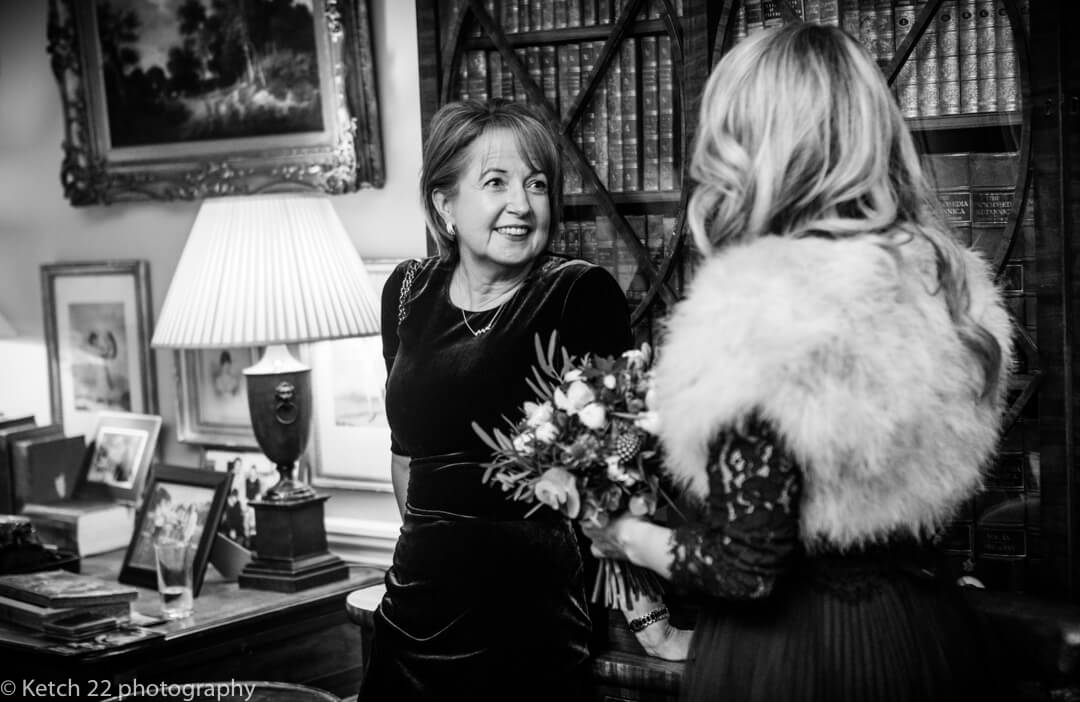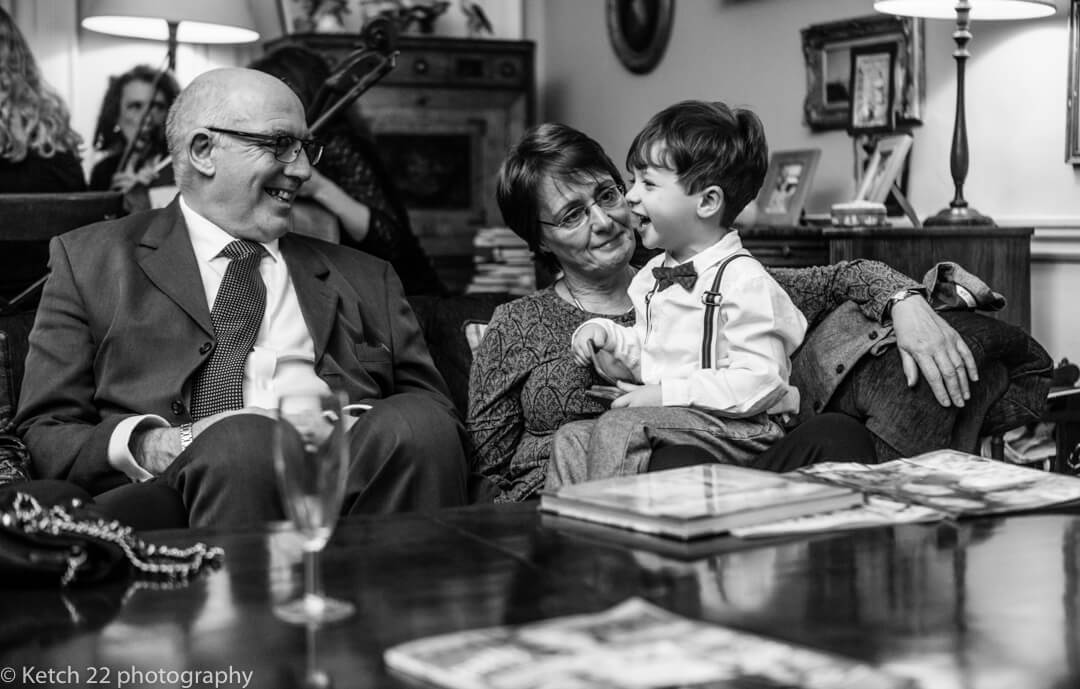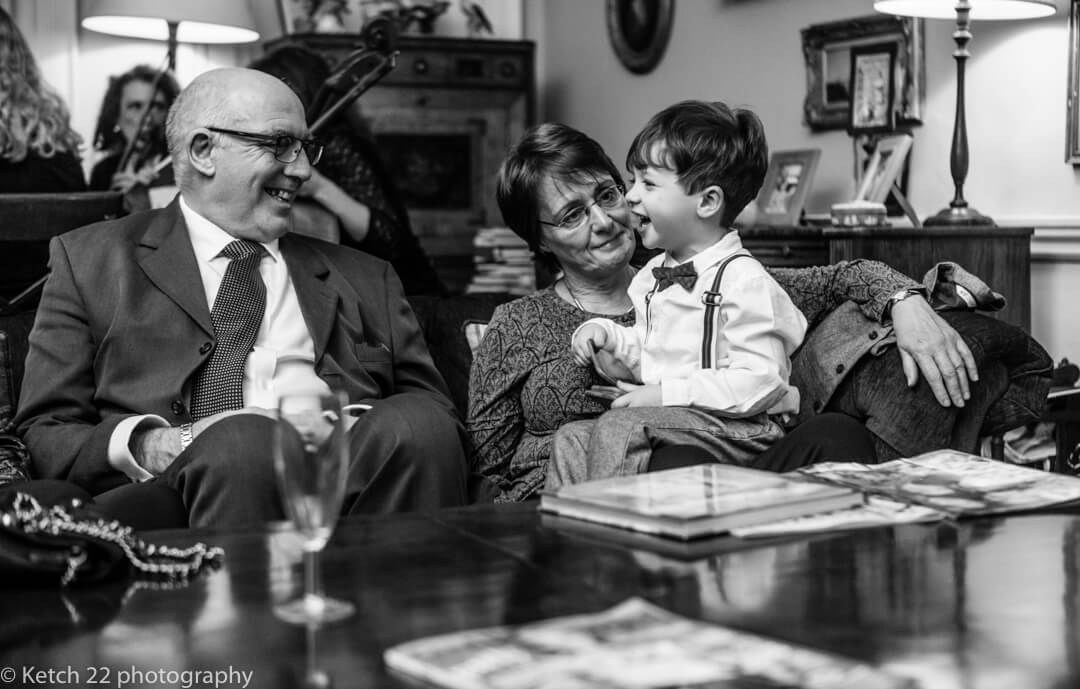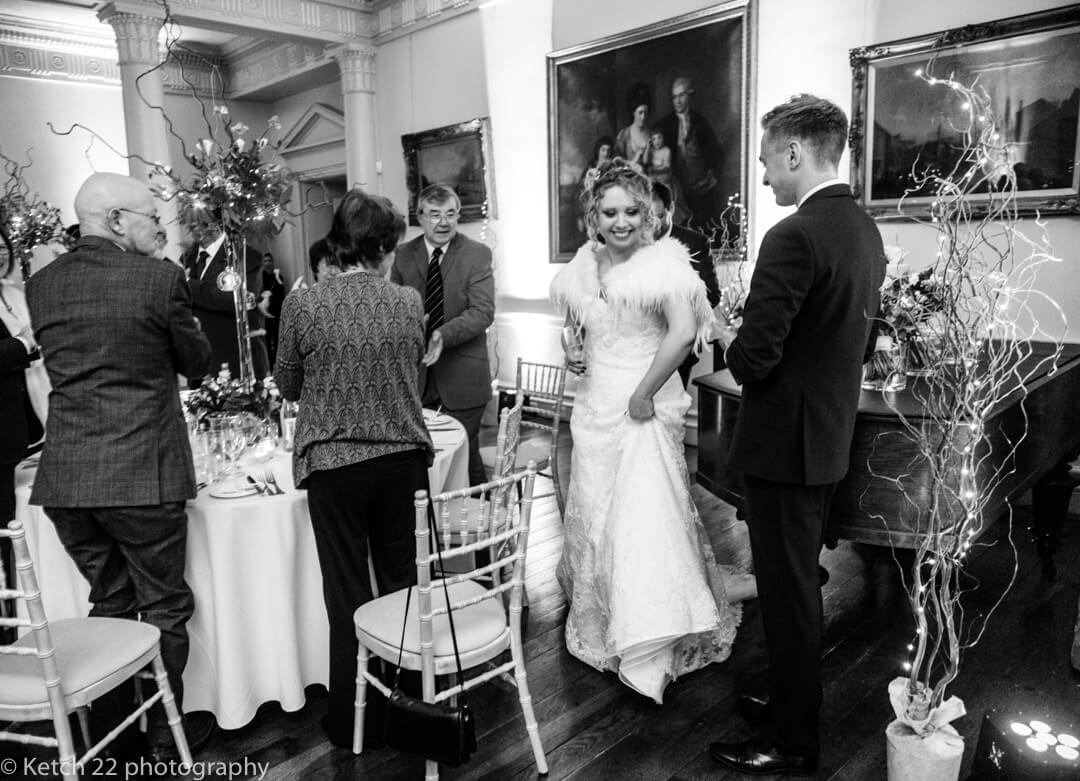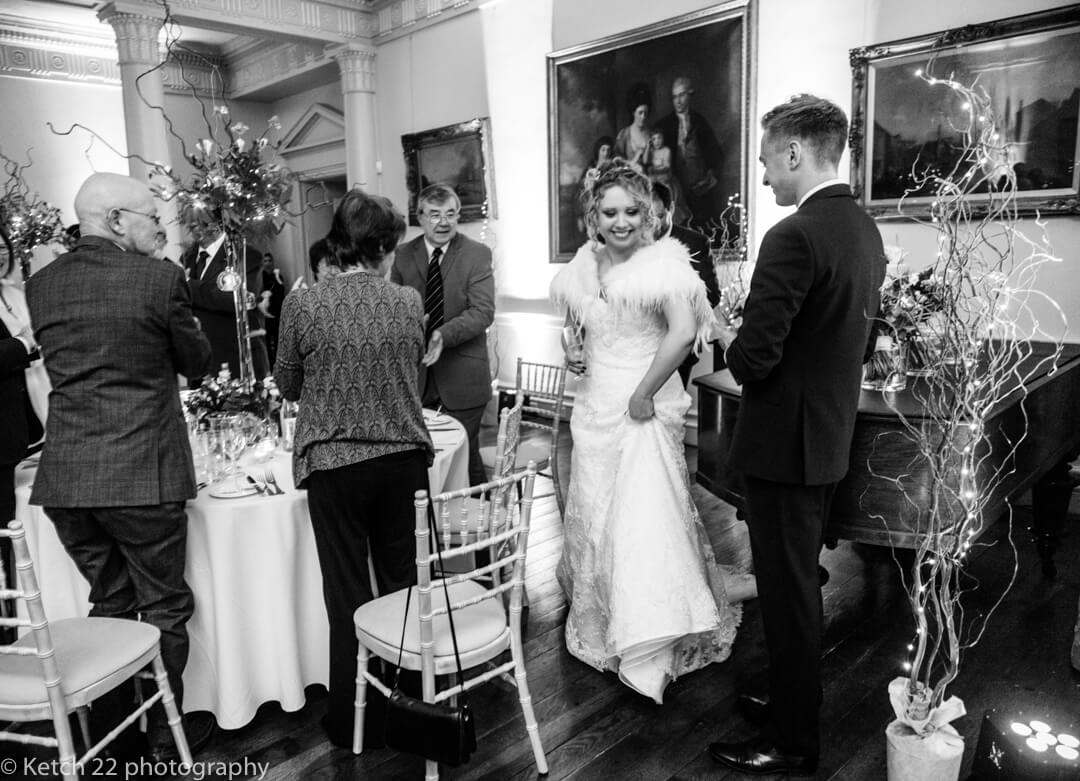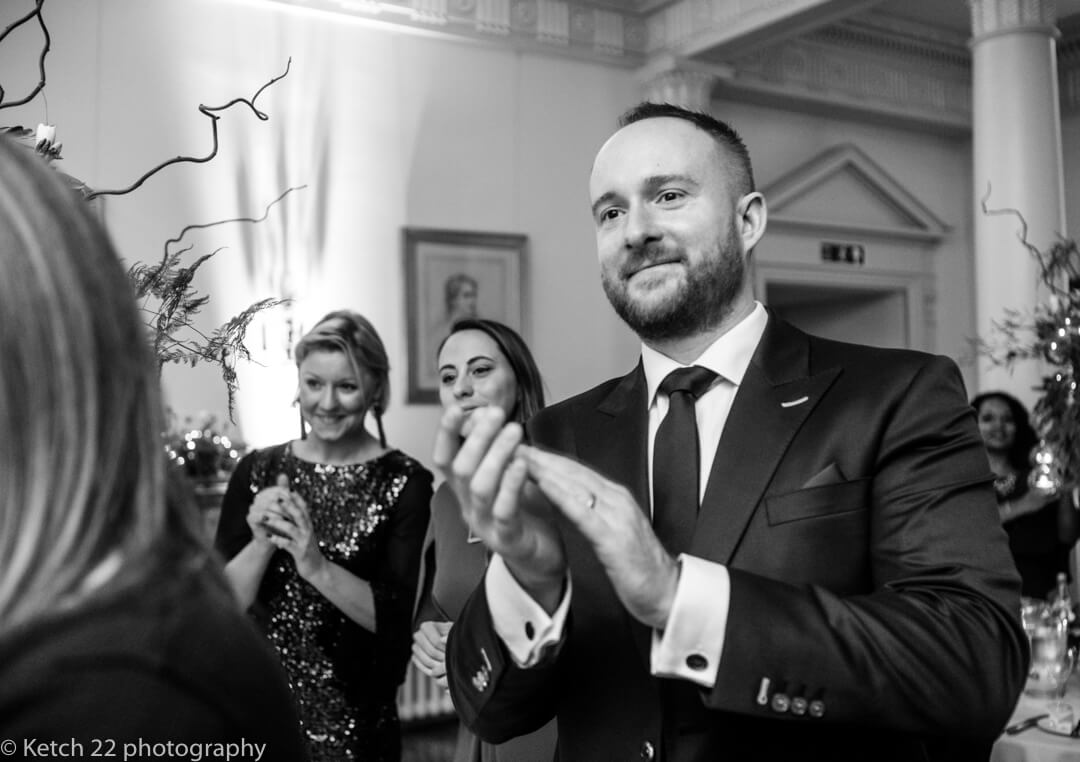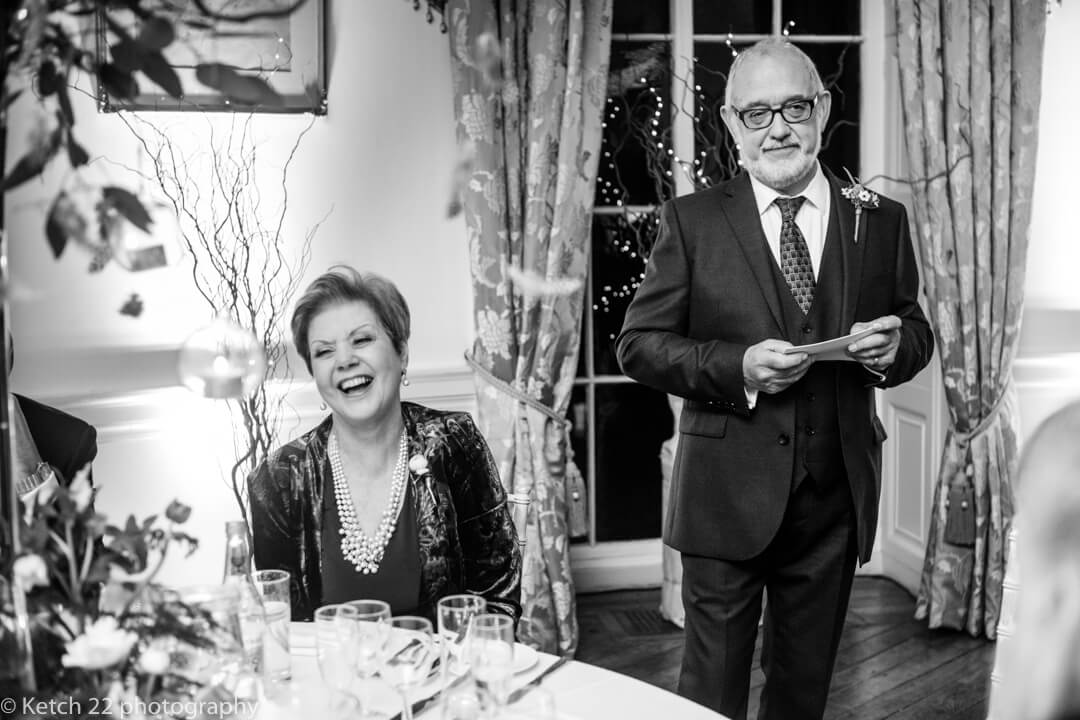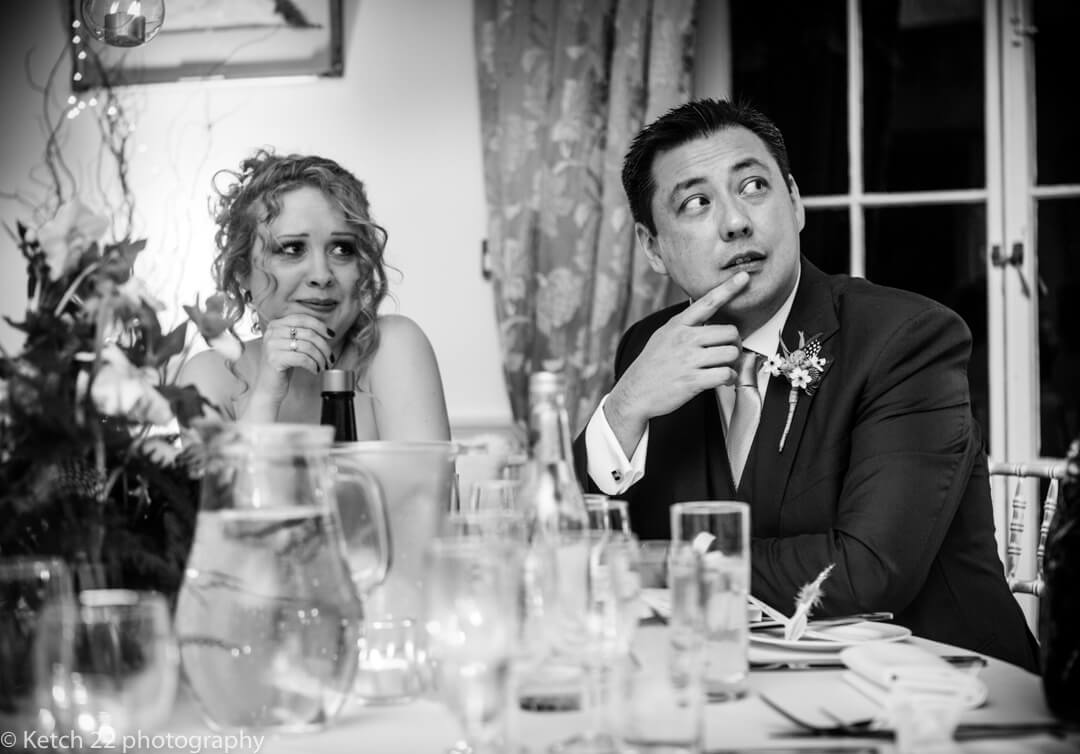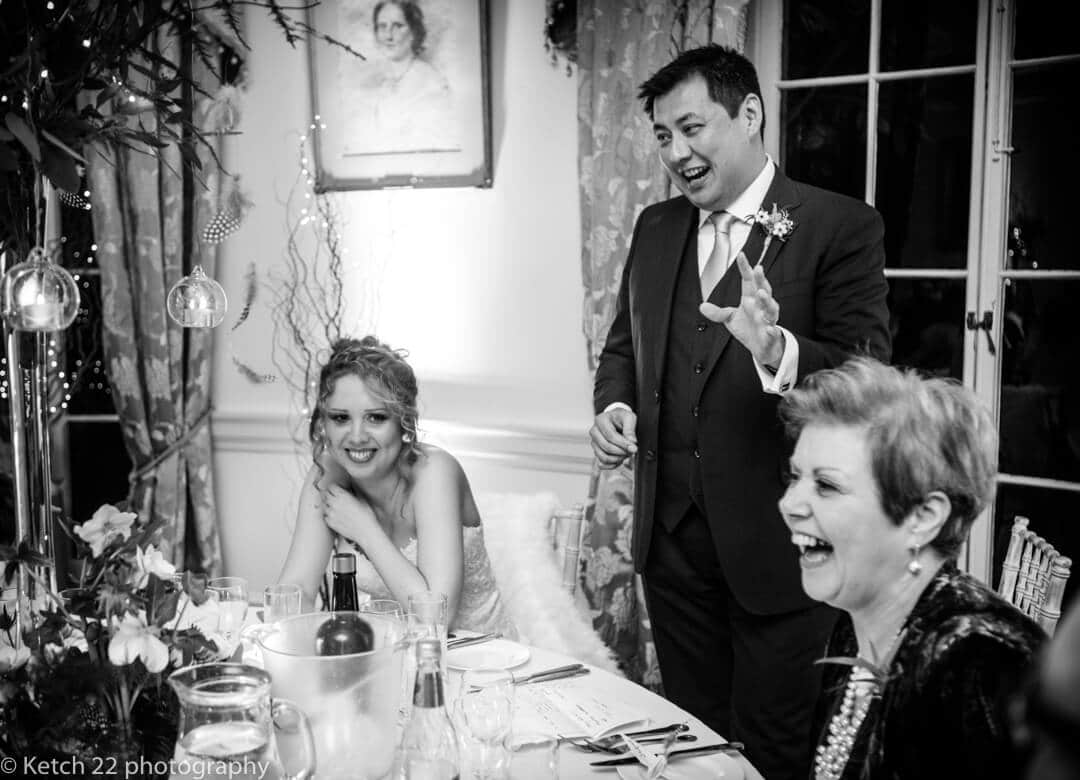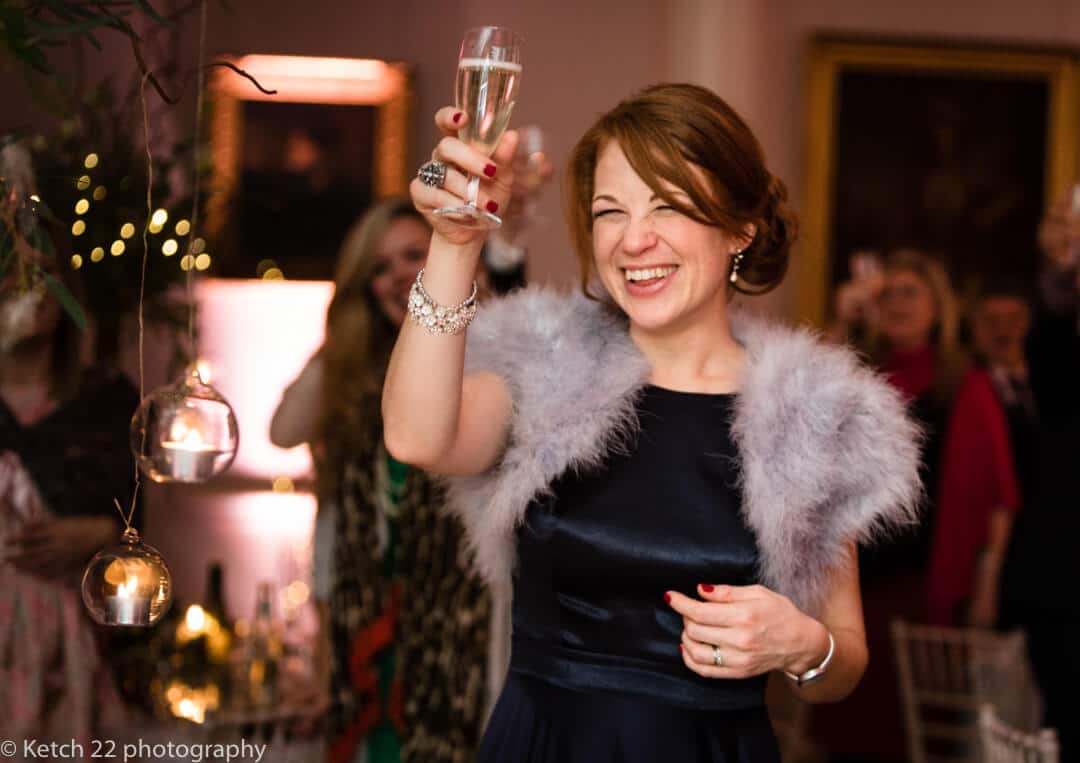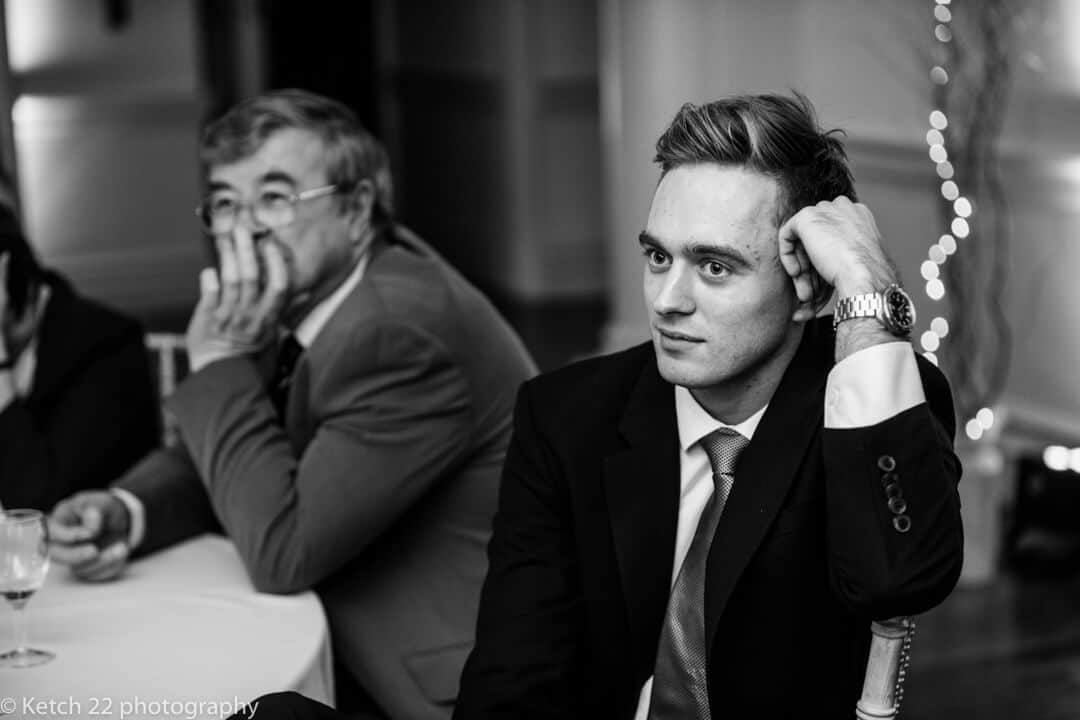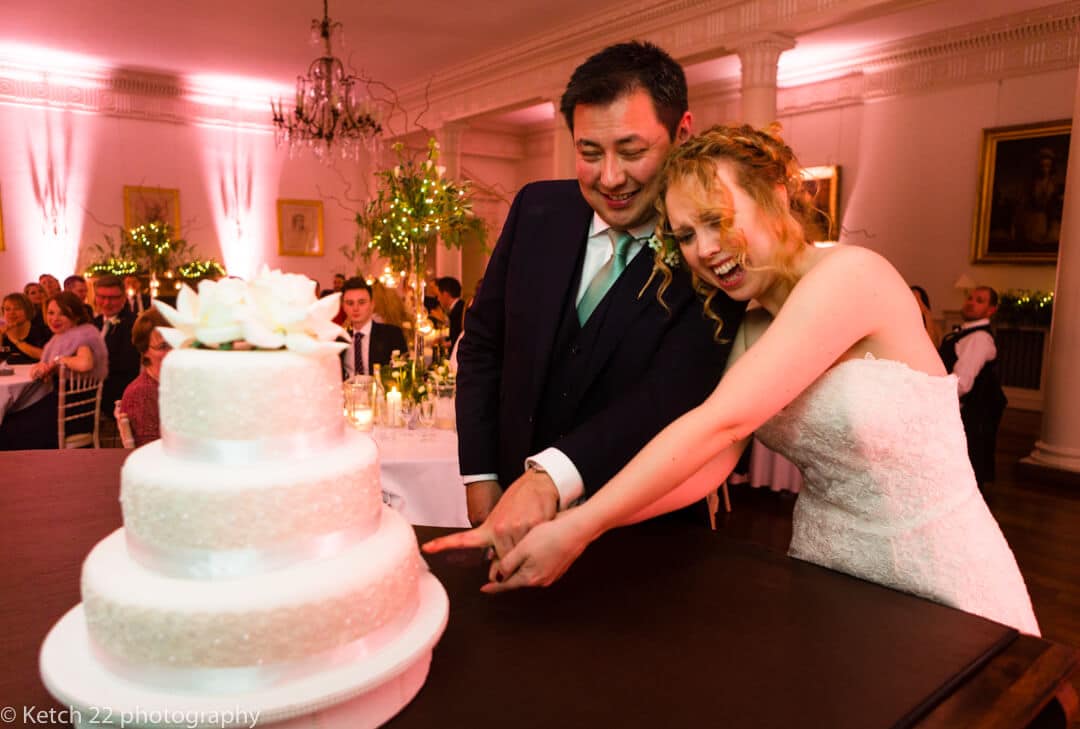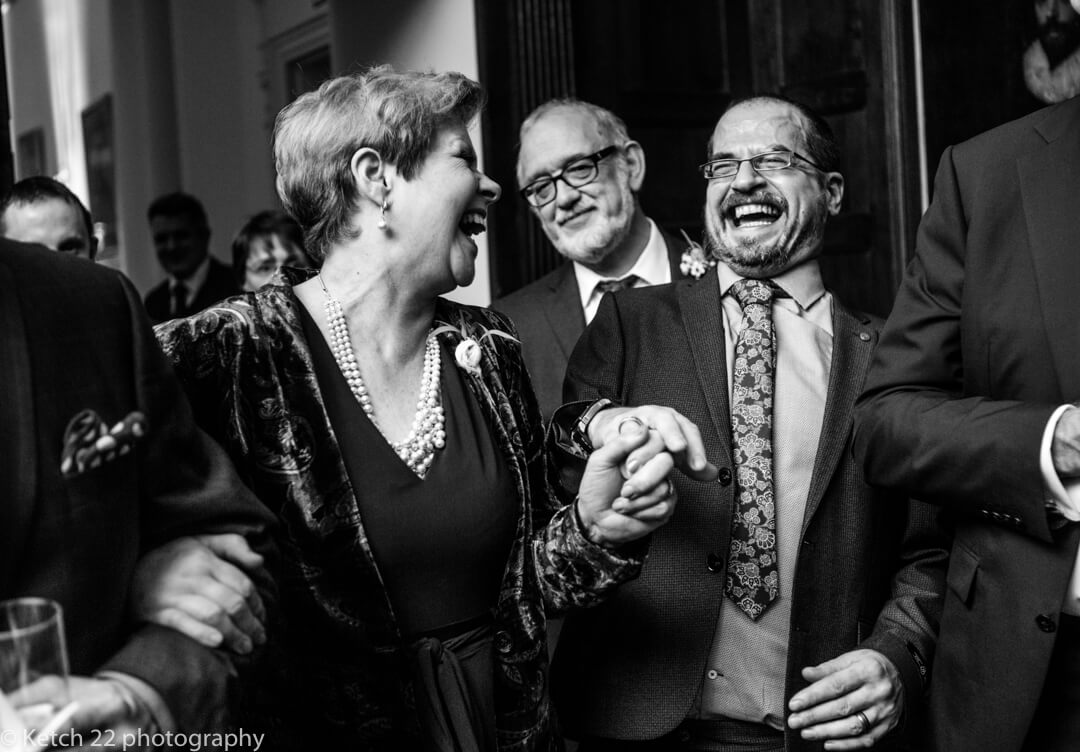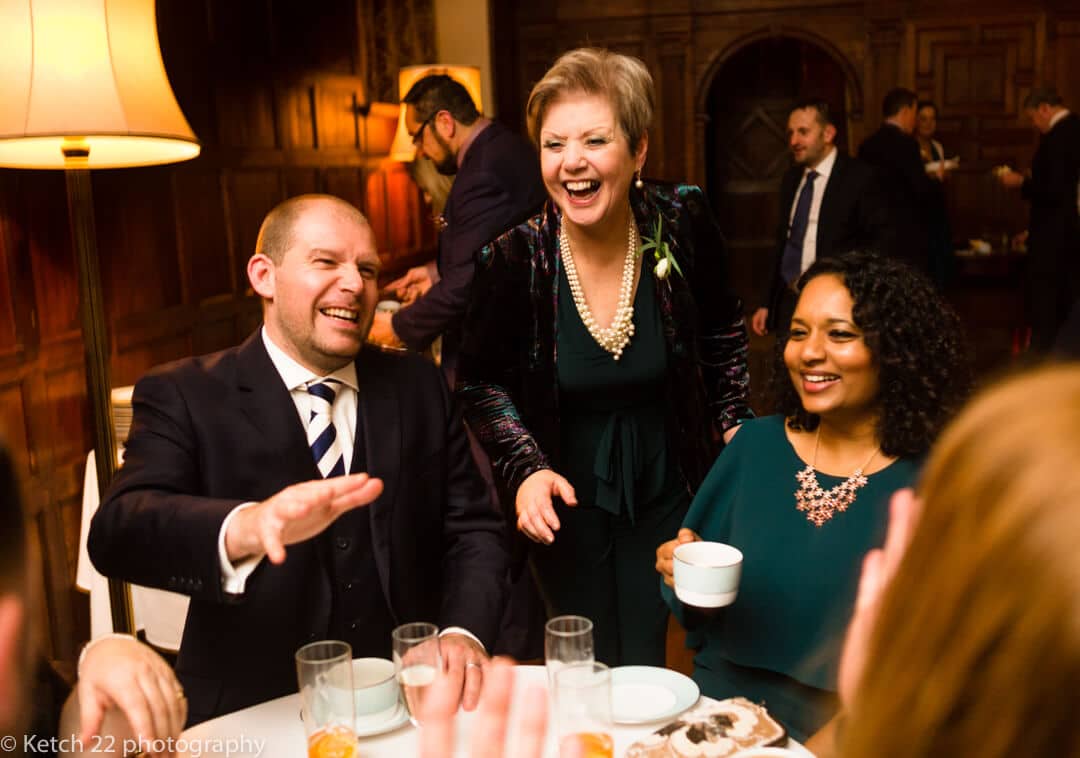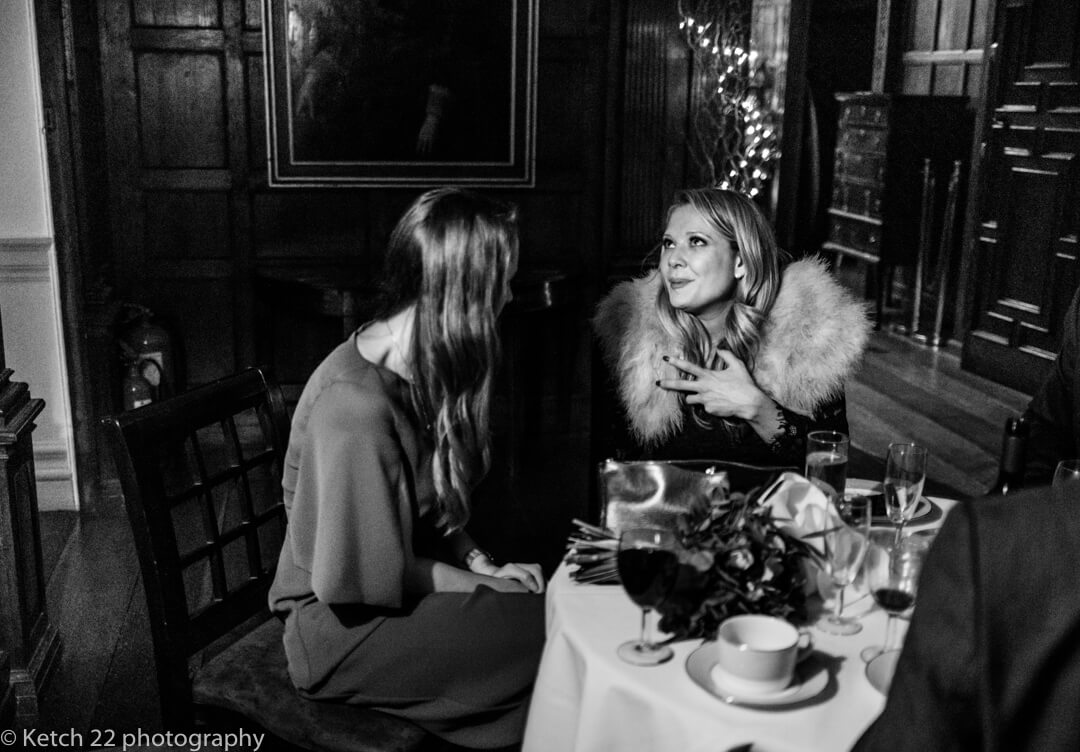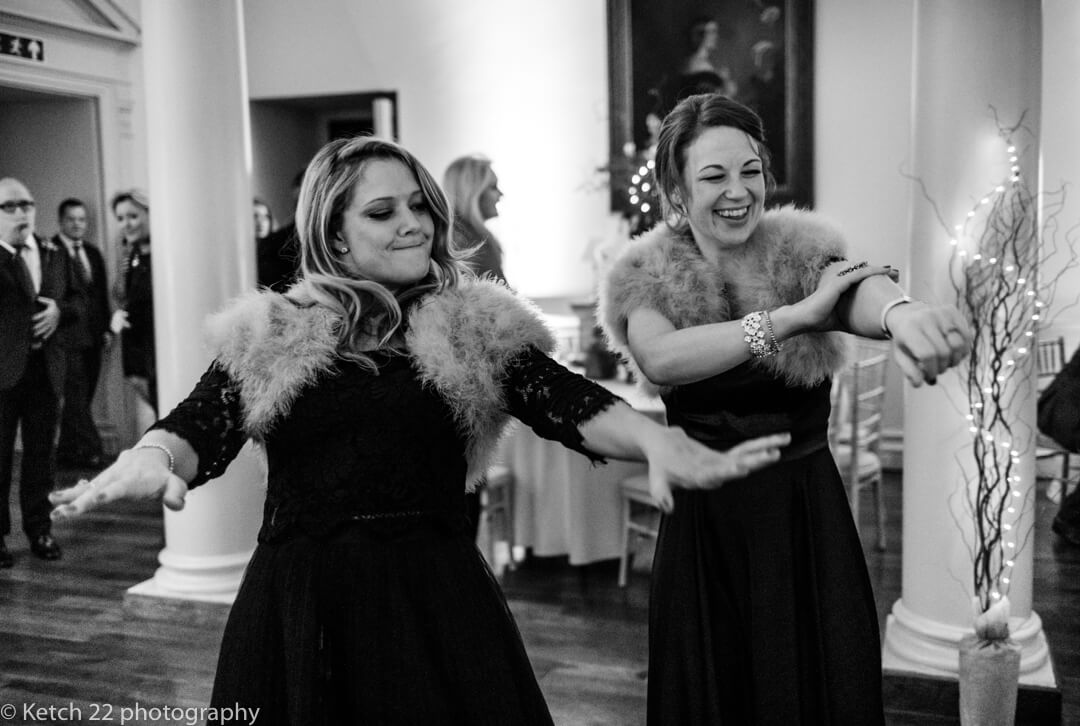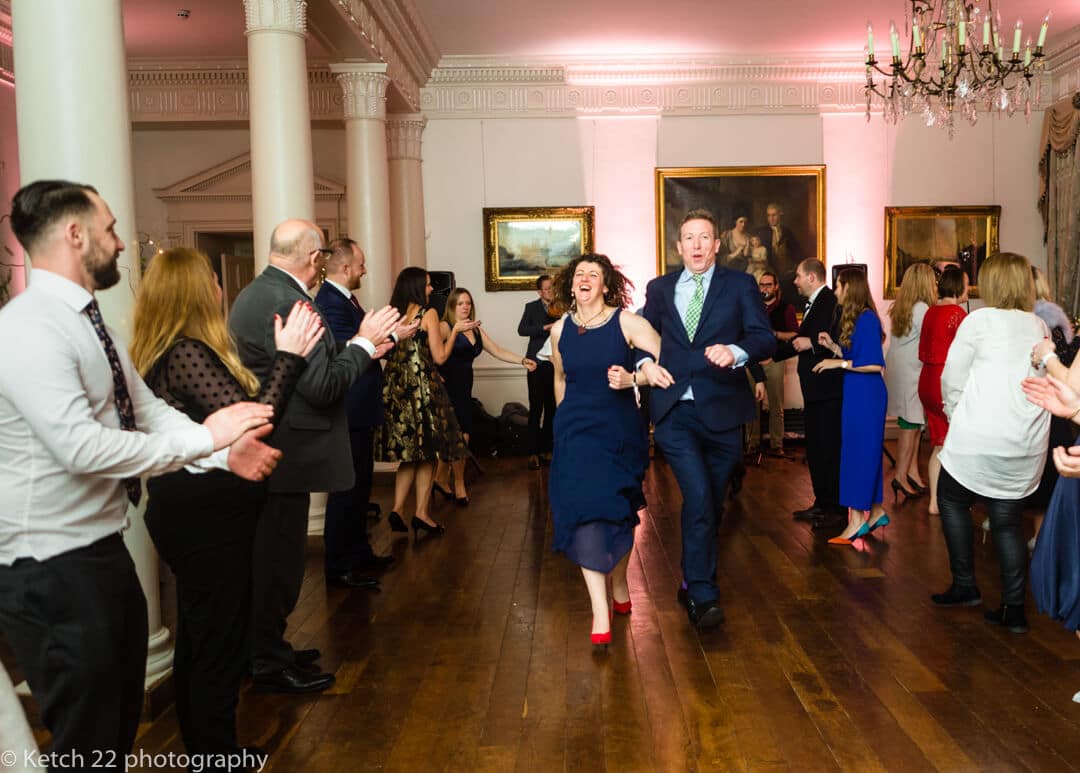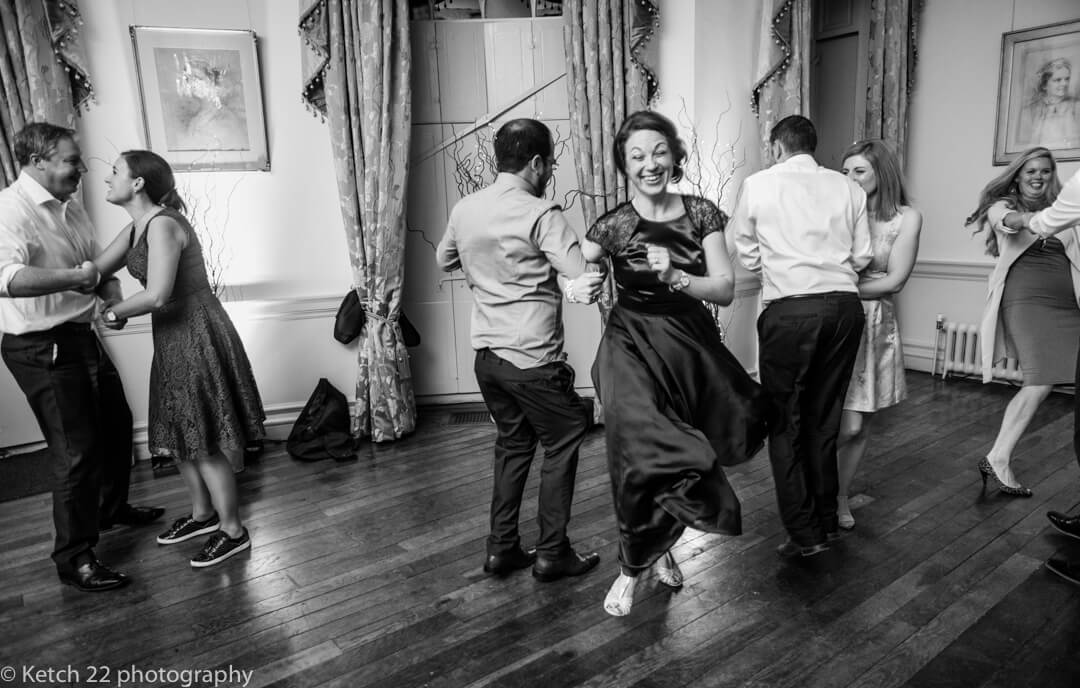 Find out more about Ketch 22 photography
I hope you have enjoyed Emily and Jacque's wedding images. If you'd like to know more about me and how I approach weddings just check out my website. I limit myself to just 25 weddings a year and therefore tend to get booked up very quickly, sometimes years in advance. If you like to find out if I'm still available then please feel free to get in touch