Great shots to be made of Kids at weddings
Whatever your opinion on kids at weddings, left to their own devices, you can get some great shots of kids just doing their own thing. I'm sure Grandma won't approve of this picture, but I love capturing moments like this at weddings. I just love the way the little boy is wrapped up in his own World of making bubbles, oblivious to Grandma's obvious discomfort. Moments like this make me chuckle, perhaps it brings me back to when I was a kid, who knows?
Most kids hate boring formal shots
To me, weddings are about moments. I like to observe and wait and when the right moment comes up, I capture it using the best possible light, composition, and timing. Most kids hate being lined up for boring family shots, when they'd rather be running around, playing with bubbles! and who can blame them? In fact, some of my best wedding photos have been of kids just mucking around and having fun.
Kids will happily entertain themselves
I totally get it when there is a no kid policy at any given wedding. After all, it's a great opportunity for Mum and Dad to get a bit of a break. However, that said I also totally get it when kids are a big part of the day. Kids can be a bit of a pain to manage sometimes. All of this can easily be fixed by just keeping them entertained with the aid of a kids entertainer, toys or even a bouncy castle! These things are all very helpful, that said most of the time kids will quite happily entertain themselves. Needless to say, whatever they do, it all makes great photo opportunities.
I really love this photo and I hope you do too. Feel free to share this post and to follow me on my Instagram account. For more details about weddings don't hesitate to contact me.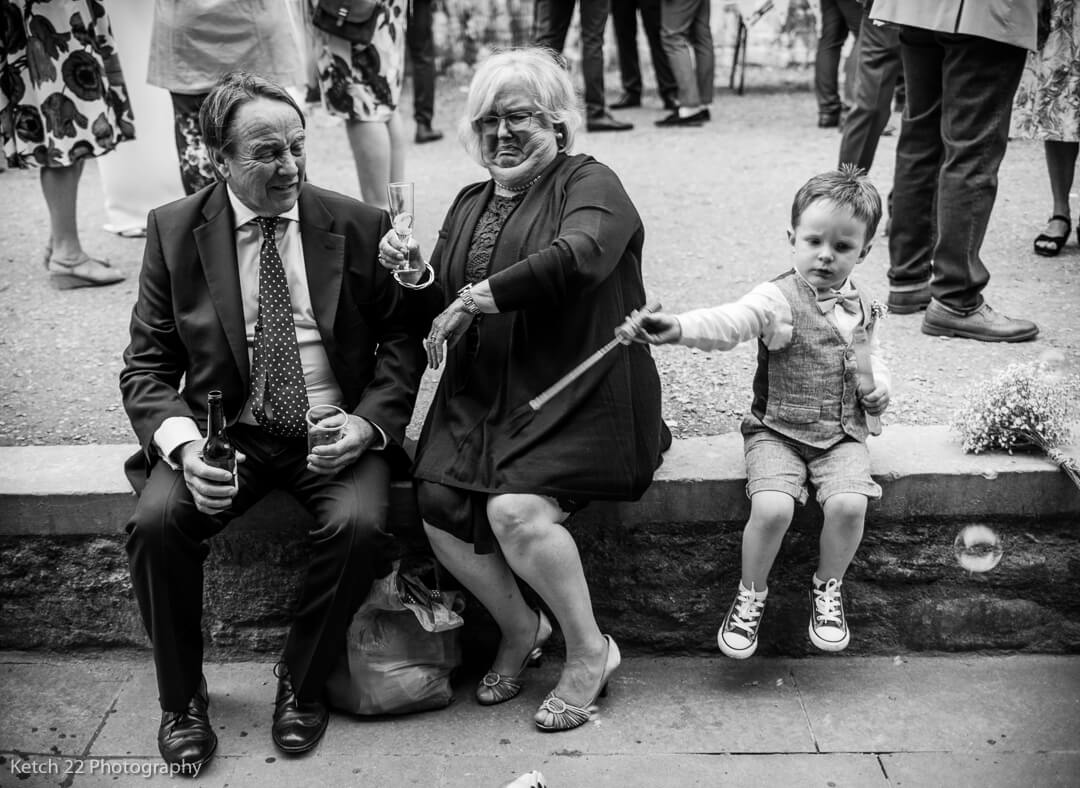 Technical details
Camera: Canon 5d mark 4
 Lens: 85mm F1.8
ISO: 400
Exposure: 1/500th sec at f3.2