A cheeky face-Why I love this photo
As a documentary photographer, I feel very privileged to capture natural moments at Weddings.
I really do love this hilarious picture! This particular shot was taken at Andrea & Rob's Wedding not so long ago. This image was captured during the preparations, which always provide all sorts of photo opportunities. The preparations are not just a chance to capture the bride getting ready but also it presents moments of great intimacy, especially with kids. They get so excited and provide fantastic photo opportunities, besides stepping up the fun factor for everyone.
Here Andrea's daughter, who is a real character, pops her head up in a rather mischievous way from behind the bed and presents us with her cheeky face.
Such moments are priceless! Of course, the adults can pull some great faces as well and I ensure that I don't miss anything.
I love to capture moments like this. Kids hate having staged photos and certainly won't be photographic models, but they provide so many chances to get some great shots.  Left to their own devices children will just naturally play and interact. It's moments like these that create those special images that your family will treasure for years to come.
I've been photographing weddings for over 16 years and can honestly say that I enjoy every wedding. I've covered hundreds of weddings and won some awards along the way. If you'd like to see more samples of my work just head over to my wedding portfolio on my website.
If you'd like to have similar photos at your wedding then don't hesitate to contact me to discuss your wedding requirements.
Stuff for the techies
Camera Canon 5d mark 2
Lens Canon 70-200mm f2.8
Exposure 1/80 sec f2.8
ISO 1250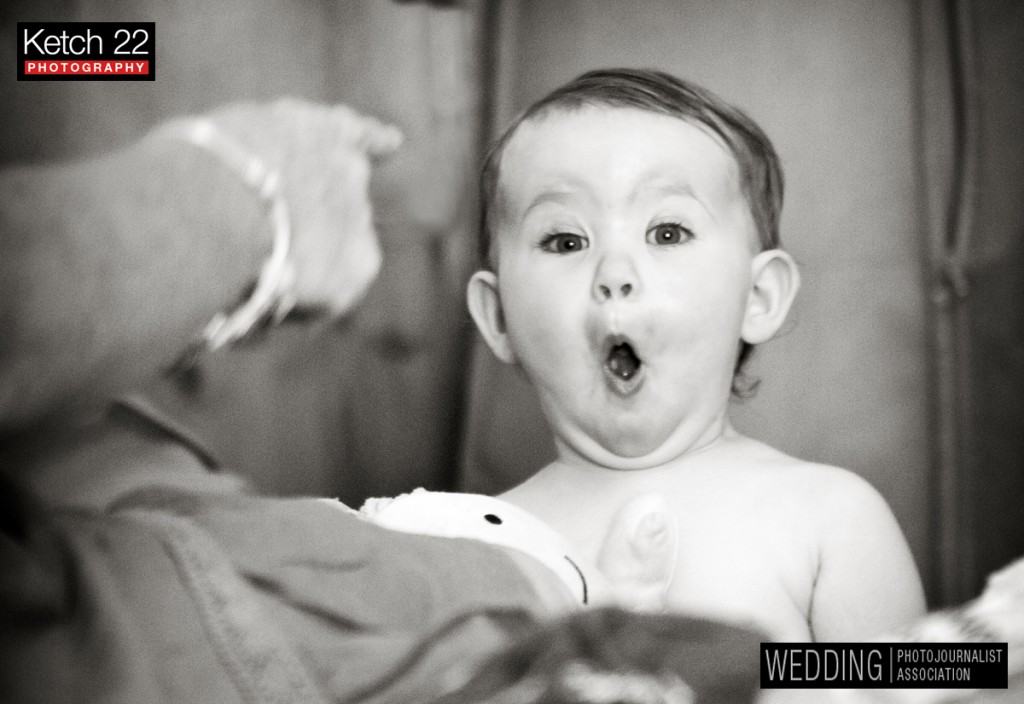 A cheeky face-Why I love this photo